Published 09-15-21
Submitted by Reuters Events Sustainable Business
September 15, 2021 /CSRwire/ - Carbon farming, a nature-based climate solution that removes and reduces carbon in the atmosphere, is increasingly becoming part of the climate change discussion. Beneficial farming practices are beginning to scale across the world with direct positive impacts for farmers, rural communities, food security, and the environment. Companies and consumers can influence this progress through their choices. Already, many industry-leading companies are making voluntary commitments to support farmers as stewards of climate progress through registry-certified agricultural carbon credits.

In this one-hour discussion four senior leaders are ready to share their insights on the increasing role of agriculture in tackling our climate crisis.

Join Reuters Events on Thursday, September 16 at 10am ET for their webinar with:
David Antonioli, Chief Executive Officer, Verra
Audrey Waldrop, Sustainability Manager, Blue Bottle Coffee 
Kasey Bryant Bamberger, Partner, Bryant Ag, Ohio
Moderated by: Max DuBuisson, Global Carbon Policy & Compliance, Indigo Ag
 
In this webinar we will cover:
Carbon credits: What makes a high-value, high-quality agricultural carbon credit and why does quality matter?
Climate progress through agriculture: Who is purchasing agriculture carbon credits today and what is driving demand?
The roadmap to a sustainable future: What are farmers doing to produce high-quality, nature-based carbon credits? Are there other benefits?
Sign up for the Reuters Events webinar to join live or receive the recordings

Contact:
Ed Long
Head of Events
Sustainable Business
Reuters Events
Telephone: [+44] 20 7513 8957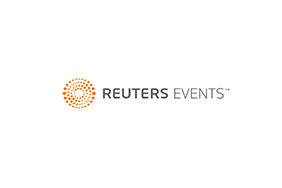 Reuters Events Sustainable Business
Reuters Events Sustainable Business
Reuters Events Sustainable Business has a mission to help businesses around the globe do the right thing by their customers and the world. We believe this is not only how to guarantee a future for all, but makes good business sense. We serve CSR, compliance, risk and governance communities with topical and insightful business intelligence and meeting places.

We provide business intelligence to more than 3,000 multinational companies every year. Our customers are also NGOs, think-tanks, academia, governments and consultancies. We publish the leading responsible business magazine, website, and research reports. Our conferences are widely recognised as the best in the field.
More from Reuters Events Sustainable Business