Published 09-10-21
Submitted by Qualcomm Inc.
Originally published on Qualcomm's OnQ Blog
This week, Mobile World Congress is taking place virtually and in Barcelona, Spain. Undoubtedly, it is one of the most important events of the year for the entire mobile industry. To showcase the progress we've made this past year and to propel 5G forward in this new decade, we have made our latest and most advanced 5G technology demonstrations available online, building on what we've already showcased earlier at MWC Shanghai. To see our demos, you can check out the curated YouTube playlist linked below, or you can follow along in this blog post as I walk you through our complete showcase for 2021. Please note that closed caption is available in multiple languages.
See all the MWC Barcelona 2021 Qualcomm 5G Technology Demos on YouTube
Strengthening the wide-area 5G system foundation
There is a rich roadmap of foundational technologies bringing new capabilities and efficiencies to the 5G system. This year, we have chosen to demonstrate five key wide-area 5G research topics, utilizing our over-the-air (OTA) test networks, prototypes, and system simulations. Below is a summary:
Subband half-duplex: this year, we are taking another step closer to 5G full-duplex. Our 5G OTA test network can now support subband half-duplex, which enables dynamic TDD operation and allows for more flexible service multiplexing as well as improved latency and coverage.
Wide-area 5G positioning: we prototyped single/multi-cell 5G positioning in a joint OTA effort, which showed that it can meet 3GPP Rel-16 accuracy targets. In parallel, we also used our own test network to showcase the benefits of machine learning (ML) and sensor fusion for 5G positioning.
Cross-node machine learning: we are transforming current wireless design approaches from model-based to data-driven. We have enabled efficient ML-based channel state feedback for advanced massive MIMO operations that can improve user throughput and system capacity.
5G NR-Light evolution with sidelink: our end-to-end system simulation demonstrates how NR-Light (aka RedCap) in Release 17 and its potential evolution in future releases can expand 5G to new device tiers and support expanded coverage and more energy-efficient small data transfers.
5G device disaggregation: extending the trend of network disaggregation, the disaggregation of the 5G device stack can allow the 5G system to support new subscription models and richer user experiences for services hosted on tethered devices.
Expanding mobile mmWave deployments and applications
mmWave is a key 5G technology enabler that is important for mobile operators to deploy today if they want to enable differentiated high data rate user experiences and system efficiencies. This year, we are showcasing how 5G mmWave is evolving to support even better performance, deployment efficiency, and expanded use.
mmWave repeaters: our outdoor OTA test network in San Diego can now support simple and smart repeater prototypes. They can be used to deliver line-of-sight and non-line-of-sight coverage extension, as well as enhanced system reliability, and multiplexing efficiency.
Machine learning-based beam prediction: adopting machine learning techniques can further improve 5G mmWave robustness and efficiency. We have implemented in our OTA test network ML-based beam prediction that can increase the usable capacity and device battery life.
Network topology optimization: to address mmWave deployment challenges, we can simplify network planning by taking on an ML-based approach, exploring performance and cost tradeoffs with different topology options such as IABs and repeaters with different backhaul options.
mmWave IoT expansion: 5G NR-Light in Rel-17 reduces device complexity and power consumption, making it suitable for IoT use cases like wide-area surveillance cameras. Our simulation shows how mmWave NR-Light devices can make efficient use of 5G network resources.
mmWave in smart factory: our system simulation shows how mmWave can meet the requirements of a wide range of devices and services in the factory of the future, including smartphones, laptops, extended reality, camera sensors, and industrial automation controls.
Enabling new Industry 4.0 efficiencies
We have been working on new 5G capabilities for the industrial IoT for many years now. This year, we're showcasing significant enhancements to our OTA testbeds and simulations of new system features that can push the technology boundaries of 5G.
Enhanced connectivity and intelligence for automation: our OTA testbed now supports wireless Ethernet with time-sensitive networking (TSN) for microsecond-level synchronization, ultra-reliable communications (e.g., 99.9999%) with multiple transmission/reception points in both uplink and downlink, as well as smart cameras with onboard AI for low-latency visual sensing.
Sidelink for capacity improvement: to further improve system performance, we introduced 5G sidelinks to our OTA testbed for devices to communicate directly with one another and created comprehensive simulations that showcase the benefits in broader deployment scenarios.
Indoor precision positioning: our OTA testbed demonstrates our design for a 5G indoor positioning system that can meet even more stringent centimeter-level accuracy requirements, such as tracking the location of AGVs and other industrial assets.
Driving forward to safer, smarter transportation
Our automotive vision for 5G V2X (vehicle-to-everything) is to bring increased road safety by connecting vehicles to many things around them, including other vehicles, Vulnerable Road Users such as pedestrians and bicyclists, road infrastructure, and more. We continue to drive the 5G V2X research and R16 aligned R&D prototypes to deliver new capabilities, better performance, and advanced use cases.
Enhanced network capacity: Roadside units (RSUs) can use 5G V2X sidelink to offload high-bandwidth data such as high-res 3D maps from wide-area 5G networks, delivering enhanced in-cabin driver and passenger experiences. Such applications can significantly improve use cases like navigation and autonomous driving (AD) with local high-resolution 3D maps.
More robust communication: 5G V2X can improve communication coverage, such as in situations where the signals from global navigation satellite system (GNSS) become too weak or unavailable for synchronization. For instance, in a multi-level parking garage or tunnel, cars can use distributed time synchronization using 5G V2X sidelink among themselves to maintain communication even without satellite-based GNSS.
Unlocking the future human interface
We are driving the convergence of the physical, digital, and virtual worlds, bringing with it many new wireless communication and computing opportunities. These opportunities will evolve alongside new types of devices that can enable future human-machine interfaces such as augmented and virtual reality.
Boundless extended reality (XR): our optimized end-to-end 5G mmWave OTA system demonstrates efficient simultaneous support of multiple virtual reality users across diverse applications, such as workplace collaboration and gaming. We showcase the latency improvements that our optimized setup provides over a baseline 5G system to meet the stringent requirements of multi-user boundless XR.
Delivering better system efficiencies for greener networks
With our mobile networks growing to support wider bandwidths, denser deployments, and more users, our research is also pursuing greener networks, including new advanced techniques that can greatly reduce the energy consumption of a mobile network system while sustaining high performance data links.
5G system power amplifier optimization: we are pioneering multiple end-to-end system techniques that can reduce overall energy usage, such as digital post distortion that can significantly reduce power consumption in the base station by compensating for power amplifier nonlinearity with processing on the mobile device.
New high-efficiency modulation schemes: for both sub-7 GHz and mmWave, we are pushing the spectral efficiency boundary that can be meaningfully achieved in a real-world environment. Our on-going research is paving the way to 4K-QAM modulation using a novel iterative impairment cancellation technology.
Learn more
Get more information about the continued 5G technology evolution at our 5G research webpage.
Sign up for our wireless technologies newsletter to stay up to date as we unlock the next chapter of 5G and push toward 6G in this new decade and beyond.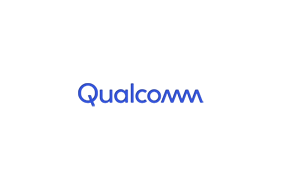 Qualcomm Inc.