Published 09-09-21
Submitted by International Olympic Committee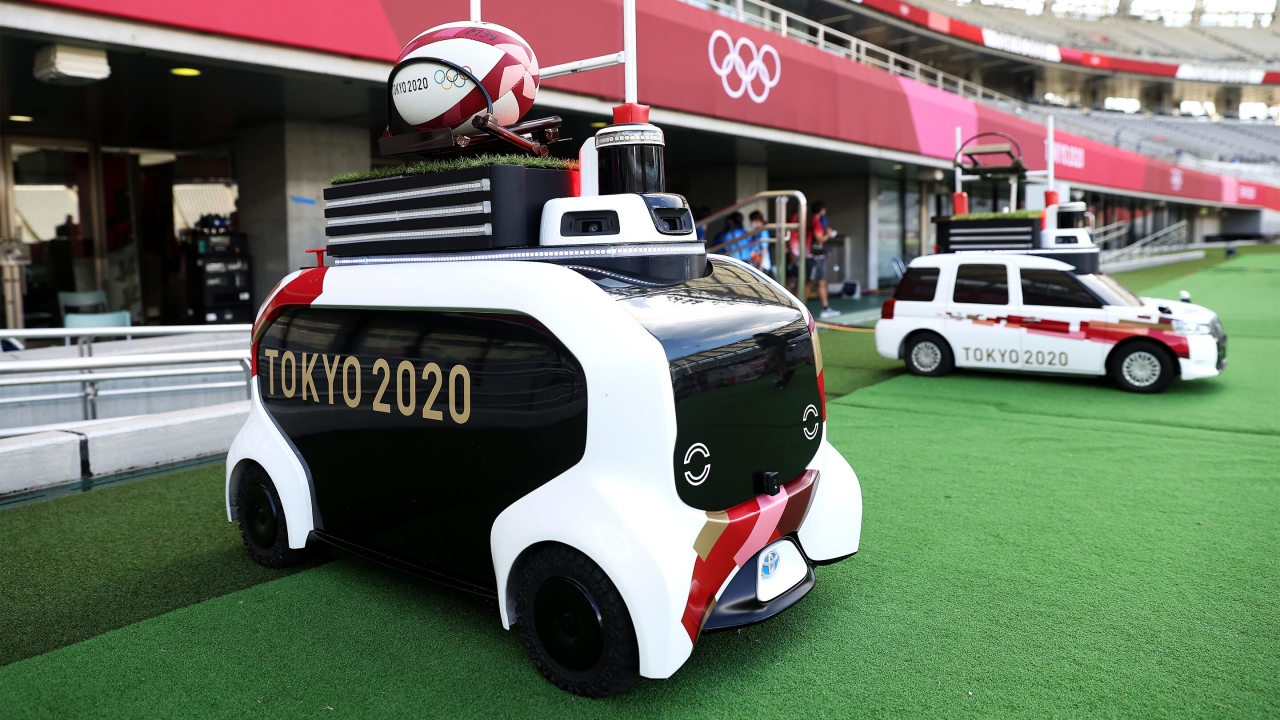 International Olympic Committee
The Olympic Games have always been a catalyst and showcase for innovation, and when Tokyo last hosted the event, in 1964, it saw satellites used to relay live pictures to a global audience for the first time, as well as the debuts of close-pickup microphones and slow-motion replays.
Now, the Worldwide Olympic Partners – in collaboration with the International Olympic Committee (IOC) and a host of other stakeholders – are ensuring that Tokyo 2020 will be the next step in the Olympic innovation journey, with cutting-edge initiatives transforming the Games and showcasing new technology across five key areas: mobility, infrastructure, event operations, fan engagement and sustainability.
Mobility
As the official worldwide mobility partner of the Olympic Games, Toyota has provided a diverse range of innovative mobility solutions, including autonomous vehicles for transporting athletes and officials around the Olympic Village and Accessible People Movers to help those with special mobility needs travel within event venues. Toyota has also introduced Field Support Robots to retrieve sports equipment quickly and safely on the field of play, alleviating the burden on operational staff.
To aid visitors with transporting their luggage upon arrival in Japan, Panasonic, working with local partners JTB and Yamato Holdings, has developed a QR-based system that tracks and delivers luggage from the airport direct to the passengers' destination. This service frees travellers from the hassle of carrying their luggage with them, and is a valuable legacy for Japan's tourism industry, with the country receiving among the most inbound visitors in the world.
Infrastructure
Building on the introduction of 5G at the Olympic Winter Games PyeongChang 2018, Tokyo 2020 will be the first Games to demonstrate the expanded possibilities of widespread 5G network deployment.
Intel, in collaboration with domestic partner NTT DOCOMO, is providing technology to support this use of 5G network infrastructure, improving connectivity and enabling new possibilities for immersive experiences. This includes showcasing innovative sports viewing experiences at the Games that communicate events in previously unimaginable ways, featuring ultra-high-resolution broadcasts and artificial reality (AR).
In addition, athletes will be able to enjoy the benefits of the expanded 5G network thanks to Samsung, which is providing them with exclusive Galaxy S21 5G Tokyo 2020 Athlete Phones to help maintain real-time connections and keep up with information, as well as capture and share their experiences.
The Olympic Games Tokyo 2020 have also provided the local authorities with a catalyst to push forward with plans to increase the city's disaster prevention capabilities, make the city safer, and beautify Tokyo while also creating a new style of urban development. As part of their "Zero Pole Tokyo" initiative, and with the support of Panasonic, unsightly power lines have been removed and replaced with kiosks for public information and charging points for devices and electric vehicles.
Progress has also been made in making Tokyo a pioneer for seismic isolation, with Bridgestone providing cutting-edge seismic isolation bearings for two newly-constructed permanent venues, the Tokyo Aquatics Centre and Ariake Arena. This advanced earthquake protection technology will help reduce the spread of seismic shock and decrease the chance of damage in the event of an earthquake.
Alibaba's cloud infrastructure and services will also play a vital role during Tokyo 2020. Most notably, the company has collaborated with Olympic Broadcasting Services (OBS) on the development of OBS Cloud. This innovative broadcasting platform, which operates entirely on the cloud, allows rights-holding broadcasters to carry out a significant part of their role remotely. With fewer staff and equipment needed on site, broadcasters can dramatically reduce costs and efficiently retrieve, create and distribute Olympic coverage in real time. As a result, the International Broadcast Centre in Tokyo is approximately 30 per cent smaller than the one at Rio 2016, with 27 per cent fewer broadcasters present.
Event Operations
The IOC and Intel have collaborated to create a Virtual Reality (VR) training system, to provide an immersive learning experience for key managers at competition venues. The VR platform improves training effectiveness by recreating a realistic experience and providing accurate individual feedback. This pilot initiative, tested for the first time in Tokyo, will help make operational training at future Games more efficient and cost-effective. The solution includes the creation of digital versions of competition venues, often referred to as "digital twinning", which can open several opportunities to unleash the power of data for training, planning, simulating and more.
To help improve the safety of staff and volunteers during the Games, Alibaba has developed a new cloud-based service that will calculate and assess the risk of heatstroke, suggesting mitigation measures for them via a mobile app.
Volunteers across 14 venues will have access to a wearable device that monitors their body temperature and heart rate. This information is then combined with environmental data from sensors near the venues to alert volunteers if they are at risk of heat stroke.
Panasonic and Atos have also been involved in an initiative to make the Games more secure, working with local partner NEC to incorporate facial recognition technology into venue access control. The system will be used to identify accredited athletes, volunteers, media and officials at each security checkpoint during the Games, and will also play a key role as part of Tokyo 2020's COVID-19 countermeasures.
With the Olympic Games becoming increasingly data-driven, the IOC has also worked with Intel to initiate an automated data collection project that will capture and analyse information related to the athletes and entourage members, use of venues and transport during Tokyo 2020.
Cameras and other sensors in venues and onboard Games transport will collect information that will help increase the understanding of infrastructure use and improve the accuracy of Games-time operational data, while enhancing efficiency for future Games.
The IOC is also using Alibaba's Data Analytics infrastructure to aggregate all of Tokyo's Games knowledge. With an enhanced platform, the IOC's Olympic Knowledge Management team will be able to process thousands of documents in a more organised way to pass on to future Organising Committees, significantly optimising the transfer of knowledge from one Games edition to the next.  
Fan Engagement
With spectators unable to attend the Games, technology is playing a vital role in ensuring that fans around the world can still experience the magic of Tokyo 2020 in new and exciting ways.
This includes the AI-powered 3D Athlete Tracking (3DAT) technology, developed by Intel with Alibaba, which is providing a first-of-its-kind enhancement for broadcast coverage.
Using AI and computer vision, 3DAT will enhance the viewing experience with near real-time insights and overlay visualisations during the athletics sprint events (100m, 200m, 400m and 4x100m relay, as well as decathlon/heptathlon). Viewers will be able to understand at what exact moment each sprinter reaches their peak speed and analyse the different phases of the race in detail through a full set of race statistics.
In addition, Olympic Official Timekeeper OMEGA has launched ground-breaking motion-sensing and positioning systems for Tokyo 2020, which are set to give fans a totally new understanding of each athlete's performance.
Building on the company's long legacy of Olympic timekeeping innovations, which stretches back to the Olympic Games Los Angeles 1932, OMEGA's latest technologies will collect a comprehensive range of real-time data during events – providing athletes, coaches and fans with greater insights than ever before.
Viewers around the world will also be able to enjoy a truly immersive Games experience thanks to expanded VR coverage using Intel True VR. Following the first-ever live virtual reality Games broadcasts during PyeongChang 2018, OBS plans to produce approximately 110 hours of live VR coverage from Tokyo, allowing fans to deeply engage in the Opening and Closing Ceremonies and sports such as athletics, basketball, beach volleyball, boxing and gymnastics.
Children within Japan will also be offered the chance to feel part of the Games thanks to Toyota's mascot robots, providing yet another immersive Olympic experience.
Sustainability
The Worldwide Olympic Partners have also developed various initiatives in line with the Tokyo 2020 Organising Committee's aim to deliver sustainable Olympic Games and showcase sustainability solutions to people in Japan and around the world.
Uniforms for the Tokyo 2020 Torch Relay, for example, were produced from a material made from recycled plastic bottles collected by the Coca-Cola system in Japan, while the medallists will stand on podiums made from recycled plastic waste as part of an initiative by P&G.
In addition, Dow has collaborated with local partner Toppan to produce recyclable plastic signs and banners, which will be repurposed after the Games and turned into flowerbeds and pots for use in host municipalities.
These cutting-edge innovations and many more will help make Tokyo 2020 the most technologically advanced Games ever, and contribute to the transformation of the Olympic Games and the world beyond.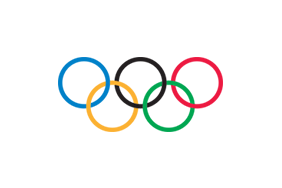 International Olympic Committee
International Olympic Committee
The International Olympic Committee (IOC) is a not-for-profit independent international organisation that is committed to building a better world through sport. It redistributes more than 90 per cent of its income to the wider sporting movement, which means that every day the equivalent of USD 3.4 million goes to help athletes and sports organisations at all levels around the world.
As the leader of the Olympic Movement, the IOC acts as a catalyst for collaboration between all parties of the Olympic family, from the National Olympic Committees (NOCs), the International Sports Federations (IFs), the athletes and the Organising Committees for the Olympic Games (OCOGs) to the Worldwide Olympic Partners, broadcast partners and United Nations (UN) agencies, and shepherds success through a wide range of programmes and projects. On this basis, it ensures the regular celebration of the Olympic Games, supports all affiliated member organisations of the Olympic Movement and strongly encourages, by appropriate means, the promotion of the Olympic values.
More from International Olympic Committee