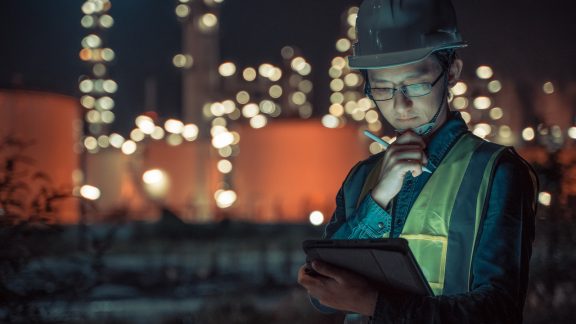 We've all felt it in one way or another: The way we live our daily lives in the world is changing in significant ways and doing so rapidly. Rather than being the exception, working and learning remotely is the new norm, with 8 out of 10 employers reporting successful remote work models at their companies. We are supplementing physical communities such as coworkers at the office, friends at school, and neighbors next door and down the street with new, digital communities. Even societal norms and priorities are shifting as concerns relating to inclusiveness and environmental awareness move into the spotlight.  
All this change is affecting organizations in two key ways. First, the way organizations operate is evolving, including the need to support a remote workforce or student body, and to do so in an environmentally conscious way. Second, organizations are under pressure to reinvent their products and services through infrastructure and application modernization to meet the needs and expectations of a digitally focused population. 
IT is the transformation enabler 
In both cases—new ways of operating and new forms of products and services—IT departments are at the heart of the transformation. Organizations must embrace the cloud as people expect anywhere, anytime access to products and services, because the cloud enables the necessary level of digital connectivity. As one leading analyst firm reported based on a survey of more than 2,500 consumers in the US and Europe, "The appetite for digital is surging with no signs of slowing down." 
Similarly, learners are looking for more flexible educational opportunities, such as the ability to learn from home. This offers the added benefit of reducing their carbon footprint by avoiding a drive to a campus. One survey showed that more than half of online students would look for an online program elsewhere if their current institution didn't offer the online program they wanted. Educational institutions must find ways to deliver their curricula through accessible, digital, cloud-based applications. 
Infrastructure and applications must be modernized 
IT is the key to making all of this happen. IT departments must leverage modern technologies to support the emerging digital reality and digital communities. And because organizations have heavily invested in older technologies, it is equally important to find efficient ways to bring dated technologies into the new era. To add to the complexity, IT must ensure that the next wave of technology change is environmentally friendly.  
The IT skills and knowledge required to bring about these changes converge in the area of modern app development, with modernized infrastructure—think containerization and microservices—as the enabling technology. To ensure that those skills are available as their need grows, VMware® IT Academy is looking ahead. We are partnering with educational institutions and with tech industry experts to accelerate digital and technical skills around the world. Together, we will prepare the next wave of IT professionals to guide the digital change in the right direction. 
Ready to get started today? Check out our mini-courses and concept courses to be on your way.