Published 09-02-21
Submitted by VMware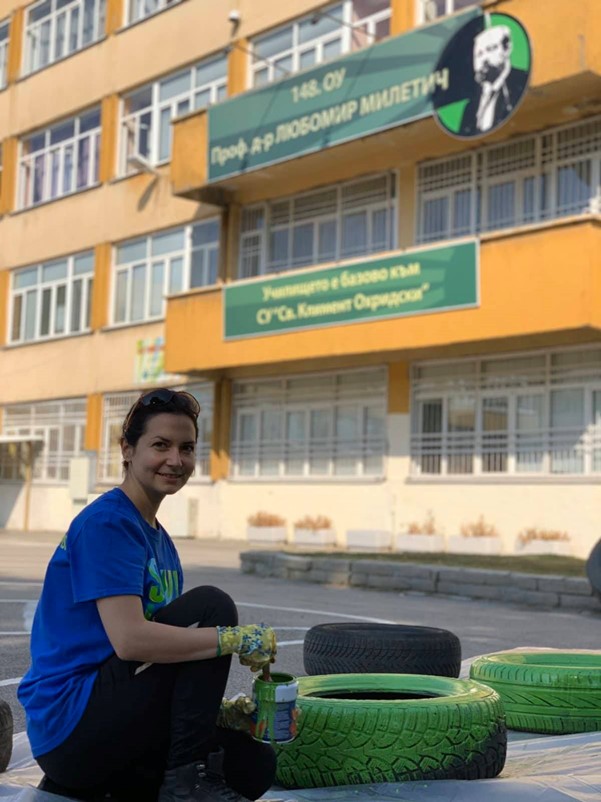 At VMware, we believe everyone has something unique to contribute to our society. Our culture of service influences the way we interact with others – inside and outside of work. As such, we are all Citizen Philanthropists, empowered to support what is most meaningful to us through VMware Foundation programs.
To bring VMware Foundation programs to life, employee-led groups called Giving Networks inspire VMware colleagues (in their teams, sites, locations, regions, countries, etc.) to take action in their communities. As Giving Network members, people embody VMware's EPIC2 values and leadership, demonstrating how we can all learn and grow personally and professionally through service.
This month we checked in with Elena Stoyanova, Lead Business Analyst in Business Intelligence, who is an active member of the Sofia Heroes Giving Network in Bulgaria.
Elena Stoyanova: I joined VMware almost 7 years ago and was able to learn about VMware Foundation programs through the Sofia Heroes Giving Network. I fondly remember one of the very first Service Learning events I took part in at the annual Bulgarian Team Building event. We spent a whole afternoon participating in various Service Learning activities in our community. I chose to become a translator for Khan Academy because I loved the idea that informational videos could help Bulgarian kids learn mathematics and biology more effectively.
I am a true believer that you have to be the change you want to see in the world. You cannot expect someone to come fix things for you; you have the ability to step up and be proactive. I have noticed it doesn't require a significant amount of effort to make a positive impact in the community, and our actions bring others along by inspiring them to also be active and engaged. A few years back, a few colleagues got together to paint tires for a children's playground in one of the local schools, making one dull area of the school courtyard more colorful and appealing for the kids. Every time I walk past this playground, I feel so proud of what we achieved in just one afternoon.
In 2020, I had the opportunity to participate in a remote Service Learning activity and become a mentor for a high school student. The program is hosted by ABLE Mentor (Association of the Bulgarian Leaders and Entrepreneurs), and for three months I had regular remote sessions with my mentee, whose project was about personal development and career orientation. I worked with my student mentee to help her build more self-confidence and learn to manage her time more effectively. In the process, she managed to identify her career aspirations and even secure an internship. ​
Being part of a company that fosters a culture of service is extremely important to me because I am always getting new inspiration from my colleagues across the world. It gives me the sense of pride and joy of what we have achieved, and I often scroll through the VMware Foundation page on VMware Social, an internal communications platform, to get recharged and energized. Also, I have realized that some of my most effective professional networks are comprised of people who I have met while participating in Service Learning events. I believe you connect at a deeper level when you share the same passion, and you get to meet people who are outside your typical work domain.
Read more stories from our #WeAreCitizenPhilanthropists Series by following the hashtag on LinkedIn & Instagram
Click here to view the original content.

VMware