Published 09-01-21
Submitted by Fifth Third Bancorp

This post features content from the Fifth Third 2020 ESG Report beginning on page 57
In the wake of widespread civil protests, Chairman & CEO Greg Carmichael make a prompt and public statement against racism, and the Bank committed itself to being part of the solution. Our Commitment was more than words; it resulted in concrete, ongoing actions.
It was necessary that we acknowledge that we hadn't previously done enough and recognize that our work to address shortcomings was far from over. As the nation reached a tipping point in a long history of racial injustice impacting Black Americans, we, too, were galvanized to redouble our efforts.
An enterprise-wide strategic initiative, led by the Inclusion & Diversity team and supported by the EDLC and the Enterprise Program Management Office, was launched to ensure accountability and to achieve measurable and sustainable progress. This initiative is called "Accelerating Racial Equality, Equity and Inclusion" or AREEI, and is comprised of three workstreams: customers, communities and employees. Each workstream has a specific emphasis on accelerating the Bank's progress toward an equitable environment for Black Americans.
AREEI FOR CUSTOMERS AND COMMUNITIES
We are currently refining our lens on Black customers in four areas:
Mortgage
Small business banking/business banking
Commercial and treasury management
Wealth and asset management
For home mortgages, we are engaging with real estate agents and through dedicated marketing in Chicago, Charlotte, North Carolina, Cincinnati, Columbus, Ohio, Cleveland, Detroit, Indianapolis, and Tampa, Florida, to educate and raise awareness among new homebuyers. 
The Bank also took intentional steps to help close the racial wealth gap for Black Americans and to eliminate the social and economic barriers that negatively impact Black Americans, including job creation and job preparation. In December 2020, we announced a three-year, $2.8 billion commitment that included $2.2 billion in loan capital, $500 million for investments in Fifth Third communities, $60 million in financial accessibility efforts, and $40 million in philanthropic investment.
In addition to the community financial investments for Fifth Third's customers and communities, the efforts of the Inclusion and Diversity team and the Executive Diversity Leadership Council include an employee-focused workstream to ensure the Bank maintains and grows its culture of equality, equity and inclusion among its workforce.
AREEI for EMPLOYEES
In 2020, our efforts primarily focused on enhancing the employee experience of our Black employees, while remaining mindful and inclusive of all minorities and diverse employees. The strategic approach includes a mixture of continuous listening and learning, providing tools and resources, enhancing all employees' awareness of racism and inequality, and analyzing all employee-related policies and procedures to mitigate bias. 
To create awareness around challenges faced by Black Americans, our Inclusion and Diversity team created the Fifth Third Inclusion Toolkit: From Awareness to Advocacy. The toolkit has useful terms, actions community members can take, movies that can be watched, recommended books and articles, and other ally and anti-racism resources. We provided this helpful resource to our employees and also made it available to customers and communities on www.53.com/racialequity. 
In June and July 2020, the Inclusion and Diversity team and the Bank's African American Business Resource groups facilitated 31 "Let's Talk" listening sessions. The first sessions were for Black Employees. In August, all employees were invited to share their experiences and thoughts in a safe space. More than 550 employees participated in the sessions offered. These sessions were instrumental in forging a strategic plan that will ensure Black employees understand that racial discrimination is not tolerated at Fifth Third Bank, that their contributions are valued and that they are vital to this journey. To continue providing a safe forum for employees to express themselves, the Bank has partnered with an experienced diverse supplier to hold additional listening sessions in 2021.
All employees also had access to resources to help guide empathetic, supportive conversations about racial equality, equity and inclusion. Resources were added to LifeWorks, our Employee Assistance Program, to help address feelings of anxiety, sadness and worry among employees.
Unconscious bias training launched to all employees in July 2020; 100% of employees and contractors completed this by the end of the year. Going forward, all new Bank employees are required to undergo this training within their first 90 days. Employees also can take advantage of supplemental training on cultural competence and mitigating bias through Fifth Third's online learning platform, Degreed.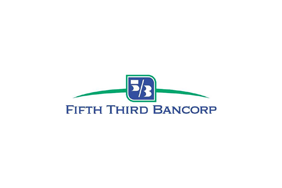 Fifth Third Bancorp