Published 08-31-21
Submitted by Reuters Events Sustainable Business
August 30, 2021 /CSRwire/ - Biden admin set bold ambitions, clear commitment to take the lead which is needed – world's biggest power needs to lead on the biggest risk of our lifetimes

To achieve the 2030 targets, it is critical that corporate America not just supports but also leads actions.

In November 16-18, The Reuters Events Responsible Business USA will convene C-Suite leaders from some of the world's leading brands to share their take on COP26 but also importantly talk to how they are navigating the complexity of moving from ambition to action.

Apply for a free pass here

This year's RBUSA (November 16-18) will have best out there:
Javier Quiñones, CEO, IKEA USA
Carlos Cubia, SVP, Global Chief Diversity Officer, Walgreens Boots Alliance
Noel Wallace, CEO, Colgate-Palmolive
Magnus Billing, CEO, Alecta
Ezgi Barcenas, Chief Sustainability Officer, AB-Inbev
Erin Meezan, Chief Sustainability Officer, Interface
Audrey Choi, Chief Marketing Officer and Chief Sustainability Officer, Morgan Stanley
Carter Roberts, President and CEO, WWF USA
Frank Cooper, Global Chief Marketing Officer, BlackRock
Matthew McCarthy, CEO, Ben and Jerry's
Brian Niccol, Chairman and CEO, Chipotle
Alicia Petros, Chief Sustainability Officer, Hershey USA
Kristen Siemen, Chief Sustainability Officer, General Motors
Richard Kidd, Deputy Assistant, Secretary of Defense for Environment and Energy Resilience, US Federal Government
Greg Spott, Chief Sustainability Officer, Bureau of Street Services, City of Los Angeles
Here from the top leaders driving change this 2021 – register here

Join us as we help lead to a new business model, economic system and new definitive actions that create long-term value for business, its stakeholders and the wider society.

Best regards,
Ana

Ana Uzcanga
Project Director
Sustainable Business
Reuters Events
Telephone: [+44] (0) 207 375 7213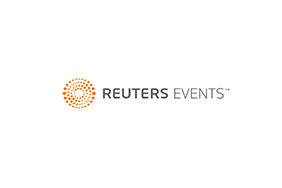 Reuters Events Sustainable Business
Reuters Events Sustainable Business
Reuters Events Sustainable Business has a mission to help businesses around the globe do the right thing by their customers and the world. We believe this is not only how to guarantee a future for all, but makes good business sense. We serve CSR, compliance, risk and governance communities with topical and insightful business intelligence and meeting places.

We provide business intelligence to more than 3,000 multinational companies every year. Our customers are also NGOs, think-tanks, academia, governments and consultancies. We publish the leading responsible business magazine, website, and research reports. Our conferences are widely recognised as the best in the field.
More from Reuters Events Sustainable Business