Published 08-26-21
Submitted by Qualcomm Inc.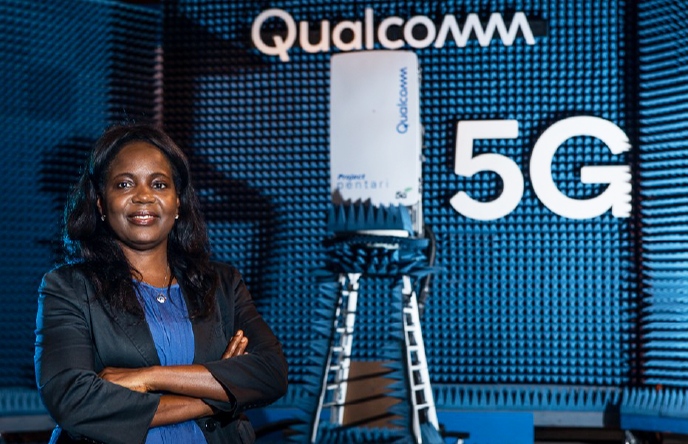 5G's ability to connect millions of cellular-enabled devices for countless applications doesn't just pop into existence overnight. Transmitting data through high radio frequency bands requires precise calculations about energy and positioning, especially across long distances and with large amounts of information. Modern mobile devices are smaller and more powerful than ever and conserving energy and managing connections requires new advancements and ingenuity in wireless technology. Dr. Lola Awoniyi-Oteri, a Principal Systems Engineer in Research and Development at Qualcomm Technologies, knows all about these breakthroughs of power savings and mobility management for 5G – she invented many of them.
Growing up in Nigeria, Lola developed a love for technology that she carried with her to the U.S. She received a B.S. degree in Electrical Engineering through a joint program with Clark Atlanta University and Georgia Tech.  After that, she received an M.S. and Ph.D. in the same field from Stanford University before joining Qualcomm in 2008.
Optimizing power savings for 3G devices was one of her first assignments when she arrived at Qualcomm. Now, Lola focuses on standardization, research, and development of 5G millimeter wave devices, particularly in those same areas of mobility management and power efficiency. Her total list of patents and inventions spans a wide range of areas, including Wide Area Network technologies involving cellular and satellite networks, as well as Local Area Network technologies like Bluetooth and Wi-Fi. Lola's inventions help reduce power consumption while enhancing network mobility and the mobile user experience for 3G, 4G, and 5G connectivity. In total, she is responsible for 300+ worldwide patents and applications in the wireless communications field.
To learn more about her inventions, why she became an inventor, and how she believes others can succeed, we sat down with Lola for a conversation.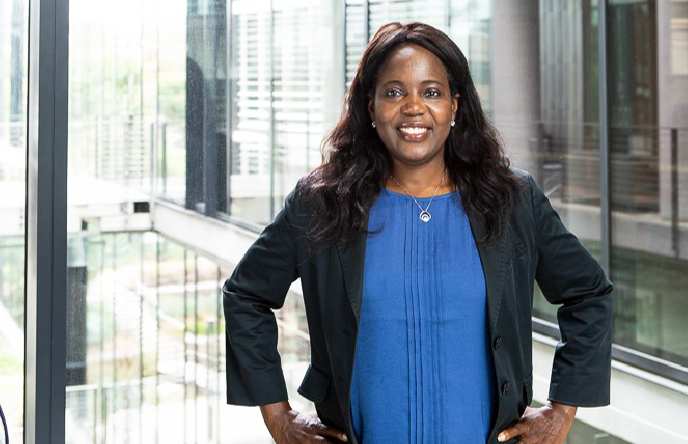 Did you always know you wanted to be an inventor?
Actually, I always wanted to be an inventor because of a book I read growing up. The book is called Men of Purpose by Peter Masters. It talked about scientists and inventors like Michael Faraday – who came up with equations that perfectly describe electricity –  along with Lord Kelvin (whom the temperature scale is named after) and James Maxwell, the father of the field of electromagnetism.
My dad was an electrical engineer and that's how I got my interest in engineering. I saw him deploy fixed landlines and wireless communications systems in Nigeria and witnessed how that changed communities and states — even the country. When I came across this book, I saw how Faraday fundamentally changed the whole concept of electricity with his discoveries and inventions. Seeing the impact engineering and inventions can have on humanity inspired me to learn more about technology and how to leverage it in making a difference.
So you'd say the book, Men of Purpose, had a major influence on your life?
I would say my dad first and then the book. My dad was a telecommunications engineer, and he exposed my sisters and I to the technologies he worked on. For example, in Nigeria, each state had their own Independence Day celebration because there wasn't any system for a nationwide broadcast. When I was six, my dad was the lead engineer in charge of a project that set up the first satellite system for a nationwide broadcast and I was glad I got a front row sit to observe the progress of the project. On the day it launched, people across the nation watched the Independence Day celebration from the capital city at once thanks to my dad. I knew then that if you truly understand technology, you can make a real difference. I remember it like it was yesterday. 
That experience triggered my interest in the sciences and engineering, and as a result, in high school my favorite subject was physics. Naturally, I studied engineering in college because it allowed me to apply many of the principles of physics I learned growing up and gave me the opportunity to put things together and extend knowledge.
How would you explain to someone how your patents and inventions help them enjoy 5G connectivity?
Some of my inventions allow the end user to enjoy the high speeds promised by 5G without sacrificing the battery life. In general, 5G devices use the sub 6GHz or millimeter wave frequencies for communication. The millimeter wave band provides larger bandwidth for communication which means higher data rates and more users can be supported on the network; however, with this larger bandwidth, one starts to think of how much power consumption is required. In other words, we want to take advantage of the larger bandwidth but, at the same time, we want to deliver devices that are not draining power too quickly. This is where power savings comes into play.
Given this challenge, the question really is, "how do we harness the 5G millimeter wave benefits while enabling efficient power consumption on 5G devices?" With this problem statement, and the knowledge of how the device communicates with the network, as well as existing power savings techniques, we can develop different approaches to enable efficient power consumption on 5G devices. As an example, a power saving approach could be ensuring that the device is not monitoring control channels all the time, specifically, allowing the device to only monitor control channels frequently enough that when the network needs to ping the device, it still can do so without draining too much power. Other approaches include using only the required resources for communication. For example, while receiving data from the network, one antenna may be sufficient for the communication instead of activating multiple antennas on the device which would lead to significant battery drain. By investigating and evaluating some of these approaches, we can develop interesting and innovative power saving ideas one step at a time.
What's the process for inventing pivotal technologies involving 5G mmWave mobility and power efficiency?
Going from an idea to a device in one's pocket takes a while. The process typically starts with engineers thinking of the significant problems in 5G mmWave that need to be solved. A good example is the one I mentioned earlier on power savings. In that case, we know we want to leverage the larger bandwidth available in the millimeter wave band to achieve higher data rates and capacity for emerging wireless applications, however, how much power is this going to drain and how can we mitigate the cost? The next step is to narrow the scope of the problem until the problem statement is clearly defined. The journey from identifying a significant problem to defining the problem statement could take years.
Once the problem is clearly defined, we can then start investigating solutions and keep refining them until one or more viable solutions have been identified and demonstrated to address the problem. Then we start proposing the selected solution(s) to the appropriate Standards Developing Organizations (SDOs) and begin working with other companies to get a consensus for which solution(s) will be adopted. Driving consensus within the SDOs to define specifications for wireless features takes another couple of years, if not more. The product team then takes the specifications and builds products and services around them. As you can see, ideas can take several years to evolve from ideas into a device to be enjoyed by the end user.
In the mobile industry, going from one generation of a device to another can roughly be calculated as a 10-year window. For example, once 4G was standardized and we started working on ideas for 5G, it was around 10 years before 5G was a reality. It is also important to realize that a given generation typically has multiple releases which incorporate new features. For example, once the first release of 5G (Release 15) was standardized, further modifications or additions to the features in the specifications are ratified in subsequent releases. The 5G Release 16 was available a few years after Release 15, we are currently working on Release 17 and planning the scope for Release 18 features. 
How does the culture of Qualcomm support your ability to invent and create new technologies?
Qualcomm equips employees to invent and develop innovative ideas. For example, there are many wireless communication classes at Qualcomm anyone can take. If you are new to 5G or looking to dive into more details about specific areas of 5G, Qualcomm has courses on a wide range of 5G subjects. For an individual who is new to invention, or just trying to understand the space, Qualcomm provides a lot of these resources to get you up to speed.
Another thing I love about Qualcomm is how knowledgeable people are. When I was in grad school, there were concepts where I would have to read a textbook for months trying to understand them. At Qualcomm, there are literally experts down the hallway from you whose offices you can walk into and talk to them for 20 minutes, and you immediately understand the crux of the problem or the concept. Having access to experts like this really makes your life easy as an inventor, because like I said earlier, knowing what exists is a good starting point for developing new innovative ideas.
Qualcomm has created this ecosystem that attracts experts. You have experts in the field with in-depth knowledge to equip you with whatever you want to know about 5G. You have people who understand the specifications back to front and front to back.
The collaborative environment at Qualcomm is amazing, too. Any of the ideas I work on, I'm working on with teams. We're brainstorming and putting new ideas together, and it is one of the most fun parts of my job. We're all trying to create new products and services, and I really enjoy being surrounded with people who are experts in their field and are also driven to make a difference.
What is some advice you would give to young inventors?
I remember reading through Men of Purpose and finding all these people that had many inventions, and I thought, "Oh, this is impossible!" Now, having gone through the process a number of times, I realize that what really matters is having an interest in any specific field, spending enough time to understand the existing body of knowledge and identifying significant problems in the space. Those are the ingredients you need to begin inventing and coming up with innovative ideas.
Once you come up with ideas, then you investigate ways to evaluate them. To do this, we have simulations and prototyping platforms, where you can experiment with some of these ideas, asking the questions, "Does it work? Is it effective? " If not, then you go back to the drawing board and refine your ideas until you come up with unique and solid ones.
It's definitely a long process. It's iterative. It's not a straight shot, and the first idea you come up with doesn't always win. But the idea is to stick to it. I sincerely believe in my heart that anybody can invent in any specific field as long as one is willing to dedicate oneself and have the interest in spending time to understand what exists, what the problems are, and how to start proposing new ideas and to find ones that are viable.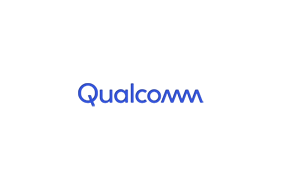 Qualcomm Inc.