Published 08-24-21
Submitted by Reuters Events Sustainable Business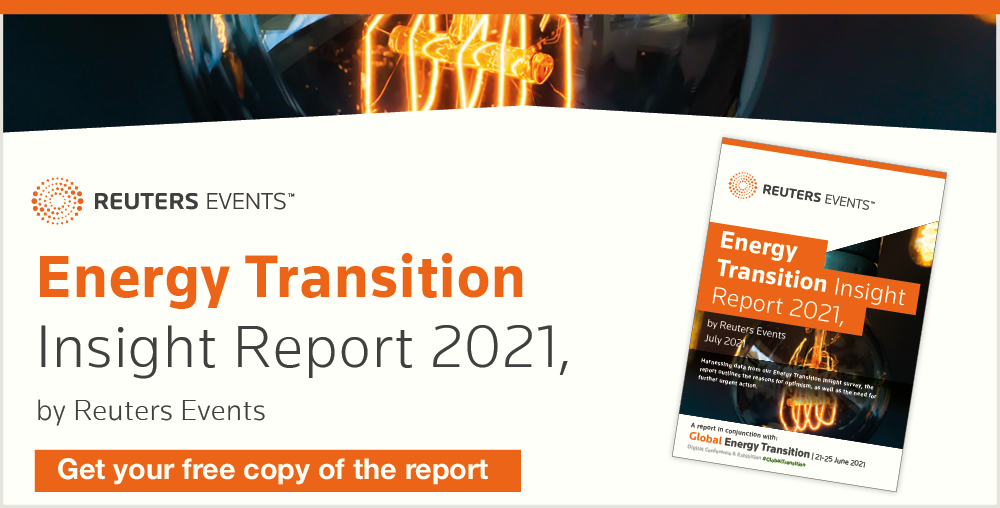 August 24, 2021 /CSRwire/ - It is a measure of the urgency and importance of the energy transition that the staff of bp, once one of the world's largest oil and gas companies, were glad when their employer announced carbon-neutral targets. "I think I could find hardly anyone who doesn't believe in what we're doing in transitioning the company at a macro level," said chief executive officer Bernard Looney during the Reuters Events Global Energy Transition 2021 event in June.

"They have people asking them about why they are working in this company," he said. "They now feel their personal purpose is aligned with the purpose of the company."

bp's February 2020 ambition announcement to achieve net zero carbon emissions by 2050 was seen by many as a maverick move. However, several other major oil and gas companies have since followed suit, and the mood in the months following bp's announcement has made it increasingly hard to maintain anything other than a pro-energy transition stance.

The coronavirus pandemic has helped raise awareness of society's fragile relationship with the environment, and mobility restrictions have briefly shown how a less energy-intensive way of living can give nature an opportunity to flourish. At the same time, fatal heatwaves have afflicted large areas of the globe, pushing awareness of climate change to the top of the political agenda. As policymakers seek to invest coronavirus recovery funds, the energy transition has emerged as a key priority.

Another reason why the time is right for a change in energy system is that there are now viable alternatives to fossil fuels. Solar, wind, and energy storage are bankable and mature asset classes. Low-carbon hydrogen, meanwhile, is rapidly emerging as the molecule of choice to supersede fossil fuels in hard-to-abate sectors. Governments and the private sector are preparing to mobilise significant investments to scale up the technology.

These shifts are encouraging but it remains to be seen whether they will take a hold in time. Changing energy system to avoid a global climate cataclysm is arguably the most significant challenge of our times and will require a massive, collaborative effort from all sectors of society. It will also call for careful regulation and governance.

As Mads Nipper, CEO and group president of Ørsted, said at Global Energy Transition 2021, "It's about working together. We need to look at [the energy transition] as a collaborative effort."

This report explores the status of this transition in 2021, harnessing original data from Reuters Events: Energy Transition Insights team, outlining the reasons for optimism, as well as the need for further urgent action.

The 4,000 word includes seven critical chapters, delivering you with a guide to the status of the transition, harnessing first-party data analytics from net zero energy leaders. These include:
Why Collaboration is Key: Understand how companies are fostering collaboration within industries that have for so long competed for profit and market share.
The Governance Issue: Does the energy transition face a governance deficit, and who should provide net zero leadership?
Financing the Energy Transition: The multi-trillion dollar question, where is the cash going to come from?
Electrification and Technology: Explore the enablers and solutions available today to drive forward on the path to zero
The Role of Gas: what does the future hold for gas in both the short and mid-term as a key transition fuel
The Industry Transition: Will deep-decarbonisation in hard to abate sectors be the next frontier on climate action
A Just Transition? How do we ensure equitable, accessible and affordable energy for all?
Get your full copy of the free report today.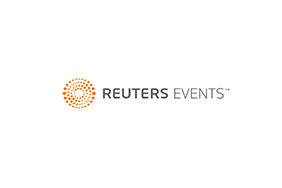 Reuters Events Sustainable Business
Reuters Events Sustainable Business
Reuters Events Sustainable Business has a mission to help businesses around the globe do the right thing by their customers and the world. We believe this is not only how to guarantee a future for all, but makes good business sense. We serve CSR, compliance, risk and governance communities with topical and insightful business intelligence and meeting places.

We provide business intelligence to more than 3,000 multinational companies every year. Our customers are also NGOs, think-tanks, academia, governments and consultancies. We publish the leading responsible business magazine, website, and research reports. Our conferences are widely recognised as the best in the field.
More from Reuters Events Sustainable Business