Published 08-23-21
Submitted by Fifth Third Bancorp

Fifth Third has a robust third-party management program for the acquisition of goods and services. Read more in the 2020 Environmental, Social and Governance Report beginning on page 46. 
Our Supplier Code of Conduct sets forth Fifth Third's expectations for ethical, human rights, labor and environmental standards throughout our supplier network. It is expected that Fifth Third suppliers demonstrate the same level of commitment to ethical business practices.
Our goal is to meet the strategic objectives of the Bank and maintain our commitment to providing equal opportunities to all capable suppliers. To achieve this goal, we seek strategic partnerships with highly qualified sources who provide solutions that improve our processes, increase the quality of our products and services and drive efficiencies.
We execute our third-party selection process in accordance with the highest standards of integrity, fairness and objectivity. Our Supplier Diversity team reviews every procurement opportunity to ensure diverse providers are included in the portfolio of potential third parties. Thorough assessment and due diligence is performed on all third-parties prior to onboarding, with focused attention on protection and security of Bank and customer data.
The Bank focuses on fostering a strong risk and compliance culture, meaning all employees are responsible and accountable for managing risk associated with third-party relationships.
Initiation & Selection
Fifth Third seeks to strategically partner with highly qualified third parties that provide solutions that improve our processes and service levels, increase the quality of our products and services and reduce our total costs while meeting Fifth Third Bank's risk management and compliance expectations. We also believe that promoting supplier diversity is an integral part of our success and we are proud of the many alliances and partnerships we have with diverse companies throughout our footprint.
Due Diligence Review
After initiation and selection is complete but prior to the execution of a contract, we conduct due diligence to evaluate: the risk a third party product/service may present to the Bank; the third party's ability to manage all risk matters related to the individual product(s) purchased or the service(s) being performed; the strength of the third party control environment; and the third party's ability to effectively mitigate risk.
Contract
This phase produces and secures a contract that details the obligation of the third party, inclusive of standard contract language and other legal requirements (terms and provisions), Service Level Agreements, and appropriate signoffs. SLAs include remedies for non-performance, and are designed to recognize and address issues in a timely manner.
Onboarding
Fifth Third sets up payment and executes on the required oversight and monitoring that occurs while developing a formal monitoring and testing plan.
Ongoing Monitoring
The level of ongoing monitoring required for each third party is determined by the level of risk the third party poses to the Bank. Formalizing ongoing monitoring allows the Bank to properly monitor third party performance and remediate any issues that arise during the relationship.
Termination
Unfortunately, there are events that at times may cause one or both parties to terminate the relationship. If this is required, the Bank proceeds in a professional manner, in accordance with the terms of the contract with the third party.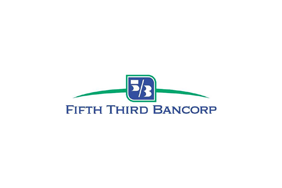 Fifth Third Bancorp