Published 08-12-21
Submitted by Reuters Events Sustainable Business
August 12, 2021 /CSRwire/ - The mood music around sustainability issues has changed drastically in the past couple of years. Once seen as a niche issue to be relegated to operational managers, now it's central to boardroom conversations all over the world. The more formal requirements on business are matching pace with a sea change in the sustainability regulatory landscape; this critical change for business will bring a plethora of new challenges and areas of investment for business.

Reuters Events have just produced an 11-page briefing that provides in-depth analysis of the regulatory sea change in sustainable finance and reporting with insights from sustainability, policy and finance leaders.

Download the complimentary briefing here

Key takeaways from the report include:
From the top: The impact of the European Commission's updated finance and disclosure regulation
The investor imperative: Reporting to unlock the capital markets towards net zero
Closing the gaps: A global system of disclosure to face global challenges
Listen to the science: The role of science based targets in driving standardised disclosures
Download the briefing here

Contact:
Ed Long
Head of Events
Sustainable Business
Reuters Events
Telephone: [+44] 20 7513 8957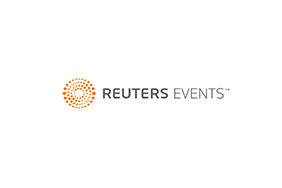 Reuters Events Sustainable Business
Reuters Events Sustainable Business
Reuters Events Sustainable Business has a mission to help businesses around the globe do the right thing by their customers and the world. We believe this is not only how to guarantee a future for all, but makes good business sense. We serve CSR, compliance, risk and governance communities with topical and insightful business intelligence and meeting places.

We provide business intelligence to more than 3,000 multinational companies every year. Our customers are also NGOs, think-tanks, academia, governments and consultancies. We publish the leading responsible business magazine, website, and research reports. Our conferences are widely recognised as the best in the field.
More from Reuters Events Sustainable Business