Published 08-02-21
Submitted by Qualcomm Inc.
Originally published by Qualcomm
BENGALURU, India, August 2, 2021 /CSRwire/ - Qualcomm Incorporated (NASDAQ: QCOM) has announced the twelve finalists of the Qualcomm® Design in India Challenge 2021. Each finalist will receive an amount of INR 3.2 lakh along with mentorship and access to Qualcomm Innovation Labs, incentives for patent-filing, and business development opportunities with the help of Qualcomm Technologies' global sales and business teams. Currently in its sixth edition, the Qualcomm Design in India Challenge was organized in collaboration with NASSCOM, Startup India and AGNIi and received close to 160 applications across industries. The finalists were selected through a virtual, rigorous selection process in June by a jury comprising of senior executives from NASSCOM, STPI, C-CAMP, NLU and various business units within Qualcomm. 
India is at the cusp of becoming the world's largest startup ecosystem. The Qualcomm Design in India Challenge was conceptualised in 2016 with the objective of empowering this growing network with the latest technologies. Since then, it has become one of India's longest-running wireless hardware startup incubation programs.  Attuned to the 'Digital India' mission it focuses strongly on encouraging local innovation and protection of intellectual property (IP) by these startups. The Qualcomm Design in India Challenge is equity free and offers the following benefits to its finalists: 
Patent-filing incentives: Each startup will receive reimbursement for an amount of INR 1.6 lakh for a full utility patent application filed with either the United States Patent and Trademark Office (USPTO), after filing the same with the India Patent Office or the Indian Patent Office in respect of the proposal for Qualcomm Design in India Challenge and during the incubation phase of the program. This incentive by is limited to two patent applications per startup. 
Prize money: The twelve shortlisted startups will get an initial grant of INR 1.6 lakhs at the start of the incubation period. After a mid-cycle review, about five months into the incubation, the startups that meet the review requirements will be eligible for an additional grant of INR 1.6 lakh. In March 2022, a jury pitching session will be held, after which one winner and first and second runners-up will receive INR 65 lakh, INR 50 lakh and INR 35 lakh, respectively.
Opportunity to be incubated at NASSCOM CoE for IoT: At its discretion, the program can recommend up to three startups to NASSCOM, where if selected, they will be given a combined total of 30 seat-months at a NASSCOM Center of Excellence – IoT & AI at no cost to them and without needing them to go through the usual application process.
Accelerator services: Accelerator services will be available to all startups, at no additional cost, through a third-party vendor. These services will include diagnostic assessments; and mentorship workshops on business-related aspects such as operations, customers, competition, products, financials, organization-building, and investments. 
Participation at industry events/ forums and Govt engagement opportunities:  The program offers opportunities for the finalists to engage with senior members of Ministry of Electronics and Information Technology (MeitY)/ Department for Promotion of Industry and Internal Trade (DPIIT), showcase their products at industry events that are either hosted by Qualcomm India or have Qualcomm India as a participant and through stories and videos on various digital and social platforms.
Access to Innovation Commercialization Fund: Starting 2020, the program instituted an Innovation Commercialization Fund (ICF) with an initial amount of INR 60 lakh. The fund size for 2021 will continue to be at INR 60 lakh. The ICF is available for application by all Qualcomm Design in India Challenge alumni startups subject to applicable terms and will be used for reimbursement of expenses incurred in taking the product commercial. This includes certification costs; costs incurred towards industrial design; and manufacturing costs. 
Sudeepto Roy, Vice President, Engineering, Qualcomm Incorporated, said, "Qualcomm believes in connecting the world through innovation and collaboration, which is the key to not just building a prosperous future but also sustaining it. Propelled by advanced technologies such as 4G, 5G, AI/ML, and IoT, Indian startups can take the lead in this space and contribute significantly to the vision of building a truly digital India. The Qualcomm Design in India Challenge is aimed at encouraging startups to come forward with ideas that can put India on the global innovation map, and in the process, also learn to protect their own innovations through patenting."
Rajen Vagadia, Vice President, Qualcomm India Private Limited and President, Qualcomm India & SAARC, said, "The startup ecosystem in the country has grown manifold over the years and is geared to help India achieve its vision of Atmanirbhar Bharat and Digital India. Indian startups have the capacity to come up with innovations that can provide solutions not only for India but also the world. The Qualcomm Design in India Challenge is one of the efforts underway aimed at encouraging startups in important socioeconomic spheres such as Smart Infrastructure, Agriculture Technology, Robotics & Drones, Mobile Edge Compute, Industrial Automation, and Medical Technology. We see great promise in India's startup ecosystem and will continue to nurture it through our programs."
The finalists of the Qualcomm Design in India Challenge 2021 come from diverse areas such as smart robotics, smart infrastructure, manufacturing, agritech, space tech, and medical technology. The list of these 12 startups and their respective solutions is as follows: 
Briota Technologies Private Limited: Point of care IOS (Impulse Oscillometer Spirometer) for real-time analysis
Combat Robotics India Private Limited: "Tota" – a small, spherical robot to monitor the enemy in unknown territory while enabling seamless autonomous surveillance for the end-user
Dhruva Space Private Limited: Enabling next-generation small satellite networks
Emote Electric Private Limited: A "connected bike" platform that makes conventional two-wheelers smarter by providing towing/security alerts, engine/battery health, diagnostics, and performance insights on the mobile phone
Enlite Research Private Limited: BIOS (Building Intelligence Operating System) – the world's first contactless and wireless building management system (Note: Enlite has also recently received mentorship under the Qualcomm Women Entrepreneurs India Network initiative).
M3 Toilet Resources India Private Limited: 100% contactless IoT-enabled smart bio-toilets with unique and interactive automation features
Myelin Foundry Private Limited: "Fovea Stream" for efficient streaming of Ultra High-Definition content over 5G networks
Neona Embedded Labz Private Limited: A high-performance AI-based smart gateway solution (NEL600 DCU) to meet the big opportunity in smart metering for energy, water, and gas
Nimble Vision Private Limited: "Ni-The Smart Manhole Monitor" – a smart IoT solution for mobile and web that makes cities manholes "smart" by providing analytics on possible overflow, sewage quality, and harmful gases 
Ossus Biorenewables Private Limited: Smart IoT-enabled microbial device for on-demand hydrogen gas production using industrial effluents
Probus Smart Things Private Limited: Smart-meters communicating over RF Mesh technology to remotely read, bill, and manage last-mile power distribution grids
Xyma Analytics Private Limited: Continuous remote monitoring of non-invasive smart sensors for industrial applications
Click here for more information on the Qualcomm Design in India Challenge
About Qualcomm 
Qualcomm is the world's leading wireless technology innovator and the driving force behind the development, launch, and expansion of 5G.  When we connected the phone to the internet, the mobile revolution was born.  Today, our foundational technologies enable the mobile ecosystem and are found in every 3G, 4G and 5G smartphone. We bring the benefits of mobile to new industries, including automotive, the internet of things, and computing, and are leading the way to a world where everything and everyone can communicate and interact seamlessly.
Qualcomm Incorporated includes our licensing business, QTL, and the vast majority of our patent portfolio. Qualcomm Technologies, Inc., a subsidiary of Qualcomm Incorporated, operates, along with its subsidiaries, substantially all of our engineering, research, and development functions, and substantially all of our products and services businesses, including our QCT semiconductor business.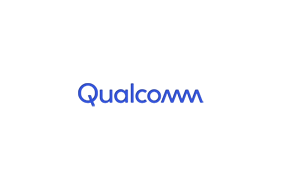 Qualcomm Inc.