Published 07-26-21
Submitted by International WELL Building Institute
NEW YORK, July 26, 2021 /CSRwire/ -- The International WELL Building Institute (IWBI) is the only organization to attain 100 percent alignment across the federal government's health and wellness requirements outlined in the new health guidelines contained in the recently updated Guiding Principles for Sustainable Federal Buildings. The Guiding Principles provide a detailed and prescriptive framework to help all executive branch agencies meet federal mandates related to sustainable building design, construction and operations.
After this recent update, the General Services Administration (GSA) posted its Health and Wellness Guidance Crosswalk, which was developed to support facility managers across agencies achieve consistent standards in federal buildings. The crosswalk maps the health and well-being criteria in the Guiding Principles across several segments, identifying which systems and standards most closely address those segments. 
IWBI's WELL Building Standard (WELL) is the only certification system to achieve marks addressing all 19 categories in the Health and Wellness section of the Guiding Principles, which includes building and health impacts ranging from proper air circulation, daylight and circadian rhythm and exercise to mitigating exposure to environmental risk.
"We are excited that the WELL Building Standard is the sole system that meets 100 percent of the health and well-being criteria in Guiding Principles," said IWBI President and CEO Rachel Hodgdon.  "As the country considers significant investments in public infrastructure, our federal buildings are poised to lead by example in the effort to create people-first places."
With the Biden administration and a bipartisan group of lawmakers working to advance the Bipartisan Infrastructure Framework, the United States has set its sights on the largest capital infusion to public infrastructure in decades.
More than $579 billion is included in the current plan, with $47 billion earmarked for resilience spending on physical and natural systems -- the largest investment of its kind in American history. The White House has stated that a key priority of the framework is to "prepare more of our infrastructure for the impacts of climate change…and extreme weather events." Public buildings at all levels have been a key component within these infrastructure investment negotiations.
"IWBI has always believed that human health and planetary health are inextricably linked," added Hodgdon. "In our work to promote, assess and certify spaces that advance human health and well-being, we have recognized how recent extreme weather events highlight the link between buildings, human health and climate change. Now is our chance to build on the federal government's proven track record of leading on sustainability over the past two decades to help take another leap forward so future federal building projects do even more on sustainability and health, ensuring we build back smarter." 
The WELL Building Standard is the world's leading health-focused building rating system. Developed over 10 years and backed by the latest scientific research, WELL sets pathways for accomplishing health-first factors that help everyone by supporting physical and mental health across 10 core concepts: air, water, nourishment, light, movement, materials, sound, thermal comfort, mind and community. Rigorous performance standards for design interventions, operational protocols and company-wide practices are verified by a third party. WELL also provides a framework for translating research to practice that enables the ability to design in a way that prioritizes people's health and well-being to mitigate the effects of climate change. 
About the International WELL Building Institute
The International WELL Building Institute (IWBI) is a public benefit corporation and the world's leading organization focused on deploying people-first places to advance a global culture of health. IWBI mobilizes its community through the administration of the WELL Building Standard (WELL) and the WELL Health-Safety Rating, management of the WELL AP credential, the pursuit of applicable research, the development of educational resources, and advocacy for policies that promote health and well-being everywhere. More information on WELL can be found here.
International WELL Building Institute, IWBI, the WELL Building Standard, WELL v2, WELL Certified, WELL AP, WELL Portfolio, WELL Portfolio Score, The WELL Conference, We Are WELL, the WELL Community Standard, WELL Health-Safety Rating, WELL Health-Safety Rated, WELL Health-Equity, WELL Performance Rating, WELL Performance Rated, WELL Performance, WELL and others, and their related logos are trademarks or certification marks of International WELL Building Institute pbc in the United States and other countries.
Media contact:
media@wellcertified.com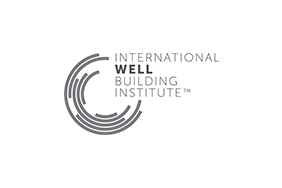 International WELL Building Institute
International WELL Building Institute
The International WELL Building Institute™ (IWBI™) is a public benefit corporation whose mission is to improve human health and well-being through the built environment. IWBI administers the WELL Building Standard™ (WELL) – a performance-based system for measuring, certifying, and monitoring features of buildings that impact the health and well-being of the people who live, work, and learn in them. IWBI was established pursuant to a Clinton Global Initiative commitment to improve the way people live by developing spaces that enhance occupant health and quality of life by sharing the WELL Building Standard globally. www.wellcertified.com
More from International WELL Building Institute