Published 07-30-21
Submitted by International Paper Company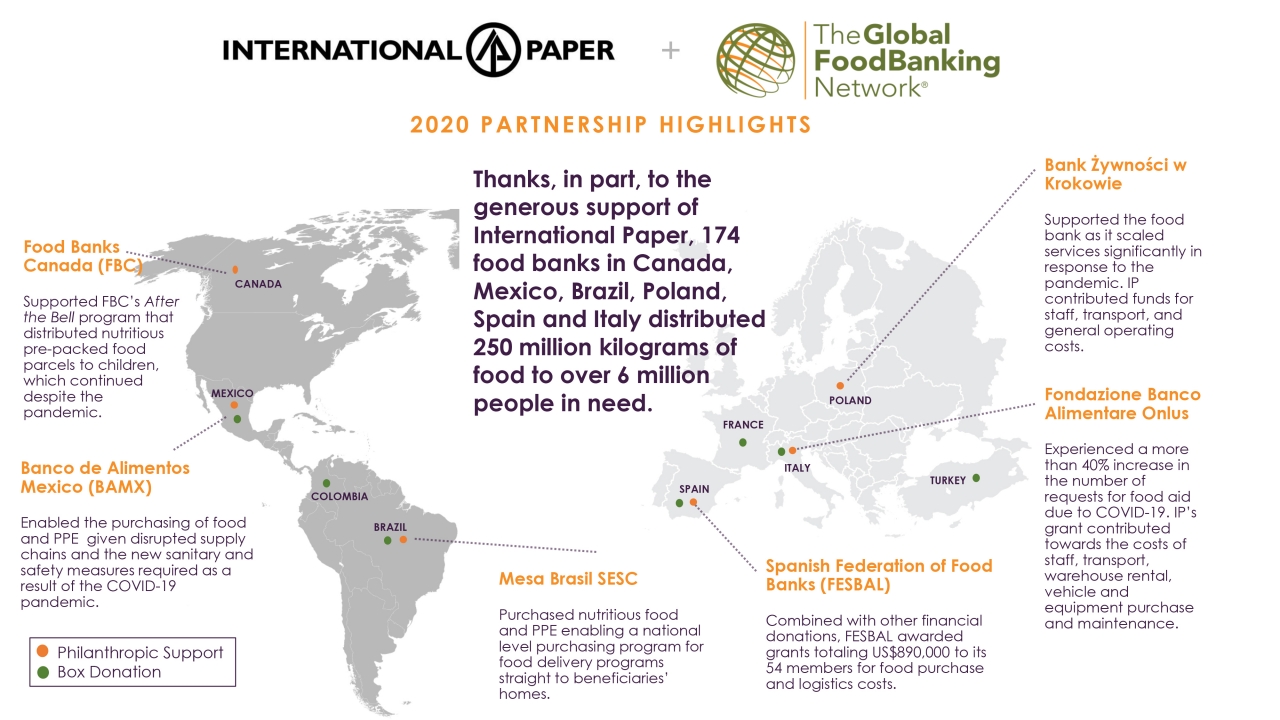 International Paper is proud to continue to work with The Global FoodBanking Network (GFN) to eliminate hunger and food waste around the world. The collaboration will help to achieve International Paper's Vision 2030 goal to impact the lives of 100 million people in our communities.
International Paper is in its third year of supporting GFN through a 4-year, $1 million commitment. In 2020, this commitment helped GFN to support 174 food banks across Canada, Mexico, Brazil, Poland, Spain and Italy, distributing 250 million kilograms of food to more than six million people in need.
Last year, International Paper enhanced its commitment to alleviating hunger during the COVID-19 pandemic through a donation of two million corrugated boxes to hunger relief organizations around the world. This donation included GFN-supported food banks in Brazil, Colombia, France, Italy, Mexico, Spain and Turkey.
GFN supports community-driven solutions to alleviate hunger in more than 40 countries. While millions struggle to access enough safe and nutritious food, nearly a third of all food produced is lost or wasted. They're working to change that. GFN believes food banks guided by local leaders are key to achieving Zero Hunger and building resilient food systems.
By joining forces and continuing to work with GFN, International Paper can make a true and lasting difference in the global communities in which it operates.
To learn more about GFN, visit https://www.foodbanking.org. Learn more about International Paper's collaborations and how they are driving progress toward the company's Vision 2030 goals here.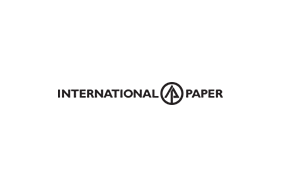 International Paper Company
International Paper Company
International Paper (NYSE: IP) is a leading global producer of renewable fiber-based packaging, pulp and paper products with manufacturing operations in North America, Latin America, Europe, North Africa and Russia. We produce corrugated packaging products that protect and promote goods, and enable world-wide commerce; pulp for diapers, tissue and other personal hygiene products that promote health and wellness; and papers that facilitate education and communication. We are headquartered in Memphis, Tenn., employ approximately 48,000 colleagues and serve more than 25,000 customers in 150 countries. Net sales for 2020 were $21 billion. For more information about International Paper, our products and global citizenship efforts, please visit internationalpaper.com.
More from International Paper Company