Published 06-28-21
Submitted by Qualcomm Inc.
The pandemic devastated communities and small businesses around the world, and accelerated digital transformation across industries. Now more than ever, technology is vital for staying connected, maintaining businesses, and uplifting our communities. 
In response to the unparalleled hardships of the last year, we launched the Qualcomm Small Business Accelerator Program to help businesses quickly transition to a mobile-first, remote-friendly work environment. Participants spanned industries and were provided mobile PCs, Wi-Fi mesh networks, and other devices, according to their businesses' needs. 
Among the participants are companies with a shared focus around sustainability and using technology to build a better, cleaner future. Sustainability is at the core of our mission to use technology as a driving force for innovation, education, and social change. We believe technology can rebuild communities and transform lives, and we're incredibly proud to support small businesses that are creating positive changes in our environment. 
To learn more about how 5G and Qualcomm Snapdragon platform-enabled mobile PCs are helping small businesses create clean, energy-efficient technologies, we spoke with two participants in the Qualcomm Small Business Accelerator Program.
KIGT
KIGT, an Ontario-based manufacturer of smart charging stations for electric vehicles, embraced working from home when the pandemic reached Canada. The company transitioned from serving customers and leading student classes via its in-person Electric Vehicle Network Technician Training Program to remote webinars and video conferencing. Bandwidth caps, inefficient computer batteries, and other connectivity issues, however, were causing unnecessary interruptions for the team of 10 and its customers. KIGT needed more permanent solutions to offer truly engaging training, maintain client relationships, and continue integral operations in this new digital environment.
A combination of lightweight Samsung Galaxy Book S laptops, powered by the Snapdragon 8cx Compute Platform, docking stations, and Linksys Mesh Wi-Fi Systems were perfect for solving the connectivity issues KIGT was experiencing. 
"He was really impressed with the ability of Samsung Galaxy Book to video conference for the entire day without worrying about needing to plug in," Jatomis Stevenson, CTO of KIGT, said of one employee.
Connection speeds vastly improved and issues involving high A/V power heat from older devices were eliminated, allowing the team to focus entirely on high-quality online gatherings and improving customer experiences. The connectivity enhancements also provided faster analysis of data related to electric vehicles for better customer support. 
"One thing that connectivity facilitates is the ability to actively reduce and monitor power loads associated with electric vehicles," said Stevenson. "Not only that, with this connectivity, it increases the frequency of customer feedback to further increase the knowledge of quality of service improvements."
Icarus RT
San Diego-based cleantech startup Icarus RT works to innovate clean energy storage, with a focus on making hybrid solar panels and clean energy storage more efficient. For everything from reporting technical data to staying connected to clients, the small team of under 20 needed fast, reliable connectivity whether they were in the office, at remote test lab sites, and virtually everywhere in between. Older, outdated devices were becoming an obstacle, and the team needed technology that would support its mobile work style.
We provided Icarus RT with Galaxy Book S laptops and Inseego 5G Hotspots to tackle these problems and increase production and communication. Both had an immediate impact on the everyday work of team members, with fast connectivity and computing speeds from the 5G hotspot and Snapdragon 8cx Compute Platform keeping them connected to each other and crucial energy systems.
"The connectivity provided by the 5G hotspots has enabled us to remotely operate our beta test system while also logging vital telemetry from the array," said Alex Yeh, electrical engineer with Icarus RT. "We were surprised at how seamlessly these devices integrated into our network and replaced our existing wireless internet. The versatility of these 5G devices will allow our system to operate in remote locations without internet service."
The Qualcomm Small Business Accelerator Program brings essential mobile technology to innovative companies so they can connect, compute, and communicate without a second thought. Qualcomm Technologies is especially proud to enable small businesses like KIGT and Icarus RT, who are working toward a more sustainable future. With sustainability at our own core, we're excited for the role 5G, mobile PCs, and other technologies can play in transforming industries and fostering a better future.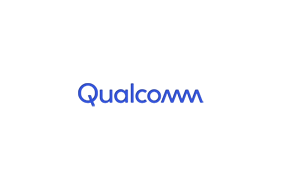 Qualcomm Inc.