Published 06-24-21
Submitted by ACCP
BOSTON and WASHINGTON, June 24, 2021 /CSRwire/ - The pandemic, the economic downturn, and racial justice movement are transforming corporate social responsibility (CSR) like never before. Amid the impassioned cries to end systemic racism, new research jointly commissioned by the Association of Corporate Citizenship Professionals (ACCP) and Rocket Social Impact reveals 64% of CSR leaders say racial justice is a new long-term CSR priority, with nearly half (45%) reporting increased funding and 79% reporting increased CSR integration with company diversity, equity and inclusion (DEI) initiatives.
Further, 62% of CSR leaders polled indicate that they have added a racial equity lens to philanthropic funding decisions within their current focus areas. More than half (53%) of businesses are funding new nonprofits with a racial-equity mission; and one-in-four businesses (24%) are prioritizing support of BIPOC-led organizations.
According to Carolyn Berkowitz, CEO, ACCP, "The events of 2020 have forever changed corporations and how they view their responsibility to society. These survey findings show that advancing racial equity will remain a corporate priority for the long-term. Companies are infusing racial equity into existing initiatives as well as their future strategies, investments, and approaches to measuring impact."
Corporate Responsibility Role Elevated; Demand for Increased Impact
The convergence of a pandemic, economic crisis and a fervent call for racial equity is elevating the role of CSR across company disciplines and amplifying demands for increased impact. Most notably:
86% - Have or will increase integration with internal DEI, HR, ESG functions or all
51% - Company leaders demand increased integration
52% - Increased access to the C-suite
43% - Heightened demand for CSR outcome measures
15% - CSR team growth
"Corporations stepped up in 2020 to address the immediate needs in their community and workforce as a result of the pandemic and corresponding economic fallout," said Leanne Posko, Director, Community Relations at Capital One "Similarly, many corporations, including Capital One, made advancing equity a long-term priority. Corporate business strategy and corporate social responsibility have never been so aligned."
Added Anita Whitehead, Board Chair, KPMG US Foundation, "The 2020 pandemic and racial justice movement prompted the KPMG US Foundation to focus resources to nonprofit organizations supporting community healing and mental health, justice and reform, and access and opportunity. We also felt compelled to adjust our priorities and refresh our vision. The first significant outcomes of that work are the 2020 Transparency Report and the adoption of the Diversity, Equity, and Inclusion strategy, Accelerate 2025."
Link to Full Report: https://accp.org/resources/csr-resources/data-research/the-impact-of-pandemic-racial-justice-movement-on-csr/
Wednesday June 30th 2pm Est ACCP and Rocket will host a free webinar to deep dive into survey findings and implications. Register at https://my.accp.org/nc__event?id=a0l4x000002v94UAAQ
About the Survey:
The online survey was conducted April 5 – May 4, 2021, with 100 CSR executives (SVP and director level) from 100 companies representing a range of industries and sizes.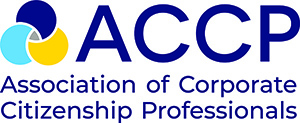 Association of Corporate Citizenship Professionals (ACCP)
The Association of Corporate Citizenship Professionals is the membership association for companies committed to corporate citizenship, and a career-long resource for purpose-driven professionals. ACCP advances the field of corporate citizenship and serves as a strategic resource for its community of impact-driven professionals from 215 member companies—including Fortune 500s and mid-size companies—so that they can do the greatest good in their companies, their communities, and around the world.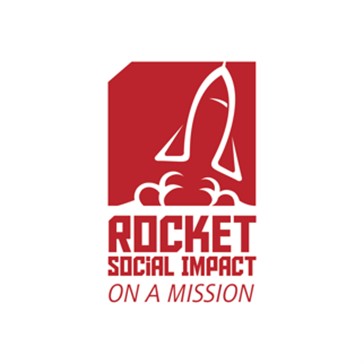 Rocket Social Impact
A leading social impact consultancy on a mission to help companies take their corporate social responsibility further, faster.
###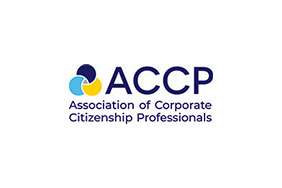 ACCP
ACCP
The Association of Corporate Citizenship Professionals (ACCP) is the nation's leading independent organization providing services and support for corporate contributions, community relations, and employee volunteer managers.
ACCP is a nonprofit advocacy and continuing education organization that helps corporations identify and adopt best practices and provides training for contributions professionals in the contributions, community relations, and volunteerism fields.
More from ACCP