Published 06-22-21
Submitted by International WELL Building Institute
NEW YORK, June 22, 2021 /CSRwire/ - The International WELL Building Institute (IWBI) and Mexico's Los Cabos Tourism Board announced today a joint effort to promote health and safety protocols throughout Los Cabos, a coastal region located in Mexico's Baja Peninsula, and Mexico's top luxury travel destination. The meaningful collaboration will enable the tourist industry in the region to embrace the post-pandemic recovery by leveraging IWBI's WELL Health-Safety Rating.
In response to the pandemic, the Los Cabos Tourism Board has adopted and advised on several measures to prioritize the health and safety of visitors and the tourism workforce, while aiming to minimize the economic impacts and business closures. As part of its efforts to restore travelers' confidence and bring tourists back to Los Cabos, the Tourism Board has aligned with IWBI and will promote the adoption of WELL Health-Safety Rating across all its hotels, resorts, restaurants and other local tourist destinations.
"The WELL Health-Safety Rating is designed to help businesses of all types deploy evidence-backed health and safety measures and give their customers confidence that their well-being is paramount," said Rachel Hodgdon, president and CEO of IWBI. "We appreciate the support of the Los Cabos Tourism Board in bringing this important tool to their world-renowned hospitality community as we all work together to get back to business."
Already, the regional travel authority has joined hundreds of leading organizations globally by enrolling its office in the WELL Health-Safety Rating. Los Cabos Tourism Board has also demonstrated its alignment with IWBI by joining the IWBI membership program as a Cornerstone Member and will work to lead the local travel industry by example to prioritize people's health, safety and well-being in Los Cabos.
"The strict implementation of health and safety protocols have been critical to Los Cabos' travel recovery in 2021 and we are committed to continue providing safe travel environment to all our visitors. Our partnership with the IWBI will further cement Los Cabos' approach to safety and we look forward to working alongside our travel partners, hotels, and lodging facilities across the destination to achieve, and proudly display the WELL Health-Safety Rating seal," said Rodrigo Esponda, Managing Director of Los Cabos Tourism Board. 
The WELL Health-Safety Rating was launched in June 2020 with input from the 600-member IWBI Task Force on COVID-19. Drawing on a subset of features from the WELL Building Standard (WELL), the rating is an evidence-based, third-party verified program for all new and existing buildings and space types. It is focused on operational policies, maintenance protocols, emergency plans and stakeholder engagement strategies to help organizations prioritize the health and safety of their staff, customers, visitors and stakeholders.
The strategies within the WELL Health-Safety Rating have been informed by guidance on the spread of COVID-19 and other respiratory diseases developed by the World Health Organization (WHO), U.S. Centers for Disease Control and Prevention (CDC), global disease control and prevention centers and emergency management agencies, as well as recognized standard-making bodies such as ASTM International and ASHRAE, and leading academic and research institutions.
About the International WELL Building Institute
The International WELL Building Institute (IWBI) is a public benefit corporation and the world's leading organization focused on deploying people first places to advance a global culture of health. IWBI mobilizes its community through the administration of the WELL Building Standard (WELL) and the WELL Health-Safety Rating, management of the WELL AP credential, the pursuit of applicable research, the development of educational resources, and advocacy for policies that promote health and wellbeing everywhere. More information on WELL can be found here.
International WELL Building Institute pbc is a wholly owned subsidiary of Delos Living LLC. International WELL Building Institute, IWBI, the WELL Building Standard, WELL v2, WELL Certified, WELL AP, WELL Portfolio, WELL Portfolio Score, The WELL Conference, We Are WELL, the WELL Community Standard, WELL Health-Safety Rating, WELL Health-Safety Rated, WELL Health-Equity, WELL and others, and their related logos are trademarks or certification marks of International WELL Building Institute in the United States and other countries.
About Los Cabos Tourism Board
The Los Cabos Tourism Board is an official independent body dedicated to promoting the region´s tourism facilities and assets, both nationally and internationally. Los Cabos, located at the tip of the 1,000-mile-long Baja Peninsula, is one of the world's most diverse tourism destinations. Boasting a dramatic desert backdrop nestled by coastlines of the Pacific Ocean and Sea of Cortez and the iconic Arch at Land's End, Los Cabos is home to award-winning resorts and culinary offerings considered some of the finest available anywhere. A growing list of championship golf courses, rejuvenating spas, world-renowned sport fishing tournaments, and state of the art convention facilities add to the destination's unmatched appeal. For more information, images and videos from Los Cabos, please visit visitloscabos.travel, follow us on Twitter @LOSCABOSTOURISM and visit us on Facebook, LinkedIn, Instagram and YouTube.
Media contacts:
media@wellcertified.com;
LosCabos@ogilvy.com, Los Cabos Tourism Board Media Contact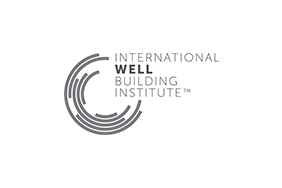 International WELL Building Institute
International WELL Building Institute
The International WELL Building Institute™ (IWBI™) is a public benefit corporation whose mission is to improve human health and well-being through the built environment. IWBI administers the WELL Building Standard™ (WELL) – a performance-based system for measuring, certifying, and monitoring features of buildings that impact the health and well-being of the people who live, work, and learn in them. IWBI was established pursuant to a Clinton Global Initiative commitment to improve the way people live by developing spaces that enhance occupant health and quality of life by sharing the WELL Building Standard globally. www.wellcertified.com
More from International WELL Building Institute