Published 06-04-21
Submitted by Alliant Energy Corporation
Alliant Energy 2020 Corporate Responsibility Report: Climate and Energy
Our Clean Energy Blueprint is our guide to accelerate our transition to renewable energy and modern energy technologies to enhance the economic health and environment in the communities we serve.
We plan to add 1,089 megawatts (MW) of solar generation in Wisconsin by the end of 2023. So far, we've announced twelve solar projects that span nine counties in Wisconsin.
Last year, we announced our plans to add approximately 400 megawatts (MW) of solar generation in Iowa by 2023. Solar projects are currently being identified and will be announced later in 2021.
Increasing solar in our energy mix benefits our customers. Solar helps us avoid long-term costs, promote job and business growth and reduce environmental impact. Solar, complemented by wind production, provides customers with reliable and sustainable energy for years to come.
Iowa wind reaches 1,000 MW milestone
In fall 2020, we completed our plan to add 1,000 megawatts (MW) of wind production in Iowa, several months ahead of schedule and within budget. We achieved this goal when we finished our 130-MW Richland Wind Farm in Sac County, located in west-central Iowa. Two of our wind farms earned Envision® Platinum ratings and we followed Envision guidelines for others that we built.
Our Iowa energy company now owns and operates more than 1,300 megawatts of wind. This investment in wind energy for Iowa customers generates significant financial benefits through tax revenue for communities and lease payments to landowners. Our company overall owns and operates nearly 1,800 megawatts of wind, making Alliant Energy the third-largest owner-operator of regulated wind in the United States. Learn more about our wind development.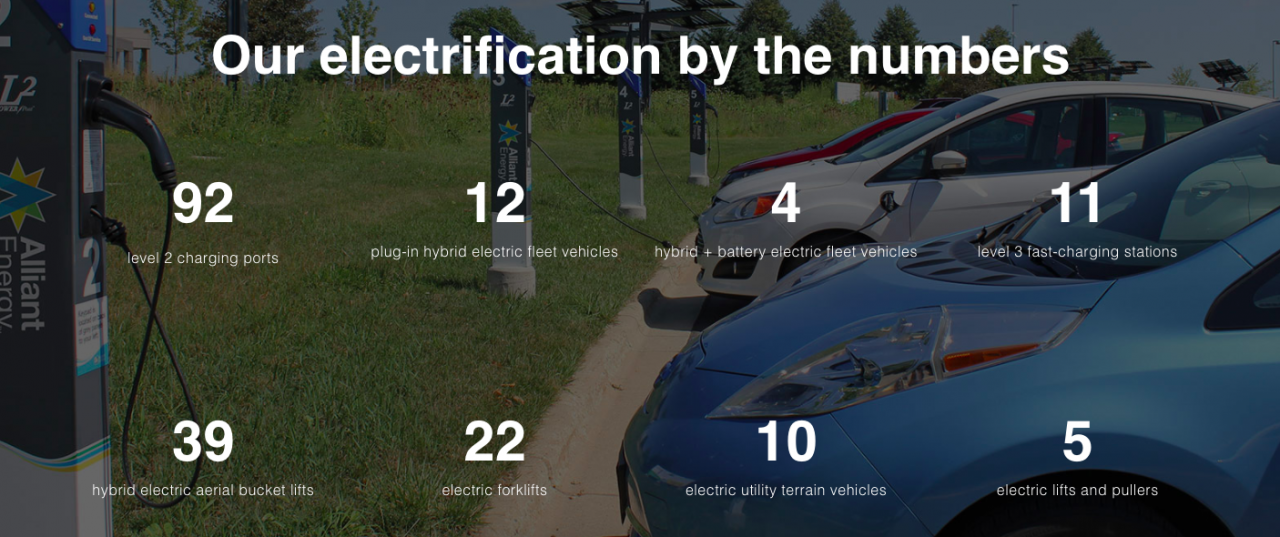 Alliant Energy's owned wind generation at the end of 2020:
12 wind farms
1,890 megawatts
593,000 homes powered
Our newest solar garden in Iowa tests battery storage
More than 9,500 solar panels generate clean energy at our Marshalltown Solar Garden in Marshalltown, Iowa. The pilot project combines solar power and a battery to generate, store and deliver electricity to customers. The facility sits next to our natural gas-fired Marshalltown Generating Station (MGS).
The solar field adds power to the grid when the sun is up and then our battery allows our customers to continue using this renewable energy resource in the evening when the sun is down. This complements our highly efficient MGS facility. This project provides our customers with sustainable, affordable, flexible, reliable and resilient energy.
Read Alliant Energy's full 2020 Corporate Responsibility Report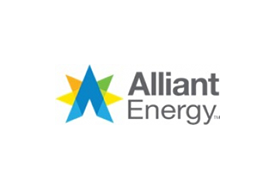 Alliant Energy Corporation
Alliant Energy Corporation
Alliant Energy Corporation (NASDAQ: LNT) provides regulated energy service to 965,000 electric and 415,000 natural gas customers across  Iowa  and  Wisconsin .  Alliant Energy's  mission is to deliver the energy solutions and exceptional service customers and communities count on – safely, efficiently and responsibly.  Interstate Power and Light Company  and  Wisconsin Power and Light Company  are  Alliant Energy's  two public energy companies.  Alliant Energy  is a component of the Nasdaq CRD Sustainability Index,  Bloomberg's  2019 Gender-Equality Index, and the  S&P  500. For more information, visit alliantenergy.com and follow us on LinkedIn, Facebook, Instagram and Twitter.
More from Alliant Energy Corporation