Published 06-04-21
Submitted by United Nations Federal Credit Union (UNFCU)
LONG ISLAND CITY, N.Y., June 4, 2021 /CSRwire/ – The United Nations Federal Credit Union (UNFCU) today released its 2020 Impact Report (PDF). The financial cooperative concluded its inaugural 5-year Sustainability Action Plan, attaining seven out of eight 2020 goals.
Achievements spotlighted in UNFCU's 2020 Impact Report include:
100% climate neutral since 2016
82% Leadership in Energy & Environmental Design (LEED)-certified office space by square footage
60% reduction in paper use, since 2015
Fully divested its investment portfolio from a small exposure to companies in the fossil fuels exploration, or wholesale distribution industries
Only credit union to have earned the Mortgage Bankers Association's 2020 Residential Diversity and Inclusion Leadership Award
UNFCU Foundation enabled 3,400 marginalized women and youth to sustain a path out of poverty
In its 2020 Impact Report, UNFCU also announced a new set of goals for 2025, developed with input from community stakeholders. UNFCU defined 12 objectives where it can have a direct impact on nine of the 17 UN Sustainable Development Goals (SDGs). These range from influencing its supply chain to furthering the UNFCU-led United in Sustainability Credit Union Network.
"The SDGs are a key driver of UNFCU having a positive environmental, social, and economic impact on society," said Pamela Agnone, executive sponsor of the UNFCU Global Sustainability Program (GSP). "We have remained climate neutral for five years running. Our commitment to development opportunities for staff through diversity, equity, and inclusion initiatives saw new leaders emerge within our organization. In 2020, the UNFCU Foundation worked even more closely with partners, transforming the lives of marginalized communities hit hardest by COVID-19. As a cooperative, we recognize our shared responsibility towards advancing progress under the SDGs."
"Proud of our results, we believe in accelerating action," said Prasad Surapaneni, also a GSP executive co-sponsor. "Our 2025 Impact Goals are aligned with the work of our sponsor, the United Nations. UNFCU has set aggressive targets that we are committed to attaining. We want to do our part to lead by example, innovate, and expand our advocacy to build a better world."
The 2020 Impact Report draws from best practices in the Global Reporting Initiative (GRI) Standards. The report includes environmental sustainability performance metrics independently reviewed by sustainability experts from Envision Realty Services and Kosmenko & Co.
About United Nations Federal Credit Union (UNFCU)
UNFCU is the member-owned credit union of the United Nations community. UNFCU was founded in 1947 and serves more than 168,000 members across the globe. In 2015, it established the UNFCU Foundation, an accredited New York-based nonprofit corporation. You can learn more in the UNFCU 2020 Impact Report (PDF).
Media Contact: Elisabeth Philippe, UNFCU, ephilippe@unfcu.com, +1 347-686-6776 or +1 347-510-4036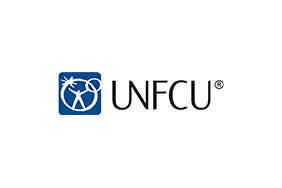 United Nations Federal Credit Union (UNFCU)
United Nations Federal Credit Union (UNFCU)
For more information, please visit: www.unfcu.org