Published 05-27-21
Submitted by Griffith Foods

ZURICH, Switzerland—In anticipation of the United Nations Food Systems Summit to be held in New York this September, Griffith Foods and the Social Gastronomy Movement (SGM) have organized a series of six preparatory conversations between innovative food leaders from the private, public, and NGO sectors. The online series is free and open to the public. 
Both convening organizations applaud Secretary-General António Guterres' initiative to create and host the UN Food Systems Summit, which recognizes the meaningful interconnections between the world's food systems and large-scale global challenges including hunger, malnutrition, poverty, obesity, environmental degradation, and climate change. 
"SGM asks a critical question: 'What if change started with food?' Griffith Foods shares the view that improving the planet's food systems—from R&D and sourcing to production and distribution—could make a powerful difference in alleviating many global challenges while improving the lives of billions of people," says Griffith Foods Global Sustainability Vice President Katherine Pickus. 
The first conversation, focused on Migration and Nutrition in Venezuela and Colombia, was held in late April. The other five dialogues will be held online from late May to late June.
June 2:    Restaurants of the Future: The powerhouse for inclusion, prosperity, and resilience 
June 9:    The power of sustainable collaboration models to create circular food waste products
June 16:  Stories of Radical Resilience
June 23:  Solutions Rooted in Food and Social Innovation (A Summary of Outcomes)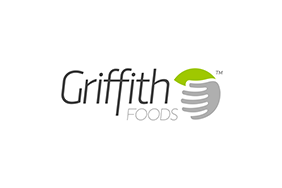 Griffith Foods
Griffith Foods
Griffith Foods is the caring, creative product development partner helping food companies meet the evolving needs of consumers while sustaining the planet. As a family business for more than 100 years, Griffith Foods is known for true, collaborative innovation. Our relationships with farmers, customers and others allow us to create delicious, nutritious foods that are better for people and better for the planet. Our people are united in advancing our purpose: "We blend care and creativity to nourish the world." For more, visit www.griffithfoods.com.
More from Griffith Foods