Published 05-12-21
Submitted by Qualcomm Inc.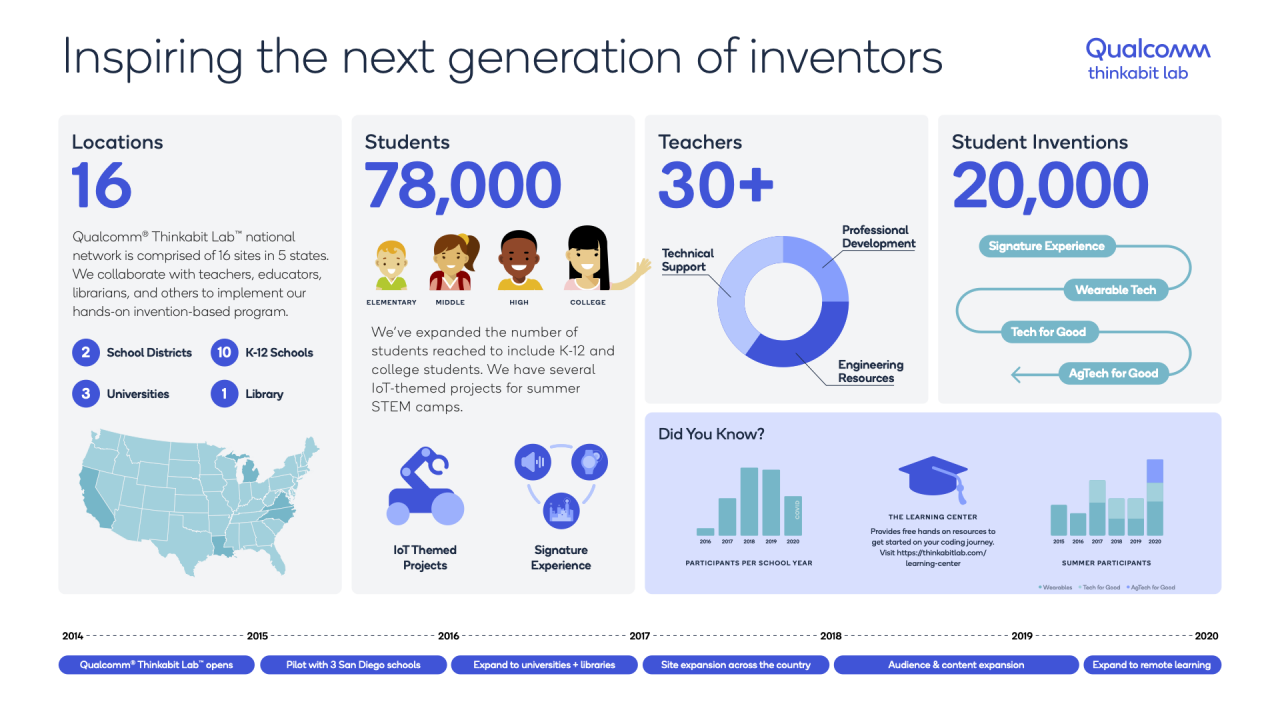 Inspiring students to become the next generation of inventors.
The Qualcomm® Thinkabit Lab™ program aims show students from all cultural and socioeconomic backgrounds that they can be part of inventing the wireless world of the future. The program is recognized nationally and internationally as a model for exposing students to STEM (science, technology, engineering, math) concepts and careers while developing the critical skills necessary for a strong workforce.
Inside the Thinkabit Lab, students engage in fun and unique, hands-on engineering projects.
During its operation, the original Thinkabit Lab, located at our headquarters in San Diego, California, provided more than 14,000 middle school students in San Diego county with an up-close look at Qualcomm through the Thinkabit Lab Signature Experience, which has two engaging components. During the Qualcomm® World of Work, students learn the history of Qualcomm, explore their unique talents, and discover engineering and non-engineering careers available at tech companies. In the hands-on engineering activities, students learn skills such as circuitry, coding, and troubleshooting, culminating in a collaborative project where students create an inspired Internet of Things (IoT) invention. The journey to inventing today and tomorrow's wireless world begins here!
Since 2014, we have expanded our programs to give students an ever deeper look into the incredible world of invention that goes beyond the typical Signature Experience. All programs culminate with students using their engineering and technology skills to create an automated, IoT inspired invention:
Wearable Tech: Students explore their strengths, interests and values while learning to code LED lights and Servo motors and apply these skills to create an automated wearable.
Tech for Good: Students learn to use Bluetooth technology and take inspiration from Qualcomm® Wireless Reach™ initiatives to invent a solution to a real-world problem.
AgTech for Good: Students draw on their experience in agricultural communities and utilize IoT-based technology to develop innovative solutions to local problems.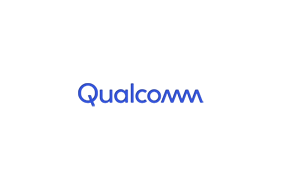 Qualcomm Inc.