Published 05-12-21
Submitted by Principal Financial Group, Inc.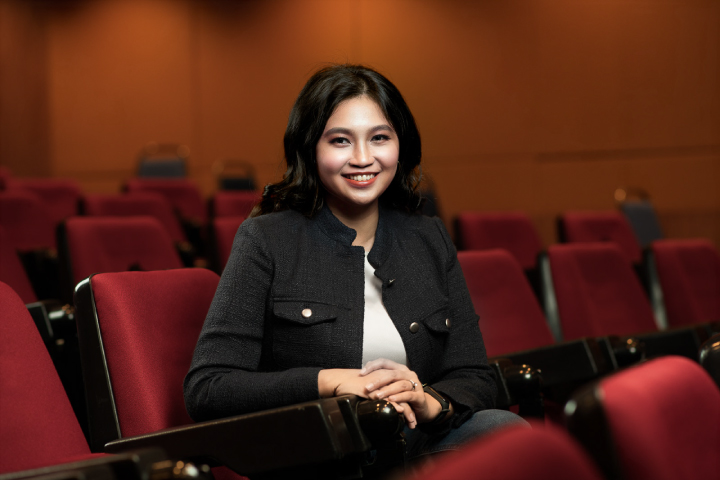 In just three short years at Principal®, Adilla Arantika quickly distinguished herself as a leader not just in Southeast Asian and Indian markets, but organization wide. But her quick advancement from business development manager in 2018 to business innovation manager today hasn't just been about hard work and deft analytical skills. She's respected for being caring as much as she is for being direct and analytical, leading one mentor and supervisor to observe, "Many leaders are hard-charging and ambitious, but it's rare to find a nurturing leader."
Adilla's determination and aspirations didn't develop overnight. They're the result of the challenges she faced during her growing-up years in Indonesia, and those lessons guide her every day, at work and at home. "Every night before I go to sleep," Adilla says, "I like to think that my work at Principal that day will help families across Asia afford better access to education and secure a brighter future."
A widening world view
Adilla was born in Palembang, a small city in Indonesia, in a family of limited means. Her hard-working parents, both from small towns, later moved the family to Sumatra and became entrepreneurs, operating retail kiosks and selling plastic bags to ensure their three kids could study and forge a path to a better life.
The humble upbringing narrowed her world view—at first.
Her aunts and uncles were small-business owners trying to make ends meet. Only one family member had gone to college. The top job Adilla could dream of was manager at a retail bank. "Our dreams were limited to what we knew," she says.
Adilla's father stressed the importance of integrity, even when the kids were small. He kept a drawer full of cash unlocked at all times. The kids took their daily allowance from it, unsupervised, and helped their father count money.  
"That taught us to always be honest, even and especially when nobody is watching," Adilla says.  
Loss, and the support of a second family
When Adilla was 9, her father became ill with kidney disease; he died after a year of dialysis. His kiosk business in disarray, Adilla's mother turned to a string of jobs to support three young children alone. Money was tight, and when Adilla was 13, her family suffered another shock: Her younger sister was disagnosed with cancer. Treatment would eventually require an amputation.
All of that meant that Adilla's dreams weren't just about her own future, but about how she could cement her family's well-being. After a battery of entry exams, she entered an accelerated junior-high program, enabling early entry to high school.
There, she won prestigious academic trophies and earned good grades, though the family still struggled financially. Her mother forced her to march into the headmaster's office and demand a scholarship, using her school awards as leverage. The headmaster obliged, and Adilla earned a full ride, graduating at 16.
Suddenly, her grades and hard work meant that college was in reach. She beat out 9,000 other applicants to became one of two Indonesian students for a scholarship to the University of Malaya, into a program sponsored by a joint-venture partner of Principal®, CIMB Group in SE Asia. This scholarship came with a three-year work placement after graduation.
That scholarship meant that Adilla would, as a teen and alone, move thousands of miles away from home to Kuala Lumpur, Malaysia.
"I cried many times those first few months," Adilla says. "But my mother told me home is not that far away, and it's always going be there."  
Life eventually became easier, and Adilla stayed mindful of being a role model for her younger sister and brother. And her dorm strangers eventually became more than roommates. "[They] … treated me like a little sister and really became my second family," she says.
That second family would serve as a source of strength when Adilla discovered her sister, now 10, faced a return of her cancer. When her mother called to tell her that her sister had died, those roommates pooled their money for Adilla to fly home for the funeral. 
A fearless path
Her family continues to inspire her, and she paid it forward by paying for her brother's college education.
"My story is less about me being fearless and more about my mother and sister," she says. "I'm always looking up to them. A lot of the biggest decisions in life come with a decent amount of fear. But keeping in mind that there's something better on the other side, once I make that jump, gives me courage to just do it."
Her daily life is centered not just on work, her husband, in-laws, and a menagerie of six dogs, but also on empowering others. She launched Sinau Purwokerto, a free workshop teaching English to underprivileged children in her mother's small Indonesian village in Banyumas.  
"As a young woman in a male-dominated world, I missed many opportunities by not raising my hand to speak—because I thought I wasn't good enough," Adilla says. "That comes from self-doubt. These days, I dare myself to just roll the dice. If I have to face rejection, it shouldn't come from me."
Her work with young people also reminds her of the path she was lucky enough not to take. "In relation to where I am now, the distance between those two points is huge. That's amazing to me. Really, bravery is just people being pushed into situations where they have to do something. Acting despite fear, not in absence of it, is being fearless."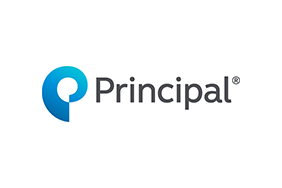 Principal Financial Group, Inc.
Principal Financial Group, Inc.
Principal Financial Group® (Nasdaq: PFG) is a global financial company with 18,500 employees1 passionate about improving the wealth and well-being of people and businesses. In business for more than 140 years, we're helping more than 51 million customers1 plan, protect, invest, and retire, while working to support the communities where we do business, and build a diverse, inclusive workforce. Principal® is proud to be recognized as one of America's 100 Most Sustainable Companies2, a member of the Bloomberg Gender Equality Index, and a Top 10 "Best Places to Work in Money Management3." Learn more about Principal and our commitment to building a better future at principal.com.
More from Principal Financial Group, Inc.