Published 05-07-21
Submitted by Qualcomm Inc.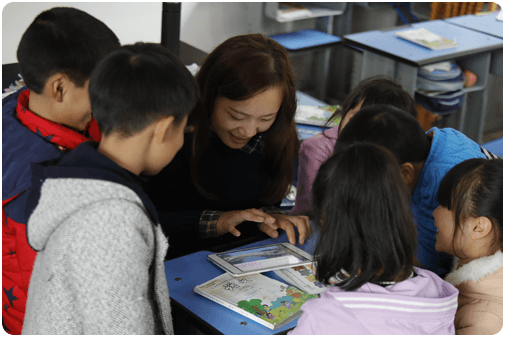 Teachers and educators are on the front line of sparking students' interest in STEM and inspiring them to be the next generation of innovators. We collaborate with diverse organizations to create STEM giving programs that provide teachers and educators with the support, skills, knowledge, and tools they need to effectively engage their students in the world of STEM education.
"Train the trainers" workshops, a collaboration with Adream Foundation.
In China, we collaborate with the Shanghai Adream Charitable Foundation to organize STEM curriculum trainings for education professionals. These "Train the trainers" workshops teach teachers and educators from across China how to implement STEM curriculum and activities in schools and community centers. More than 5,000 students have benefited from this project. By the end of 2020, around 187 schools and 10 community centers have implemented "STEM & Maker" curriculum, benefitting around 40,000 students aged from 10 to 15.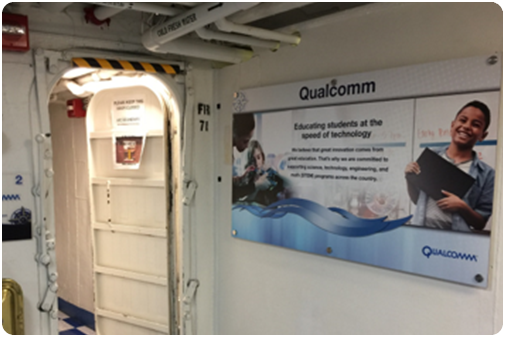 Providing online STEM engagement tools for teachers with the USS Midway
When schools closed in response to the COVID-19 pandemic, the USS Midway Museum's STEM education in-person field trips for students and teachers came to an abrupt halt. A long-time partner to the Midway, Qualcomm sponsored the transition of the Midway's STEM education onboard field trip curriculum to a virtual platform for the 2020-2021 school year. To ensure educators and students from all backgrounds could access and utilize the curriculum, Qualcomm created the Qualcomm Scholarship Fund to underwrite participation costs for the first 250 school groups that register for the new virtual STEM education experiences.
Midway completed three virtual, distance-learning versions of its extremely popular onboard STEM curriculum for elementary and middle school students for synchronous and asynchronous learning. A fourth program is in development and expected to be completed by Q1 2021. More than 2,000 students attended the virtual STEM programs which included a live tour of the Midway by the end of 2020.
Midway produced on online experience for children based on its Junior Pilot Program. The experience is branded "presented by Qualcomm." This engaging, interactive quiz application let kids answer questions to determine what kind of pilot they would be, the kind of aircraft they would fly, and even assigned a coveted "call sign." Underwrote support to digitize Midway Education's STEAM student audio tour making this program and content available virtually to students anywhere.
Learn more about Qualcomm's STEM community partnerships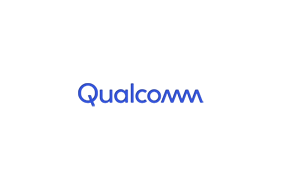 Qualcomm Inc.