Published 04-30-21
Submitted by Qualcomm Inc.

Using electricity more efficiently helps us minimize our carbon footprint while avoiding millions of dollars in costs. Energy-efficient lighting, heating and cooling systems, data centers, and information technology (IT) equipment all help lighten our load. We power our facilities with modest amounts of renewable energy. When feasible, we build new buildings according to the U.S. Green Building Council's Leadership in Energy and Environmental Design (LEED) methodology. These highly sustainable buildings have minimal impact on site and location, incorporate highly efficient water and energy fixtures, utilize no or low VOC products, and maximize use of recycled water and recyclable/recycled materials, whenever possible. By sourcing, designing, and building with sustainable products, we minimize waste and water usage, improve indoor air quality, and help reduce GHG emissions.
Cutting waste from operations.
Qualcomm depends on a robust IT infrastructure for all aspects of our daily operations. We take steps to minimize energy consumption and waste in our IT system, keeping costs and environmental considerations in mind. Simple measures like powering down printers, connecting through wireless backhaul, and deploying modular and performance optimized data centers have made a big difference. Our kitchens and cafes have active recycling and food composting programs which help reduce waste to landfills. We also engage employees by conducting regular on-site events for personal e-waste collection and recycling.
Making every drop count.
As water sources around the world become increasingly stressed, we've become acutely aware of the need to treat water as the precious resource it is. Assessing our water footprint and conserving water are priorities, particularly in California, the home of our headquarters and a state perennially challenged by water scarcity. In our facilities, we make our greatest gains in water conservation by using reclaimed water instead of potable water for irrigation and our cooling plant systems, whenever possible.
Promoting water conservation and transparency in our supply chain.
As a member of the Responsible Business Alliance (RBA), we expect our manufacturing suppliers to reduce wasted water and to treat wastewater to regulatory standards prior to discharge or disposal. Because semiconductor processing is water intensive, we work closely with the suppliers that make our integrated-circuit products to promote efficient water use. We ask our key semiconductor manufacturing suppliers to report their water use via the CDP water disclosure survey or the RBA Environmental Reporting Initiative.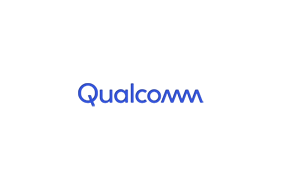 Qualcomm Inc.