Published 04-29-21
Submitted by Qualcomm Inc.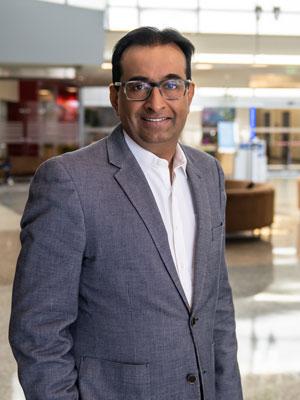 As the Internet of Things proliferates, the deployment of smart cities and spaces is more exciting than ever. We recently sat down with Sanjeet Pandit, who leads Qualcomm Technologies' smart cities initiatives and ecosystem through the Qualcomm Smart Cities Accelerator Program.
As the global head of Smart Cities at Qualcomm Technologies, what has been the most exciting recent achievement of the Qualcomm Smart Cities Accelerator Program?
It's been incredible to see the Qualcomm Smart Cities Accelerator Program grow to more than 300 global ecosystem members across multiple domains since its 2019 launch.
What we imagined would take five years to implement, has rapidly grown in months due to the needs of our world today. Technology has been a catalyst in helping our global communities meet the needs of our current environment and "new normal." We have been able to support the deployment of end-to-end solutions across vital sectors, including use cases across education, healthcare, and logistics.
The implementation of these use cases through the Qualcomm IoT Services Suite was made possible through our ecosystem members. For example, collaborating with OneScreen and HoverCam has enabled smart classrooms and hybrid learning settings for school districts across the U.S., and ecosystem members LucidAct, Ceiba, and VeeMed are helping us provide direct access for remote patient monitoring and Tele ICU capabilities in healthcare.  
Why did Qualcomm Technologies decide to create the Qualcomm Smart Cities Accelerator Program and what are you addressing through this implementation?
The Qualcomm Smart Cities Accelerator Program was implemented to address the IoT industry's immense fragmentation, which makes it challenging for people, organizations, and cities to find efficient ways locate and implement the best end-to-end IoT solutions specific to their needs. To achieve this, the program connects businesses to entities looking to use technology to enable intelligent, connected solutions that maximize safety and productivity across sectors including healthcare, education, manufacturing, and more. 
As IoT offers hope for a more "normal" future with cities and organizations planning to leverage connected technologies to comply with social distancing and health screening measures, it's more important than ever to address IoT fragmentation.
How is the Qualcomm Smart Cities Accelerator Program helping meet the needs of our current environment?
A great example addressing today's health and safety needs includes a collaboration with ecosystem member OneScreen on their GoSafe platform. OneScreen GoSafe is designed to detect face masks and elevated temperatures as people enter offices, schools, buildings, hospitals, and public spaces. It securely scans for temperature, masks, ID cards, and other factors using on-device AI and real-time assistance over video.
GoSafe is powered by the Qualcomm Technologies system-on-chip (SoC), built on our octa-core processor with the Qualcomm AI Engine for high-performance edge computing, AI/machine learning, connectivity, and security. GoSafe is a timely application of technology that can alert people from entering a building if they have an elevated temperature or if they're not wearing a mask. It can quickly measure temperature, perform facial recognition, and read an ID card. Then, based on the results of the scan, the device can notify a human monitor or automatically grant/deny access when connected to a building security system.
In December 2020 you announced the Qualcomm IoT Services Suite and five verticals across Smart Cities and Spaces, Education, Healthcare, Logistics, and Construction. What is being addressed and how is this different from previous smart cities solutions?
The Qualcomm IoT Services Suite is engineered to deliver a comprehensive, end-to-end solution for plug-and-play deployment, from silicon to modules to devices to software and platform integration. When companies and municipalities utilize the Qualcomm IoT Services Suite and other solutions offered by members of the Qualcomm Smart Cities Accelerator Program, they can bypass common fragmentation challenges – making it easier, quicker, and more cost-effective to manage and deploy smart connected spaces. 
An example of this is ecosystem member Infinite Computer Solutions, which provides support for the Qualcomm IoT Services Suite platform layer with its Zyter SmartSpaces Platform. This platform seamlessly integrates Qualcomm Technologies chipset-enabled subsystems to support middleware, data operations, cloud services, enhanced security, user experience, analytics, collective intelligence, and artificial intelligence (AI). Commercial device enablement is then achieved through pre-integration and pre-certification on the platform.
The global pandemic raised the conversation of patient care access to center stage and, as a result, redefined healthcare delivery. For example, remote patient monitoring has made it possible for senior citizens to avoid going to, and having to stand in line at a doctor's office. Instead, they can get medication and a consultation from the comfort of their own homes. This means senior citizens can conveniently access quality medical care and patient monitoring, while minimizing exposure to potential health risks and reducing the carbon footprint of unnecessary travel.
The pandemic put a halt on traditional classroom education, and quickly brought attention to the effects of the digital divide. However, remote learning rose to the challenge soon after – making it possible to deliver quality education to students around the world. We're working with partners like OneScreen and Hovercam to offer interactive whiteboards and digital podiums designed for live collaboration, where teachers can work with students in the classroom and in a virtual environment – allowing all students  the ability to easily annotate on the same whiteboard. To address the digital divide, cities can implement private 5G networks and IoT technologies to help bring connectivity to all parts of the city, while helping support costs through offering different revenue generating services.   
Can you characterize what a smart space looks like?
To exemplify IoT as a Service (IoTaaS) and bring to life a tangible proof point of the Qualcomm IoT Services Suite, we transformed a portion of our San Diego campus into a real-life use case of commercially available, end-to-end solutions.
The Qualcomm Smart Campus replicates a city environment featuring a 5G network and a variety of intelligent capabilities, including smart parking, lighting, transportation, logistics, trash cans, and edge-AI cameras for security. We've also deployed an intuitive user app for visitors, as well as a command and control center that serves as the "nerve center" of the campus. The command center provides complete operational visibility across entire networks of connected sensors and IoT devices in real time – all viewable from a comprehensive dashboard. The goal is to help visitors reimagine and replicate the solutions across multiple industries to address the challenges and needs for particular spaces and communities.
Are you seeing a resurgence of interest in the smart city movement, specifically in the U.S.?
I would not frame it as a smart city movement, but rather a resurgence of specific IoT verticals that have gained momentum and traction over the past year. For example, we recently announced the Qualcomm IoT Services Suite, which focuses on key verticals that we've seen a resurgence of interest in – such as education, healthcare, and logistics. Many cities are realizing that they experienced a gap between money used to repair roads versus implementing new technologies – now they're looking for ways to deploy smart technologies that can meet multiple needs. We are seeing accelerated adoption as cities seek improved solutions across multiple verticals.
What cities are great examples of smart cities actively deploying these technologies and rollouts?
Working closely with our Smart Cities Accelerator Program ecosystem partner, IGNITE CITIES, we've seen New Orleans, Miami, Honolulu, and other cities embrace opportunities such as moving toward private LTE CBRS networks. These cities were attracted to this technology because they are looking to identify ways to generate revenue by selling their own ISP services to businesses or even offer unique services for tourism. 
Each city is different so I do not believe that you can implement universal practices from city to city. However, with each deployment you can take bits and pieces that match the needs of each city and circumstance. What works in Singapore might not work in NYC and vice versa.
Some great examples of successful smart cities are in Singapore and Taiwan because they set the stage and benchmark for citizen engagement, and the underlying infrastructure is robust. The municipalities' engagement with their citizens is strong and how they leverage and use technology is the best I've seen implemented among a large population. 
In terms of technology adoption, the smaller the size and the more controlled the environment, the easier it is for implementation. A good example of this is our own Qualcomm Smart Campus, which features our latest technology, but only serves a population of around 30,000.
This replication of a smart city and the deployment of so many verticals in a short amount of time is due to the small population and controlled environment.
What verticals can we anticipate in the future and what will the Qualcomm IoT Services Suite continue to enable?
We are closely monitoring what the cities, our ecosystem partners, and customers are telling us. Their input is invaluable, as it helps define and shape the solutions we support. We have plans to bring many more services under our Qualcomm IoT Services Suite, including 5G applications. The use cases are virtually endless, and we are just scratching the surface of how this is going to transform businesses and cities.
Hear more from Sanjeet Pandit on the Qualcomm Smart Cities Accelerator Program
Learn more about Qualcomm and smart cities​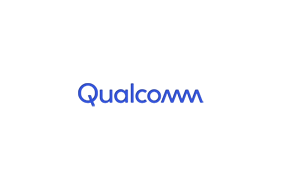 Qualcomm Inc.