Published 04-28-21
Submitted by International Paper Company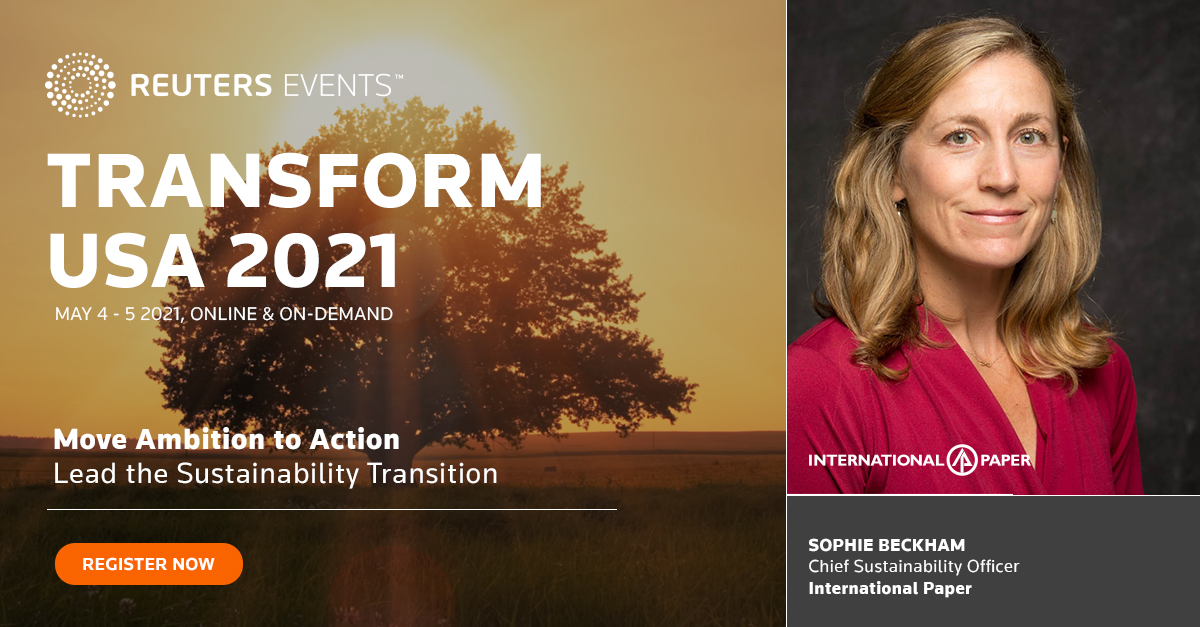 Sustainability is no longer at the fringes of business strategy. It is intrinsic to any successful business' future. We know what we need to do, and why, the question now is 'how'.
We're proud to be an associate sponsor of Reuters Events Sustainable Business' Transform USA 2021, taking place May 4-5, which provides the forum for leaders to come together and share how they are delivering the sustainability transition.
On May 5, our Chief Sustainability Officer Sophie Beckham is joining Garry Cooper, CEO, Rheaply and Halide Alagöz, Chief Product and Sustainability Officer, Ralph Lauren to discuss how to gauge the positive effects of circularity on the climate during Reuters Events Sustainable Business' Transform USA 2021.
Mark your calendars and join us for the event! Register for free at https://bit.ly/3uXrB7Y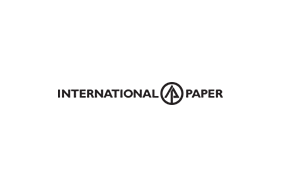 International Paper Company
International Paper Company
About International Paper
International Paper (NYSE: IP) is a leading global supplier of renewable fiber-based products. We produce corrugated packaging products that protect and promote goods, and enable worldwide commerce, and pulp for diapers, tissue and other personal care products that promote health and wellness. Headquartered in Memphis, Tenn., we employ approximately 38,000 colleagues globally. We serve customers worldwide, with manufacturing operations in North America, Latin America, North Africa and Europe. Net sales for 2021 were $19.4 billion. Additional information can be found by visiting InternationalPaper.com.
About International Paper - EMEA
In Europe, Middle East & Africa (EMEA), International Paper focuses on the production and marketing of fiber-based packaging and pulp, employing approximately 4,200 people. As a leading supplier of high-quality corrugated containers for a multitude of applications, we serve customers throughout the region from our network of two recycled containerboard mills and 23 box plants in France, Italy, Morocco, Portugal and Spain. Pulp production is centered in Gdansk, Poland. Other products available from International Paper in the region include Kraft linerboard and recycled containerboard, as well as pulp.
More from International Paper Company