Published 04-28-21
Submitted by Fifth Third Bancorp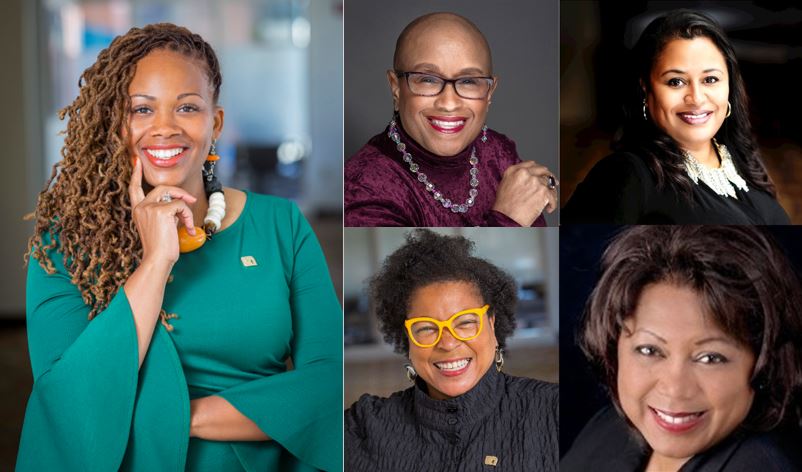 As part of Fifth Third Bank's commitment to supplier diversity, its executives collaborate with several organizations that focus on enhancing the capacity, expertise and business acumen of diverse suppliers.  
One of the organizations the Bank collaborates with is the Women's Business Enterprise National Council, commonly known as WBENC, and its regional partner organizations. Among those is the Women's Business Enterprise Council Ohio River Valley (WBEC ORV) and its Business Development Program. The Bank recently wrapped up its first year as corporate partner on this seven-month program, which developed female entrepreneurs, challenged business owners to explore new leadership concepts that create jobs and focused on long-term economic growth opportunities that also benefit communities. The highly selective program was guided by certified program directors Kauffman FastTrac Growth Venture Program, and Fifth Third offered the expertise of subject matter experts. Benefits included leadership training activities, problem solving sessions, networking and creating a plan for leveraging WBENC certification.
Marsha Thornton, vice president and director of supplier diversity at Fifth Third Bank, said that this comprehensive growth initiative shows the Bank's dedication to providing opportunities to business owners. "We are intentional about taking an integrated and thoughtful approach to supporting diverse suppliers, while also assisting them in building sustainable and scalable businesses."
Sheila A. Mixon, executive director of WBEC ORV, said the Business Development Program is designed for those interested in taking their business to the next level. "The objective is to provide participants the opportunity to think differently about business growth and how to work on their business and not in their business."
Calista Smith, president of Cincinnati-based Scale Strategic Solutions, said her experience in the program was valuable. "Many times as a small business owner you are focused on the specific core aspects of what you provide that you don't get a chance to grow in the overall strategic areas of your business. This program connected me to the knowledge and resources to help my company grow," she said. "It was nice being able to connect with subject matter experts, the presenters and the executives at Fifth Third. I would recommend this opportunity to other female CEOs because the conversations that were had and the work that was done were so nuanced and valuable."
The other business owners who participated in the program were:
Lindsey Crabtree, founder and COO, Structured Inc.
Allison Loos, director of business development, Rehab Resources.
Amanda Ratcliff, CEO, ARC Healthcare.
Holly Schaffner, president and CEO, Mrs. Turbo's Cookies.
Candice Rogers, president, Paladin Inc.
As an engaged WBENC corporate partner, Fifth Third encourages its leaders to meet regularly with leaders of WBENC's regional partner organizations. In the fall of 2020, Mixon informed Stephanie Smith, Fifth Third's chief inclusion and diversity officer, and Thornton about a trend that she was noticing: Black women business owners were not signing up to become WBENC-certified as rapidly as they had before the pandemic. The hurdle, Mixon said, was the cost of certification. Considering the economic impact of both the pandemic and the racial equality movement across the country, Fifth Third's Smith offered to fund scholarships to help these women pay for their certification. To help identify candidates, Smith, Thornton and Mixon decided to work with other African-American WBENC leaders across the Bank's 11-state footprint. This innovative thinking underscores the value of having corporate engagement and the power of WBEC ORV, as they build relationships that drive change.
Mixon engaged Phala Mire, president of WBEC South, and Roz Lewis, president of Greater Women's Business Council, in a collaborative effort to identify non-certified WBEs to apply for the scholarship. Together they initiated a program to pay for the WBENC certification fees for Black female business owners whose businesses that had been impacted by the pandemic.
"It was imperative that we create this scholarship to help this specific group of business owners in their quest to become certified," said Smith. "We didn't want finances to be a barrier for their not earning this designation, which is so important to their ability to maximize buying opportunities with organizations that put a premium on national certifications."
WBENC certification provides access to network and procurement opportunities with corporations and government agencies, business growth resources and networking with more than 17,000 WBEs across the country. Thornton and the WBENC regional partner leaders knew that, with a little financial help to get certified, the certification process would help advance these minority-owned businesses. The scholarship program covered North Carolina, South Carolina, Georgia, Kentucky, Ohio, West Virginia and Tennessee. Of nearly 110 applicants, 28 received scholarship dollars. Their application fees will be covered so they can begin the process of becoming WBENC certified.
"We value the contributions and thought leadership of the WBENC RPO leaders who made these opportunities a possibility," said Thornton. "We look forward to continuing to strengthen our partnership with growing, female-owned businesses."
The Bank's WBEC ORV Business Development Program and WBENC certification scholarship are one component of a $2.8 billion Fifth Third commitment to provide $2.2 billion in lending, $500 million in investments, $60 million in financial accessibility and $40 million in philanthropy. The commitment is part of the Accelerating Racial Equality, Equity and Inclusion initiative created by the Bank's Executive Diversity Leadership Council. The commitment focuses on four strategic pillars that directly impact customers and communities with targeted outcomes that enable the Bank to track progress and measure success in strategic investments, access to capital, financial inclusion and education, and social justice and advocacy. To learn more about these efforts, please visit: www.53.com/racialequity.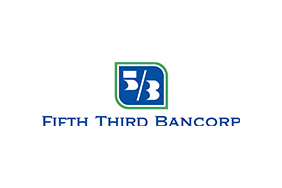 Fifth Third Bancorp
Fifth Third Bancorp
Fifth Third Bancorp is a diversified financial services company headquartered in Cincinnati, Ohio and the indirect parent company of Fifth Third Bank, National Association, a federally chartered institution. As of Dec. 31, 2021, Fifth Third had $211 billion in assets and operated 1,117 full-service banking centers and 2,322 ATMs with Fifth Third branding in Ohio, Kentucky, Indiana, Michigan, Illinois, Florida, Tennessee, West Virginia, Georgia and North Carolina. In total, Fifth Third provides its customers with access to approximately 54,000 fee-free ATMs across the United States. Fifth Third operates four main businesses: Commercial Banking, Branch Banking, Consumer Lending and Wealth & Asset Management. Investor information and press releases can be viewed at www.53.com. Fifth Third's common stock is traded on the Nasdaq® Global Select Market under the symbol "FITB." Fifth Third Bank was established in 1858. Deposit and Credit products are offered by Fifth Third Bank, National Association. Member FDIC.
Fifth Third's Purpose is to improve lives and the well-being of its communities by being the One Bank people most value and trust. The Company believes in doing well by doing good and delivering long-term sustainable value to all its stakeholders. Fifth Third is focused on five environmental, social and governance priorities: keeping the customer at the center, demonstrating its commitment to employees, strengthening its communities, promoting inclusion and diversity, and addressing climate change.
More from Fifth Third Bancorp