Published 04-23-21
Submitted by Fifth Third Bancorp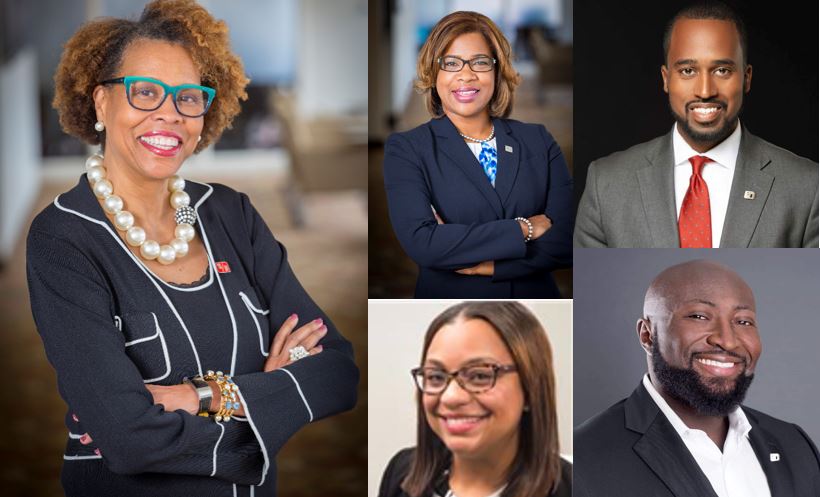 Since 2004, April has been recognized as Celebrate Diversity Month. It's a time to remember, honor and recognize the power within unique cultures and backgrounds.
As part of Fifth Third Bank's journey to accelerating racial equality, equity and inclusion for its employees, customers and communities, the Bank works to support inclusion and diversity in its workforce and among its suppliers through its six bold goals. One of those goals is to ensure that its workforce reflects the communities it serves. Hosetta Coleman, senior vice president and manager of university relations, stresses how important this goal is.
"One of the young men I recruited shared with me that he had never seen a Black man in a tie until an accountant spoke in one of his high school classes. As a result of seeing that, the young man knew being an accountant was possible for him. From that moment, he aspired to achieve a college education and decided to major in accounting," she explained. The young man now works Fifth Third using the analytical skills he gained at Central State University. "That representation is what we must reflect; the inside of the Bank has to mirror the communities we serve," Coleman said.
Central State University is among the historically Black colleges and universities that are part of Fifth Third's HBCU recruitment strategy. Although the Bank already recruited from HBCUs, in 2017, under Coleman's leadership, the Bank launched the new strategy to deepen its relationships with HBCUs and to develop and cultivate students who attend those institutions. To date, the Bank has developed relationships with more than 20 HBCUs through this strategy, and its executives have immersed themselves in providing career coaching, financial education and opportunities to acquaint the students with Fifth Third as their business acumen and professional skills are developed.
Coleman has been an HR professional for over 25 years and has worked at Fifth Third for nearly 16 of them. She has a passion for helping those who are early in their careers, and she understands that recruiting talent from these higher institutions of learning isn't optional but is imperative. For her, this work isn't business as usual — it's personal. Coleman and the majority of her family members who hold college degrees are proud HBCU grads.  
"My father grew up with limited financial resources but worked as a janitor to save enough money to apply for admission and put himself through Tuskegee Institute, now known as Tuskegee University, which led to him becoming an educator. He was able to raise the tide for our entire family because of an HBCU's willingness to accept a marginalized student, offering a financially viable option and allowing him to work toward excellence," she explained. Following in her father's footsteps, Coleman graduated cum laude with a degree in business administration from Tuskegee.
According to the United Negro College Fund, the nation's 106 HBCUs make up just 3% of America's colleges and universities, yet they produce almost 20% of all African American graduates and 25% of African American graduates in the STEM fields – science, technology, engineering and mathematics. Coleman says corporations should support these colleges and universities because they provide an excellent value proposition on a personal and global level.
"The war on talent is a critical component to the world's economy, and it has to be recognized. These schools must be supported by companies to ensure that their sustainability is not at risk to provide options for a pipeline of intellectual capital produced at HBCUs," she said.
Over the last four years, Fifth Third has contributed to HBCUs by establishing scholarships for deserving students, purchasing computers and providing housing funding for students who were impacted by the pandemic, and sponsoring campus events and activities, including career fairs, graduation receptions and academic competitions. In 2020, Coleman led the Bank's effort to join the congressional HBCU Partnership Challenge. The bipartisan initiative strengthens public-private investments in HBCUs to ensure their future sustainability, increase career prospects for their students, and advance diversity and inclusion within all sectors of employment. Coleman said that collaborations such as the Partnership Challenge and the Bank's relationship with the HBCU Business Deans Roundtable gives way for shared best practices and increases areas of impact, which in turn makes for a better experience for the students that are recruited and for the executives that are involved in recruitment efforts.
"It's important for us to have relationships with national partners because we help each other to be better. By ourselves, we're just sailboats, but together we're a fleet." (Coleman is featured on the left side of the photo.)
As part of celebrating diversity, a few of Fifth Third's employees who are also HBCU alumni shared how their university made a difference in their lives.
Annette Barnes, (pictured in the upper left quadrant), a graduate of Wilberforce University, started at Fifth Third more than 25 years ago as a leadership program participant. She's worked in several roles at the Bank and now serves as a vice president and leadership program development manager. "Wilberforce prepared me for the real world by showing me how to have compassion for others even in moments of needing to give tough love. With my campus responsibility as a resident assistant, I learned how to embrace, work with and build trust with people and to see them as unique individuals."

Jewanna Gaither, (pictured in the lower left quadrant), earned her undergraduate degree from Fort Valley State and her graduate degree from Clark Atlanta University. She is the marketing manager for the Bank's Georgia region. "My HBCU professors and counselors genuinely wanted to see me succeed and invested additional time outside of work hours to ensure that I excelled. My HBCUs were instrumental in helping me explore my passions and understanding the role I wanted to play in the world."

Karl Riley II, (pictured in the upper right quadrant), a graduate of Florida Agricultural and Mechanical University, is a small business community lender. "Going to FAMU was one of the best decisions of my life. As a business banker, I have to be organized, professional, knowledgeable and collaborative to help my clients be successful. FAMU's School of Business and Industry provided me with professional development skills, marketing, finance and accounting classes, a knack for excellence with caring and a strong network."

Damien Todd, (pictured in the lower right quadrant), earned his MBA from Tennessee State University and is a credit risk analyst. "Tennessee State University provided me with a strong, higher level business education. It provided me with confidence to excel in a field full of highly intellectual and dynamic individuals that, a majority of the time, do not look like me. All of my classes and experiences at TSU were very diverse and included Africans, Middle Eastern, Asian, Hispanic and white students as well. This led to more creative dialogue and open-minded evaluations, and, as a result, my ability to successfully collaborate with people from different backgrounds, ideologies and thought processes skyrocketed."
What did Coleman's HBCU educational experience teach her? "That I'm valuable, that I matter and that I always have a voice."
Coleman's vision for the Bank's recruitment efforts includes changing paradigms. "I want us to continue to think bigger and broader, to expand our reach and to allow our reputational excellence to speak for itself. I want us to continue to invest in universities that positively impact Hispanic, LGBTQ, female and Black students. That work makes a difference in how we reflect our community both inside and outside of the Bank.
The Bank hosts its inaugural HBCU Leadership Conference May 18-19, a two-day virtual event for high-achieving HBCU freshman and sophomore students who wish to explore careers in investment banking and financial services. The event will feature national speakers and Bank leaders. In addition, it will give attendees the opportunity to network with fellow HBCU students from around the country as well as with participants and graduates of our Leadership Programs. To learn more about the Bank's leadership programs and other careers, please visit: www.53.com/careers.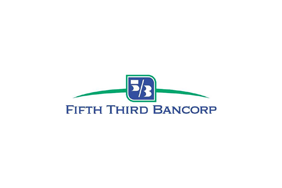 Fifth Third Bancorp