Published 04-16-21
Submitted by International Olympic Committee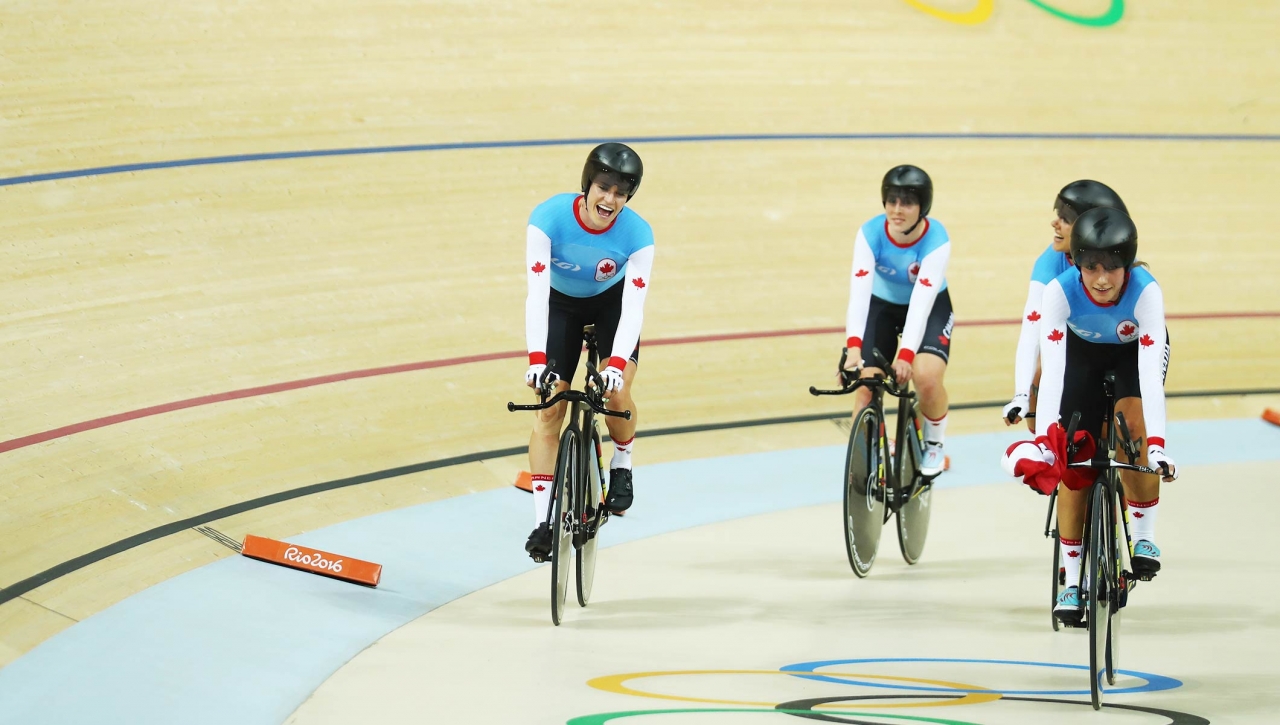 International Olympic Committee news
In the latest interview in our series highlighting the fight for gender equality, Maria Cuba, Senior Diversity and Belonging Business Partner at Worldwide Olympic Partner Airbnb, talks about the company's ongoing initiatives to nurture female talent and enable women to move into senior roles.
Born in Puerto Rico, where she graduated in political science, Cuba is one of Airbnb's earliest employees and the founder of Airbnb Latino Employee Resource Group "Juntos".
Her sensitivity towards diversity and inclusion matters led her to the role of Global Diversity Lead. In 2019, she was promoted to Senior Diversity and Belonging Business Partner for Airbnb's Experiences division. Her brief is to spearhead the drive to build a more diverse and inclusive workplace at the San Francisco-based business.
CAN YOU PLEASE TELL US ABOUT YOUR ROLE AT AIRBNB?
"I support Airbnb internally looking after the composition of our employees, thinking through diversity and belonging strategies. It's been 10 years and I love it. It's rare to stay in a tech company so long, but Airbnb aligns perfectly with my values, and I feel like I have real impact here. When I think about what hosting means to me, it is the connection to people I otherwise would never get to meet, being exposed to other ways of thinking, different cultures, languages and customs."
WHY IS FEMALE EMPOWERMENT IMPORTANT TO AIRBNB?
"Gender equality is hugely significant. All forms of equality are important, but personally gender parity is something I think about a lot as a woman. My experiences allow me to have an empirical view of why gender equality is important. When you look at Airbnb, about 55% of our Hosts are female. When we look at Experiences Hosts particularly, about 51% are female. Since the beginning of the pandemic, our female Hosts have earned about USD 600 million on our platform. A lot of people say, 'Why is it important?' and those numbers are the answer: 23% of these women said that the platform is their primary source of income, so it's vital to support them financially."
WHAT DOES GENDER EQUALITY LOOK LIKE TO YOU IN THE WIDER WORLD?
"It looks like women and people of all gender identities sitting at all the most important tables. This is crucial because it allows other women to relate to their experiences. It is fundamental for women to see other women sharing their knowledge and point of view, and making an impact in the world. When we think about the products that companies are developing, for example, and the policies they are enacting, it's very important that the point of view of women is represented. When we look at governments, it's also important that women see themselves represented. As a little girl, I remember when growing up that there weren't that many women in politics that I could look up to and aspire to be like. In time, we have seen changes, and when Kamala [Harris] was elected as Vice-President of the United States of America, I cried. I remember thinking about my inner child and imagining her saying, 'Is this real?' It happened, we did it. We need more of that, more female role models to look up to."
WHAT INITIATIVES HAVE YOU IMPLEMENTED AT AIRBNB TO PROMOTE GENDER EQUALITY?
"Gender equality is something that is embedded in everything we do. Internally, we keep a close eye on the gender parity at work, where women are represented and in what rooms and at what tables they are present. We hold ourselves accountable to ensure that women are represented across the whole organisation. We have an Employees Resource Group that is called 'Women@'. We develop programming around that and bring in speakers to talk about their experiences. We look across the board to make sure that salaries are equitable when it comes to gender, and that there is no disparity when it comes to distribution. Externally, we partner with organisations to promote economic empowerment for women across the globe. We have people whose job is to make sure, when we look at our platform, that women are represented equally as men, within both the company and the Airbnb community."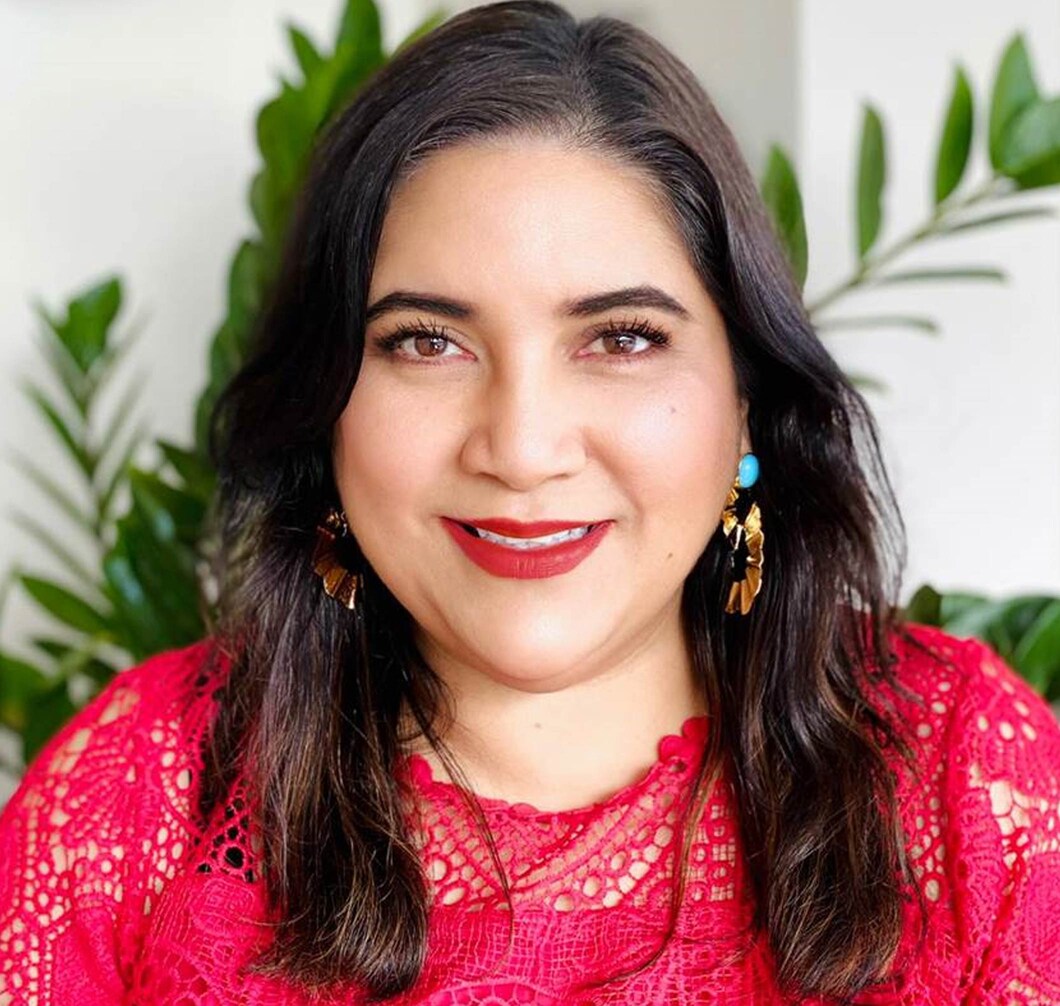 HOW DID AIRBNB MARK THIS YEAR'S INTERNATIONAL WOMEN'S DAY?
"Internally, we celebrated with a series of programming led by 'Women@' consisting of speaker panels where we invited internal and external guests to share their inspiring stories. This year we had the pleasure to host a conversation with professional runner, soccer player, mentor, human rights activist and two-time Olympic gold medallist Caster Semenya. Externally, we kicked off Women History Month, turning the light on the success of our women Hosts and celebrating their entrepreneurial spirit. On International Women's Day, we published a story featuring our top female Olympic and Paralympic athletes who host Online Experiences on Airbnb."
THIS YEAR'S OLYMPIC GAMES HAVE A STRONG FOCUS ON GENDER EQUALITY. HOW SIGNIFICANT IS THAT?
"We talk about gender equality all the time, but talking about it and seeing it are two different things. The Olympic Games have the eyes of the world on them, and having parity shown on such a huge stage is confirmation that equality is important, that we're holding ourselves accountable, that we're not just talking about it, but we're taking action. It allows women to see themselves reflected and to say: 'This could be me, this could be my daughter.' It also allows corporations to look at what the Olympic Games are doing, to look at the representation and really start a process of self-reflection and hold themselves accountable. When you see institutions reflecting gender equality, you realise that this is an issue that touches all of us.
Exposure is so very important. Gender bias is not something that is foreign to sports, and we
often see disparities in the way athletes are portrayed, marketed, talked about and paid. When we see parity at the Olympic Games, it's confirmation that all sports people are equal and should receive the same kind of visibility, the same opportunities. Without that representation, that message just doesn't get across."
THE PRESIDENT OF THE TOKYO 2020 ORGANISING COMMITTEE, JAPAN'S OLYMPICS MINISTER AND THE GOVERNOR OF TOKYO ARE ALL WOMEN. WHAT MESSAGE DOES THAT SEND?
"I am absolutely thrilled that the Governor of Tokyo, Japanese Olympics Minister and now newly appointed President of the Tokyo 2020 Organising Committee are all women. Together, they forge a path for any woman in the world who wants to follow in their footsteps. It's important because they are sitting at the table making decisions, and it allows them to bring the perspectives of women, creating paths for other women to also be in those positions. When you look at companies in the world, I think only eight per cent of CEOs of Fortune 500 companies are female, and that tells the story that we have such a long way to go. When I see women in roles like this, with the Olympic Games being one of the biggest events in the world, I say this shows women belong there at the top. An institution like the IOC is incredibly respected and known, and the impact is exponentially higher because it is a global organisation."
WHAT'S YOUR FAVOURITE OLYMPIC MEMORY?
"When I was in college, it was the 1996 Olympic Games [in Atlanta]. The American gymnast Kerri Strug, who had the whole world looking at her [in the vault], landed her routine even though she injured her ankle. That has stuck with me for my whole life, and I've always thought of her as an incredible role model. I never thought it would be so impactful on my life, but I think about it almost every week despite it happening so many years ago."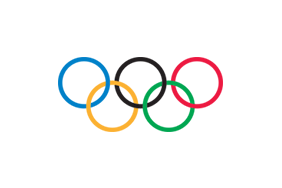 International Olympic Committee
International Olympic Committee
The International Olympic Committee (IOC) is a not-for-profit independent international organisation that is committed to building a better world through sport. It redistributes more than 90 per cent of its income to the wider sporting movement, which means that every day the equivalent of USD 3.4 million goes to help athletes and sports organisations at all levels around the world.
As the leader of the Olympic Movement, the IOC acts as a catalyst for collaboration between all parties of the Olympic family, from the National Olympic Committees (NOCs), the International Sports Federations (IFs), the athletes and the Organising Committees for the Olympic Games (OCOGs) to the Worldwide Olympic Partners, broadcast partners and United Nations (UN) agencies, and shepherds success through a wide range of programmes and projects. On this basis, it ensures the regular celebration of the Olympic Games, supports all affiliated member organisations of the Olympic Movement and strongly encourages, by appropriate means, the promotion of the Olympic values.
More from International Olympic Committee