Published 04-14-21
Submitted by Qualcomm Inc.
Originally published by Qualcomm
Achieving meaningful corporate responsibility requires us to include our suppliers in our efforts. For our fabless semiconductor business, we work closely with the semiconductor foundry and assembly suppliers that manufacture our products. We monitor their processes and materials and continually work to make our products as corporate responsibility as economically and technically feasible. We also work with suppliers to meet our other corporate responsibility expectations, such as respect for human rights, responsible sourcing of minerals, and the conservation of water, energy, and other natural resources.
Qualcomm, as a world leader in wireless communications technologies, has a unique opportunity to help shape supplier sustainability policies. As mobile technologies continue to benefit society in new and often unexpected ways, it is important that companies like ours collaborate with key stakeholders to foster sustainability throughout the supply chain.
Kevin Caffey, Vice President, Quality and Reliability
Protecting the environment.
Each of our direct semiconductor suppliers is required to have an ISO14001-certified environmental management system and are in compliance with this requirement. We work with these suppliers at multiple stages of design and manufacturing to ensure conformance to applicable environmental laws and various environmental initiatives.
On an annual basis, we assess current and future water risks at a global and local level using the World Resources Institute (WRI) Aqueduct™ tool. The combination of the use of this tool with internal company knowledge and guidance from external consultants has helped us better understand physical water risks in our operations, including our supply chain. We intend to continue our risk assessment on an annual basis.
Many of our direct semiconductor suppliers provide us with information about their greenhouse gas emissions and water use. We use this information to help us set benchmarks for future corporate responsibility strategies. Many of these suppliers also have clear goals for reducing their water consumption and greenhouse gas emissions, and we work with them to help achieve their goals.
We've been proactive in removing substances from our products that may harm people or the environment since 1999. Read more about the substances we require our suppliers to avoid using.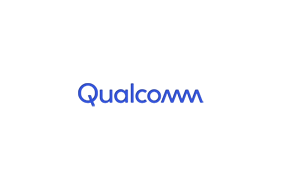 Qualcomm Inc.