Published 03-31-21
Submitted by International Paper Company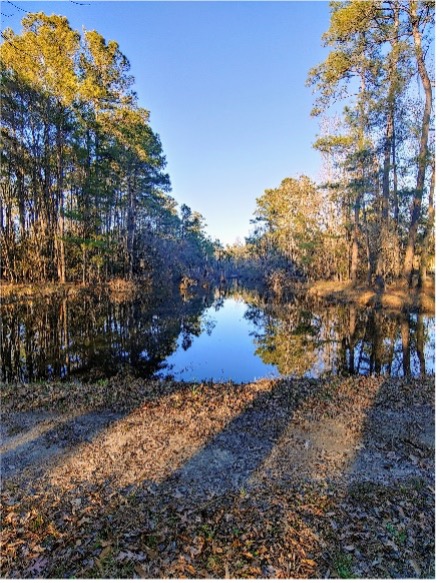 Across the country, family landowners proudly pass their forests on from generation to generation. These landowners are passionate about preserving the land and the wildlife that depend on it, but they don't always know where or how to start. Programs like the Carolinas Working Forest Conservation Collaborative are committed to supporting landowners in their mission to conserve the land and protect wildlife. With the support of the American Forest Foundation, Target, 3M and Procter & Gamble, together, we can help keep forests as forests.
We had a conversation with Albert Shaw, a landowner from Bladen County, North Carolina to discuss why he is committed to responsible forestry. Albert's land has been in his family for 220 years, and he often partners with local colleges to give tours to encourage others to adopt sustainable practices. He also serves as a tree farmer at large on the board of directors for North Carolina Tree Farm Program.
International Paper: What does "responsible forestry" mean? What practices do you implement on your land?
Albert: For me, responsible forestry is being sustainable, which is what I practice on my acreage, Wild Wood Farms. Some tactics we use are large stream borders, controlled burns, wildlife food plots and maintaining diversity within my wood lots. I have 19 wood lots on the farm, and by rotating around the acreage, replanting after the harvest and strategically sectioning lots from cutting, I maintain a diverse habitat. Harvesting timber in a responsible manner only improves the environment – young trees actually sequester more carbon than old ones.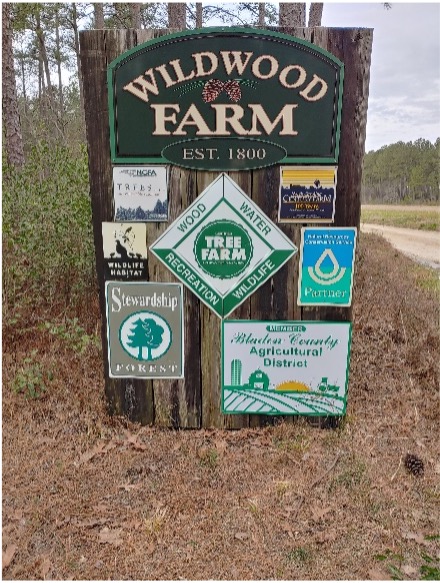 International Paper: Why is responsible forestry important to you?
Albert: This land has been in my family for 220 years. I love nature and by practicing responsible forestry, I enhance the land and produce an environmentally friendly product at the same time. Protecting wildlife is also very important to me, and I have worked with organizations to improve bobwhite habitats, and protect the endangered Ramshorn snail.
International Paper: What role does certification play in responsible forestry? Why did you choose to become certified and how did you go about gaining certifications?
Albert: My forest land has three certifications: FSC® (Forest Stewardship Council®), SFI (Sustainable Forestry Initiative), and ATFS (American Tree Farm System). Both require that you engage in responsible forestry and there are a lot of benefits that come with them.
International Paper: What enabled you to adopt responsible forestry practices?
Albert: I have found that programs like the Carolinas Working Forest Collaborative are very supportive in helping me meet my objectives. Reaching out to organizations and being proactive help me achieve my goal of keeping the forest sustainable and green.
International Paper: What do you wish more people understood about the paper and wood products industry?
Albert: I wish more people understood that the wood and paper products industry supports and promotes sustainable forestry. I think the outreach to private landowners by projects like the Carolinas Working Forest Collaborative is making a difference. Getting the word out there and making sure that landowners understand the benefits of sustainable forestry will protect our forests for generations to come.
Through our Vision 2030, International Paper is working to conserve and restore one million acres of ecologically significant forestland. Our three-year support for the Carolinas Working Forest Conservation Collaborative is an example of how collaborations can drive our commitment to build a better future for people and the planet. Learn more about our other strategic collaborations to manage, conserve and restore forestland at Our Renewable Future.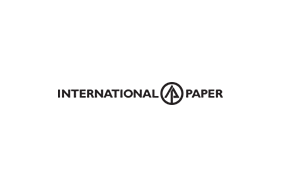 International Paper Company
International Paper Company
About International Paper
International Paper (NYSE: IP) is a leading global supplier of renewable fiber-based products. We produce corrugated packaging products that protect and promote goods, and enable worldwide commerce, and pulp for diapers, tissue and other personal care products that promote health and wellness. Headquartered in Memphis, Tenn., we employ approximately 38,000 colleagues globally. We serve customers worldwide, with manufacturing operations in North America, Latin America, North Africa and Europe. Net sales for 2021 were $19.4 billion. Additional information can be found by visiting InternationalPaper.com.
About International Paper - EMEA
In Europe, Middle East & Africa (EMEA), International Paper focuses on the production and marketing of fiber-based packaging and pulp, employing approximately 4,200 people. As a leading supplier of high-quality corrugated containers for a multitude of applications, we serve customers throughout the region from our network of two recycled containerboard mills and 23 box plants in France, Italy, Morocco, Portugal and Spain. Pulp production is centered in Gdansk, Poland. Other products available from International Paper in the region include Kraft linerboard and recycled containerboard, as well as pulp.
More from International Paper Company