Published 03-30-21
Submitted by Reuters Events Sustainable Business
March 30, 2021 /CSRwire/ - The world is in flux. The ongoing climate emergency and unbridled human activity continues to have a direct, catastrophic impact on the world around us. They are creating the perfect conditions for diseases like COVID-19 to emerge, and accelerated, irreversible climate change. Business is playing a huge role in contributing to this. But also, it can lead the change, and transform the way we live for a better future.

This year's Reuters Events: Transform USA 2021 (May 4-5th) agenda is driving forward the sustainable business conversation, and will be providing the forum for leaders to come together and share how they're executing strategy that builds resilience and delivers the sustainability transition. You can find the full timed agenda here.

Register today for our complimentary learning pass and be part of the change of moving ambition to action

These are some of the unmissable sessions confirmed over the two-day event:
Sustainability Transition: Reimagining the Business for Future Success with CEOs from B Lab, New Belgium Brewing and Ceres. 
Circular Economy: Scaling up Circular Ambitions with CEO from IKEA USA, Founder of Eileen Fisher, and CSOs from Levi Strauss & Co. and AB InBev
Net-Zero Keynote: Developing an Innovative Roadmap to Decarbonization with CEOs from Seventh Generation and Planet FWD, and the President of The Environmental Defense Fund
Register today for complimentary access to the live event

We've run out of time to keep talking about change. Now, we need to hear from those making that change. The moment for change is upon us; it's up to us to grasp the opportunity

We'd also like to thank our event sponsors Schneider Electric, Guidehouse, Silvia Terra, International Paper, and Resonance Global for supporting this year's Transform USA 2021. If you are also interested in having an elevated presence in May, please contact Matt Buckingham at matt.buckingham@thomsonreuters.com

Best regards,
Alexia

Alexia Croft
Global Project Director
Sustainable Business
Reuters Events
Phone: [+44] 20 7536 7356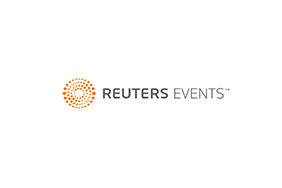 Reuters Events Sustainable Business
Reuters Events Sustainable Business
Reuters Events Sustainable Business has a mission to help businesses around the globe do the right thing by their customers and the world. We believe this is not only how to guarantee a future for all, but makes good business sense. We serve CSR, compliance, risk and governance communities with topical and insightful business intelligence and meeting places.

We provide business intelligence to more than 3,000 multinational companies every year. Our customers are also NGOs, think-tanks, academia, governments and consultancies. We publish the leading responsible business magazine, website, and research reports. Our conferences are widely recognised as the best in the field.
More from Reuters Events Sustainable Business