Published 03-22-21
Submitted by Fifth Third Bancorp

Fifth Third Bank actively promotes inclusion and diversity through nearly 70 regional business resource groups overseen by inclusion councils in each of the Bank's 14 regions. The Bank also offers eight virtual Enterprise Business Resource Groups led by Enterprise committee executives. More than 4,000 employees take part in the in-person regional BRGs.
All of Fifth Third's BRGs are focused on fostering employees, the Bank's reputation, and a work environment and culture that supports engagement and inclusion. BRGs are open to all Fifth Third employees, whether they're members of the group's constituency or allies.
The Women BRGs across the Company have planned a variety of events and activities to celebrate Women's History Month. Here is some of what's in store:
The Cincinnati Women's BRG will host two International Women's Day events in March that will focus on men as allies, women in the workforce, and racial and gender equality.
In Central Ohio, the Women's BRG is sponsoring the Susan G Komen race in May. The group also will spotlight employees who are breast cancer survivors.
The Chicago Women's BRG will hosts a clothing drive through March in support of an organization that provides housing, education and advocacy to end domestic violence. Donations will help victims of domestic violence move on to self-sufficient and independent lives. The BRG also will engage in several professional development activities.
The Kentucky BRG sponsors a Frazier Museum event in March that will highlight five pioneering women: the first woman to row solo across the Atlantic Ocean, the first Black woman to be chief judge of the Kentucky Appeals Court and the first openly lesbian council member in Louisville. 
In North Carolina, the Women's BRG is launching a dual-themed Black History and Women's History months newsletter that will include articles from Black female leaders. Towards the end of March, the group will host a virtual panel discussion featuring female leaders in the region.
Various fireside chats, professional development and financial sessions across Fifth Third's 11-state retail footprint will focus on the power of women leaders.
To learn more about Fifth Third's inclusion and diversity efforts, please visit: www.53.com/diversity.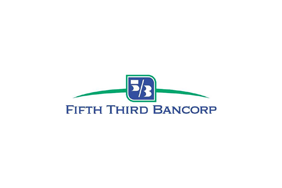 Fifth Third Bancorp