Published 03-15-21
Submitted by Qualcomm Inc.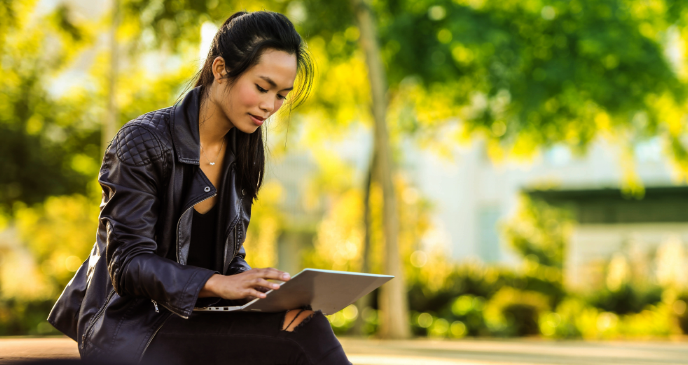 Originally published by Qualcomm
As a company of inventors, including the foundational inventions behind 5G, we know the importance of education and its role in closing the achievement gap for our society and economy. Education is fundamental to improving lives across the globe, and so it's crucial that we all do what we can to inspire and prepare the next generation of inventors who will drive innovation. It's more important now than ever.
This is why education continues to be a long-standing priority for Qualcomm. Over the years, we've actively supported programs and initiatives that directly engage kids in STEM education, help close the digital divide, and provide opportunities to learn and invent. Recently, we had the opportunity to work on another important initiative: the Georgetown Community Scholars Program.
Launched more than 40 years ago, the goal of the program is to promote social justice by enrolling and supporting a more racially and socioeconomically diverse student body. As an alum of Georgetown University, I'm honored that we were able to be a part of this program and help more young people access the kind of enriching higher education I was lucky to experience. The funding provided by Qualcomm directly supported low-income, first-generation college students who were disproportionately impacted by technology gaps. To equip them for distance learning during the Covid-19 pandemic, we provided the students with a variety of connected devices, including laptops, webcams, headphones, and Wi-Fi hotspots.
It's been great to hear about the resulting impact. In a follow-up with a senior student named Leslie, she wrote: "My new laptop was an incredible help during a difficult semester. I was able to take my classes at ease knowing that I had a new, portable device that I could rely on. I'm so grateful for my new device!"
Qualcomm also remains committed to closing the digital divide through efforts designed to increase access to low-cost devices and connectivity. A few months ago, we held a device drive for the local San Diego Community. And when in-person visits to the USS Midway Museum were no longer possible due to COVID, we supported the museum's Distance Learning Program to help them offer virtual experiences and educational resources. And on a national scale, our spectrum strategy and tech policy team have been working on this issue diligently on a policy level since 2007.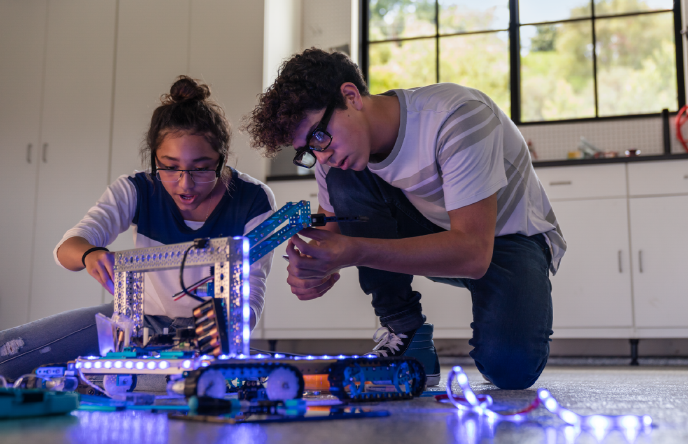 The Qualcomm Wireless Reach Initiative, which has impacted more than 20 million people and is celebrating its 15th anniversary this year, plays a similar role in increasing access to technology and education around the globe. In countries including the United States, China, Japan, Vietnam, Kenya, Spain, and Turkey, we've provided smartphones and tablets to serve as digital textbooks and learning tools in areas where access to education isn't always available. Now, with Mobile PCs powered by the Qualcomm Snapdragon platform, we're expanding our reach to empower students and educators to learn and teach from virtually anywhere.
And beyond supporting education through connectivity and devices, our Qualcomm Thinkabit Lab program and close work with FIRST provide enriching STEM experiences directly to students.
Thinkabit Lab, launched in 2014, allows students across the country to engage in hands-on engineering activities to learn skills such as circuitry, coding, programming, and troubleshooting. Working collaboratively in teams, students solve real-world problems and create IoT-inspired inventions, culminating in a patent presentation. We designed the program to allow students from all cultural and socioeconomic backgrounds — 78,000 and counting — an opportunity to be part of inventing the wireless world of the future. And in Summer 2020 alone, we increased K-12 student participation by over 300% using a remote learning environment.
FIRST, is the world's leading youth-serving nonprofit advancing STEM Education, and is proven to educate and inspire — in fact, FIRST students are three times more likely to show an increase in STEM interest than comparison group students. Positive impacts are also evident for all FIRST students regardless of race, gender, income, or community type. Last season, more than 679,000 students participated worldwide, with over 77,000 of them using platforms enabled by Snapdragon to power their robotic creations.
These efforts to support education and close both the digital divide and achievement gap are at Qualcomm's core. Our team is made up of researchers, problem solvers, and inventors. Education is a huge part of how we all got here, and we're proud to help deliver opportunities to others and enrich lives around the world.
While lack of broadband internet access left many low-income families at a disadvantage during this past year of distance learning, we know 5G, combined with federal programs and discounted plans and devices, can play a critical role in closing the gap. For a significant number of families, this digital divide will remain a reality long after the pandemic, so it's vital that we work to ensure the availability of both 5G and these programs well into the future.
When we say Qualcomm strives to help the world connect, compute, and communicate, we don't only mean through technical breakthroughs. We dedicate our company to these programs because it's just as important as the devices and experiences we invent themselves. By sharing opportunities and resources, we can enrich lives.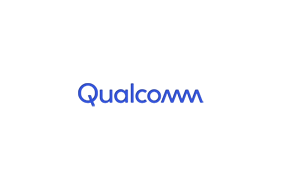 Qualcomm Inc.