Published 03-17-21
Submitted by Reuters Events Sustainable Business
March 17, 2021 /CSRwire/ - 2021 is set to be a critical year in our space with the UN's CBD COP 15 and COP26 creating two landmark dates. The challenge with meeting the Net Zero target is it relies on investments and innovations not seen in a number of decades. 2020 showed it is possible to decrease emissions but shutting down economies isn't the answer.

Reuters Events has put together a Delivering Net Zero Week (29th March – 2nd April), with global leaders sharing insights on how companies and governments can collaborate to find the sources and tech needed to reach zero carbon footprint.

See the whole week agenda and speakers here

Agenda Dedicated to Delivering Net Zero Goals:
29th March – 2PM BST: Reporting Net Zero Achievements: Understanding your key stakeholders' priorities: Hear how companies and policy makers can collaborate to really achieve net zero targets.
30th March – 2 PM BST: Scope 3 Emissions: Empowering Suppliers to Deliver a Net-Zero Business: Join senior business leaders to hear and share new ideas as to how a company can decarbonise their supply chain, in line with a Net-Zero ambition
31st March – 2 PM BST: Creating a Resilient Net Zero Strategy for 2021 and Beyond: Hear how innovative companies are embedding risk and resilience in their net zero strategy and looking to lead the sustainable transition.
1st April – 2 PM BST: The Decarbonisation Pathway - Invite Only Webinar: Hear practical strategies on how to execute Science-Based Targets to transform the entire organisation in-line with the vision for decarbonisation
See the whole week agenda and register here

Best Regards,
Ana

Ana Uzcanga
Project Director
Sustainable Business
Reuters Events
Telephone: [+44] (0) 207 375 7213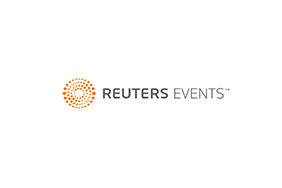 Reuters Events Sustainable Business
Reuters Events Sustainable Business
Reuters Events Sustainable Business has a mission to help businesses around the globe do the right thing by their customers and the world. We believe this is not only how to guarantee a future for all, but makes good business sense. We serve CSR, compliance, risk and governance communities with topical and insightful business intelligence and meeting places.

We provide business intelligence to more than 3,000 multinational companies every year. Our customers are also NGOs, think-tanks, academia, governments and consultancies. We publish the leading responsible business magazine, website, and research reports. Our conferences are widely recognised as the best in the field.
More from Reuters Events Sustainable Business