Published 03-11-21
Submitted by Qualcomm Inc.

March 11, 2021 /CSRwire/ - Qualcomm is proud to announce that we were recognized by The Climate Registry as Climate Registered™ Platinum. The Climate Registry is a nonprofit organization that is governed by U.S. states and operates the Carbon Footprint Registry, which is North America's largest voluntary registry for greenhouse gas (GHG) emissions. Qualcomm earned this recognition by publicly reporting a third-party verified GHG emissions inventory for our operations. This data will enable us to continue to track and credibly report our climate initiatives and GHG reductions over time.
To better address the climate-related risks and opportunities across the Company, Qualcomm recently conducted our  first climate scenario analysis in 2020 and have included Task Force on Climate-related Financial Disclosures (TCFD) and Sustainability Accounting Standards Board (SASB) indices in our 2020 Corporate Responsibility report. We also recently launched an ambitious 2025 goal to reduce absolute Scope 1 and Scope 2 Greenhouse Gas (GHG) emissions by 30 percent from its global operations compared to a 2014 baseline.
"Organizations that become Climate Registered™ are the leaders in a growing movement to address climate change by managing and reducing emissions at the subnational level," said Amy Holm, Executive Director of The Climate Registry. "We have just over a decade to take action that will ensure we avoid the worst effects of climate change. This kind of leadership is needed now more than ever."
About The Climate Registry
The Climate Registry is a non-profit organization governed by U.S. states and Canadian provinces and territories. The Climate Registry designs and operates voluntary and compliance GHG reporting programs globally, and assists organizations in measuring, reporting and verifying (MRV) the carbon in their operations in order to manage and reduce it. TCR also builds GHG MRV capacity in sub-national and national governments, and spearheads innovative projects such as the Water-Energy Nexus Registry. Find out more at www.theclimateregistry.org
About Qualcomm
Qualcomm is the world's leading wireless technology innovator and the driving force behind the development, launch, and expansion of 5G.  When we connected the phone to the internet, the mobile revolution was born. Today, our foundational technologies enable the mobile ecosystem and are found in every 3G, 4G and 5G smartphone. We bring the benefits of mobile to new industries, including automotive, the internet of things, and computing, and are leading the way to a world where everything and everyone can communicate and interact seamlessly.
Qualcomm Incorporated includes our licensing business, QTL, and the vast majority of our patent portfolio. Qualcomm Technologies, Inc., a subsidiary of Qualcomm Incorporated, operates, along with its subsidiaries, substantially all of our engineering, research and development functions, and substantially all of our products and services businesses, including our QCT semiconductor business.
Find out more at www.qualcomm.com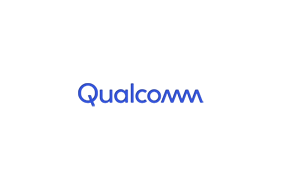 Qualcomm Inc.