Published 03-04-21
Submitted by Qualcomm Inc.
Employees take career breaks for a variety of reasons — to travel the world, try entrepreneurship, stay home with kids, or care for family members — to name a few. However, when employees return to the workplace, they may feel hesitant toward the inevitable challenges ahead.
An idea that first emerged in 2017 from Director of Engineering at Qualcomm Technologies, Inc. Rashmi Tripathi has finally come to fruition. Wireless Research and Development (WRD), in partnership with Qualcomm's Global Inclusion and Diversity (GID) and Talent Acquisition (TA) teams, officially launched a Returnship pilot program. Rashmi crafted the program, the first of its kind at Qualcomm, to help people re-entering the workforce gain relevant professional experience, build upon their skill sets, and feel welcome and excited about returning to work.
Funded by WRD — and championed by engineering leaders like Radha Padmanaban and Neil Carlson, both senior directors of engineering at Qualcomm Technologies — the pilot runs for 18 weeks and returnees are assigned a mentor and buddy to provide career guidance and support. The program allows us to expand our talent pipelines and drive diversity of thought and life experiences. The initial pilot was comprised of two returnees.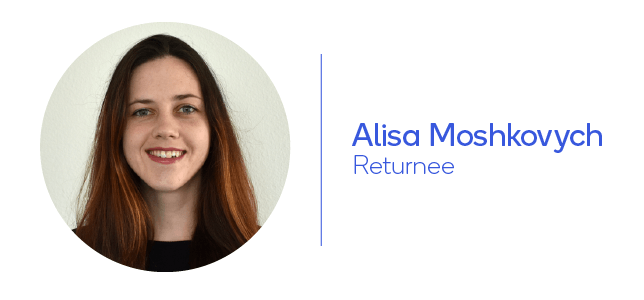 Alisa Moshkovych has a master's degree in electronic engineering, and she worked in the Netherlands and Ukraine before getting married and moving to the U.S. While waiting for work authorization, she had a child and focused on parenting.
Although she was eager to get back to her career, she had a few concerns.
"I believe that in tech, you need to learn a lot to stay at the same level, so making progress in your skills requires even more effort," Alisa said. "I only had a few hours a day to spend on reading and coding during my gap, so I definitely felt like people without a gap had a huge advantage over me."
"I was happy to discover this program exists," she said. "It takes away some anxiety because you know the company you are interviewing for understands your life circumstances and is comparing you to people in similar circumstances, not with current working professionals."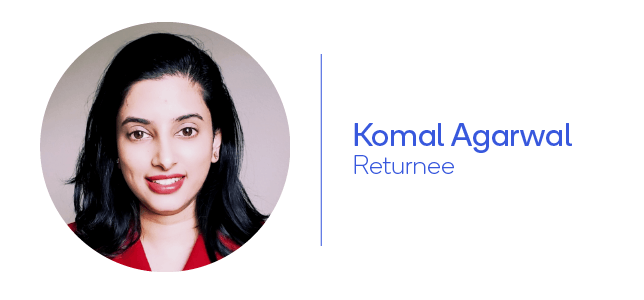 Komal Agarwal has a master's degree in computer science, and encountered visa restrictions upon moving from India to the U.S., causing a break in her career.
"This opportunity is giving me confidence to get back into the workforce, has given me a greater sense of purpose, and I get up excited in the morning," she said. "I am happy to be able to work with other engineers again and to contribute to the team in the same capacity as them."
The Qualcomm experience
Returnship program candidates should have at least one year of professional experience and have been away from the workforce for more than 12 months.
Throughout the program, returnees regularly meet with their manager, mentor, and Returnship organizers, who provide guidance and clarity on expectations. Qualcomm employee networks also provide buddies to returnees to foster friendships and introduce them to Qualcomm's culture. Upon completion of the program, the returnee and hiring manager evaluate whether the employee is ready for a full-time position.
The Qualcomm GID and TA teams are preparing for the second cohort in 2021, and plan to expand the program to Qualcomm Government Technologies (QGOV) and the WRD Modem Tech Firmware and Hardware group. The 2021 program timeline is below:
January: Applications open and hiring teams announced
February: Rolling applications and interview consideration (deadline to apply: February 28, 2021)
March: Interviews conclude and program participants are selected / notified
April: Cohort starts
July: Full-time offer consideration and notification
August: Cohort ends
Learn more about the Qualcomm's Returnship program and how you can apply or get involved, or email returnship@qualcomm.com.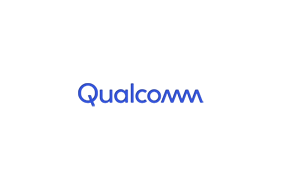 Qualcomm Inc.