Published 03-02-21
Submitted by Reuters Events Sustainable Business
March 2, 2021 /CSRwire/ - As the ongoing climate emergency and unbridled human activity continues to have a direct, catastrophic impact on biodiversity, the destruction of habitat and environmental degradation are creating the perfect conditions for diseases like COVID-19 to emerge, and in turn, accelerated, irreversible climate change.

That's why on the week of March 15th Reuters Events will play host to Natural Capital and Biodiversity Week. Join us for a series of exclusive interviews, briefings and interactive webinars followed by invite-only working groups on how business can put natural capital and biodiversity at the heart of their business.

Sign up for free to get access to all the webinars.

Order of play for Natural Capital and Biodiversity Week:

MARCH 15th 12pm ET: Webinar – How Business Can 'Build Back Better' and Become a Nature Advocate

MARCH 16th 12pm ET: Webinar – Quantifying Nature Based Solutions

MARCH 17th 12pm ET: Webinar – Engage, Enable and Collaborate: How Joining Forces for Nature and Empowering Everyone is a Must

Sign up for free to get access to all these sessions

Speakers confirmed to join us at NCB Week:
Deanna Bratter, Head of Sustainable Development, Danone North America
Caitlin Leibert, Head of Sustainability, Chipotle
Marcelo Behar, Vice President for Sustainability and Group Affairs, Natura & Co.
Alastair Child, Global Vice President of Sustainability, Mars Wrigley
Euan Murray, CEO, Sustainability Consortium 
Aparajita Bhalla, Senior Director, Sector Transformation, Rainforest Alliance
Alison Thompson, Head of Business Transformation, CISL 
Martin Sneary, Director of Partnerships, Business for Nature 
As we count down the days to the rescheduled 2020 UN Biodiversity Conference in May, join us for Reuters Events: Natural Capital & Biodiversity Week – your one stop shop for putting the environment at the top the business agenda for 2021. 

Best Regards,
Alexia

Alexia Croft
Global Project Director 
Sustainable Business 
Reuters Events
Phone: [+44] 20 7536 7356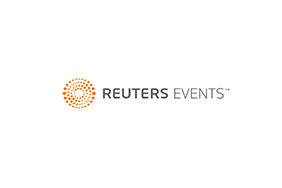 Reuters Events Sustainable Business
Reuters Events Sustainable Business
Reuters Events Sustainable Business has a mission to help businesses around the globe do the right thing by their customers and the world. We believe this is not only how to guarantee a future for all, but makes good business sense. We serve CSR, compliance, risk and governance communities with topical and insightful business intelligence and meeting places.

We provide business intelligence to more than 3,000 multinational companies every year. Our customers are also NGOs, think-tanks, academia, governments and consultancies. We publish the leading responsible business magazine, website, and research reports. Our conferences are widely recognised as the best in the field.
More from Reuters Events Sustainable Business