Published 02-18-21
Submitted by Fifth Third Bancorp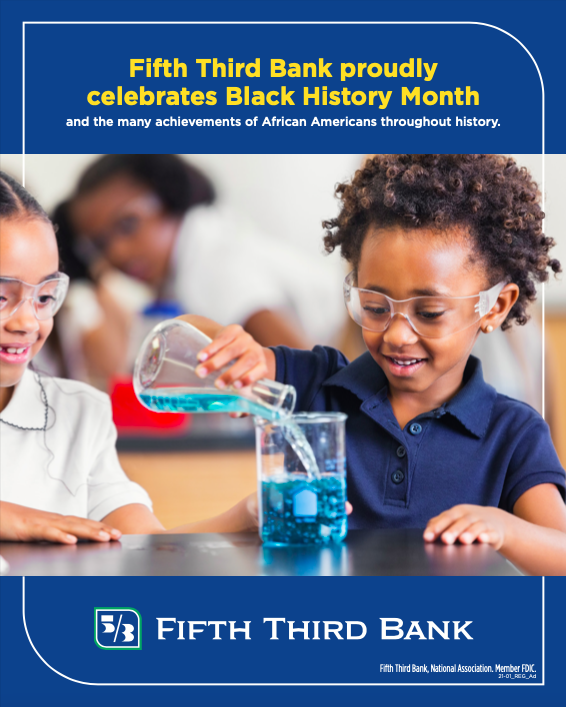 Fifth Third Bank has long emphasized diversity and inclusion, and in December the Bank announced a $2.8 billion investment to accelerate racial equality, equity and inclusion. Although the plan focuses on creating equitable outcomes for all, it has a specific emphasis on Black Americans, including Fifth Third's employees, customers and communities.
The Bank recognizes Black History Month each February and honors the contributions made by Black Americans through history. In celebration of this year's Black History Month, our regional and Enterprise African American business resource groups have planned a robust array of events, activities and virtual engagements that will highlight the rich history of Black culture, achievement and excellence. Most regional BRGs have planned engagements with executive leaders via fireside chats and conversations on key topics that impact Black lives every day. Additional unique activities planned include:
In Cincinnati, where Fifth Third is headquartered, Greg Carmichael, the Bank's chairman and CEO, will lead a group of executive leaders in a conversation on efforts that are underway at the Bank regarding accelerating racial equality, equity and inclusion.  
A Black History Month challenge has been created to celebrate Black leaders every day of the month from disciplines including arts, sports, literature, activism and STEM.
Collaboration with the Charles H. Wright Museum of African American History in Detroit will feature the museum's virtual exhibition of artifacts, history and stories from the Underground Railroad. 
An essay contest for students who participated in the Fifth Third Eastern Michigan Young Bankers Club® program. The students are asked to describe what Black History Month means to them.
Collaborating with the Urban League to share financial literacy information at one of the organization's events.
Employees will participate in the Hidden History virtual event hosted by the Frazier History Museum in Kentucky The event will feature stories of notable Kentuckians who have not been historically recognized for their contributions and achievements.
Health and wellness sessions that highlight mental health and community service projects in several cities across Florida.
Fireside virtual chat with Black Bank leaders to learn more about their current roles, career journeys and perspectives regarding professional development. 
Partnering with United Black Fund to host a webinar about financial resources and Paycheck Protection Program loans to help small business owners.
Hosting virtual "Wind Down Wednesdays" that will feature local chefs, food, musicians and artists.
To learn more about inclusion and diversity at Fifth Third, please visit the Inclusion & Diversity page on our website, 53.com.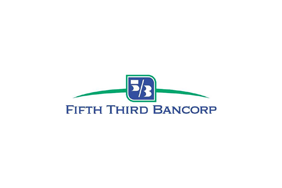 Fifth Third Bancorp