Published 02-09-21
Submitted by Qualcomm Inc.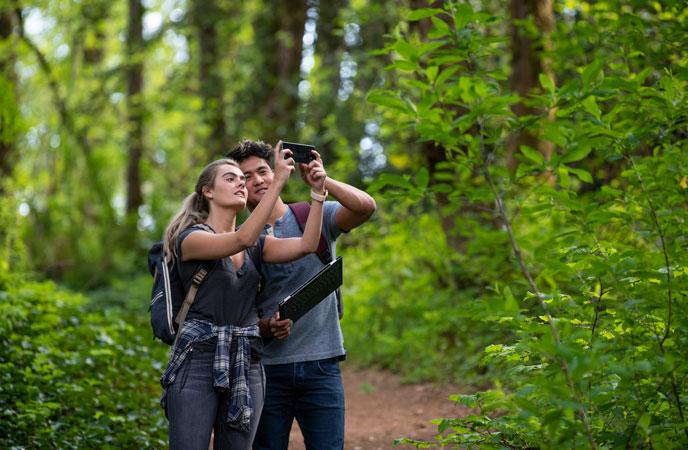 Originally published on Qualcomm's OnQ blog
Consider how much we rely on our smartphones every day, from texting, listening to podcasts, and taking photos to ordering goods online, streaming video, and using GPS navigation – there's a lot of processing happening in a relatively small device. And all that processing consumes battery energy. Yet, most people's smartphones serve them all day on a single charge. And many of those phones are enabled by power-efficient solutions created by Qualcomm Technologies.
Power efficiency is in our DNA
Given Qualcomm's mobile heritage, we're focused — from R&D through commercialization — on exploring new and innovative ways to maximize the performance of devices like smartphones while reducing the amount of energy they consume. We design from a system approach, which means that when we design our mobile platforms, we design for the entire system. In other words, we consider how all the parts — the processing engines, the system architecture, and the software — will perform in harmony and provide the smartphone user the best overall user experience possible. Ultimately, when people use smartphones powered by our solutions, they can go virtually anywhere, stay connected, stay productive and, in many cases, recharge just once a day.
Why power efficiency matters
Electricity comes at a cost — not just in the form of a monthly electric bill, but on the environment at large. The more often you must plug in and charge your smartphone, the more electricity you use. Just about every aspect of generating electricity with non-renewable sources takes its toll on our planet, from greenhouse gas emissions generated by burning fuels and using water resources to make steam, to discharging super-heated water (thermal pollution) into the ocean or generating other solid, hazardous wastes. There's also the cost electricity-generation byproducts have on plants and wildlife. Everything we do to reduce our carbon footprint and energy consumption matters — even something as little as charging your smartphone fewer times per week helps. It's easy to assume that charging a single smartphone doesn't significantly affect the climate. But when you consider that as of the end of 2020, there were about 5.2 billion unique mobile subscribers globally, it adds up.
Our power efficiency DNA runs deep in Snapdragon Platforms
At Qualcomm, we take power efficiency seriously. We believe that the technologies we invent and the products we make available to our customers make a positive impact on people everywhere — from their individual smartphone experiences to the environment around them.
Nowhere is this better demonstrated than in our Snapdragon Mobile Platform — one of the more widely used smartphone SoCs (System on Chip) in the world. From a high level, let's look at the four major areas of the Snapdragon 888 Mobile Platform (our latest) — and discover how each of its core technologies are helping improve the smartphone battery experience and contributing to a more sustainable world:
Connectivity – Smartphones powered by Snapdragon are Always Connected* while minimizing power consumption. In any given smartphone powered by Snapdragon, there are various Qualcomm Technologies-designed wireless solutions designed to allow you to access the internet, your IoT devices at home, GPS, and other devices. That means a single Snapdragon platform can deliver Wi-Fi, Bluetooth, location, and of course, 5G connectivity — in most cases, all day long**. What's more impressive is that we've been able to scale throughput speeds and technological advances (i.e., 3G, 4G, and now 5G) with minimal impact to battery life. 
At the heart of our latest Snapdragon connectivity solutions is the 5G Modem-RF System. We are in our 3rd generation 5G Modem-RF technology — our third year of refining 5G technology. We have a comprehensive 5G Modem-RF System in which baseband, RF transceiver, RF front-end, and antenna modules work together to implement advanced techniques that not only are designed to deliver superior cellular speeds and coverage, but also cutting edge power-efficiency so your battery can last an entire day. 
Also inside Snapdragon is the Qualcomm FastConnect solution, delivering Wi-Fi and Bluetooth connectivity. With Wi-Fi, we're embarking on speeds that are unprecedented and utilizing tri-band technology (Wi-Fi 6 and 6e) to free up network congestion. With the latest Bluetooth 5.2 specification, a Snapdragon device can connect to the many accessories people carry with them (smartwatch, earbuds, headphones, etc.) quickly and provide long-lasting battery life. 
Graphics Processing Unit (GPU) – Qualcomm Adreno is one of the most power-efficient graphics IPs in mobile industry. This year, our Adreno GPU achieves the biggest year-on-year leap in graphics-rendering performance with a 35 percent improvement in performance while focusing on sustainable and useable performance, and adding new cutting-edge features. To date, we've shipped over 2.5 billion Adreno GPUs and have powered a new breed of gaming smartphones.  
Artificial Intelligence (AI) – AI augments many smartphone capabilities, operating behind the scenes to make your experiences natural and virtually seamless. It recognizes your voice and fingerprint to unlock your device. It helps you take better pictures and select the best one. It helps you to message faster by predicting your next words. It translates text and audio to different languages in real time for smooth communication. In short, AI has become an important feature over the years for smartphones, and the need for additional AI processing that consumes less energy is growing. 
We invested early in AI R&D, and today, our AI technology enables more than one and a half billion devices2. Our system approach allows us to zero in on energy efficiency here too, by optimizing across AI hardware, software, and algorithms to help reduce power consumption. Currently, we're on our 6th generation Qualcomm AI Engine, which offers the highest TOPS performance on mobile at ultra-low power consumption. In fact, our performance per watt on the Qualcomm Hexagon 780 processor is an impressive three-fold improvement versus the previous generation. With AI processing demands rapidly increasing, we're relentlessly rethinking the way AI workloads can achieve higher performance without sacrificing power.
Looking forward: Expanding power efficiency beyond smartphones
Your smartphone serves you in so many ways every day. It keeps you in touch with family, friends, and co-workers. It serves as a navigator whether you're on a cross-country road trip or a cross-town errand. It delivers the latest news — from local to global, tech to sports, or any other topic that interests you. It entertains, streaming everything from snackable video clips to full-length movies. It captures and records life's best moments. It acts as a shopping assistant, a waiter, an auto repair advisor… the list goes on. Looking forward, what's exciting is that the compute power, connectivity, and power efficiency in smartphones are coming to more devices and more things. Watch for future blog posts as we dive into how our power-efficient solutions and technologies benefit other sectors, such as automotive, industrial IoT, mobile computing, and our planet in general.
At Qualcomm, we're proud of the foundational role we played in enabling the rise of the smartphone and growing the mobile ecosystem in new and profound ways. Our contributions continue today in the development of breakthrough technologies that help enable the expansion of 5G, which is literally transforming the world around us. But perhaps what we're most proud of is our relentless focus on power efficiency and our efforts in helping diminish the environmental impact of today's essential technologies.
Learn more about sustainable product design and environmental responsibility at Qualcomm.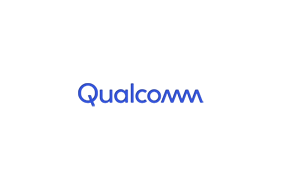 Qualcomm Inc.