Published 01-27-21
Submitted by Qualcomm Inc.
Despite decades of progress in reducing hunger, the trend has reversed, and the world is not on track to achieve Sustainable Development Goal (SDG) 2: Zero Hunger by 2030. According to a 2020 United Nations report, nearly 690 million people—60 million more than in 2015 and an estimated 8.9 percent of the world's total population—are hungry. If left unchecked, hunger will impact 9.8 percent of the global population by 2030. Undernourished individuals are more prone to disease, are often less productive and less able to improve their livelihoods.
The challenge of feeding the world's growing population is made more difficult by the effects of climate change, such as increasingly unpredictable weather, rising temperatures, invasive pests and crop diseases. Rising costs, declining productivity, market volatility and low returns are already making farming an unattractive occupation.
Qualcomm®, through our strategic initiative, Qualcomm®Wireless ReachTM, collaborates with NGOs, governments and other public and private organizations to demonstrate how mobile technology can improve social and economic development in underserved regions and help achieve the SDGs. We support smart agriculture (SmartAg) programs that showcase the power of technology to help end hunger, improve food security and nutrition, promote sustainability and improve livelihoods.
In India, farmers are using the Wireless Reach funded FarmPrecise mobile app on their smartphones to improve all aspects of their farming operation and increase their incomes. Developed by Watershed Organisation Trust (WOTR), this unique app empowers farmers with personalized information for making decisions that are appropriate, timely and beneficial for their specific farm, crops, business and the environment.
Farmers enter information about their crops, soil, and sowing dates into the app. FarmPrecise uses that information to generate advisories tailored to each farmer's crops and farm-specific conditions. Advisories provide guidance for good field management and environmentally friendly practices on everything from irrigation to pest management to which fertilizers to use and in what doses. The app provides five-day weather forecasts to help farmers plan, and it responds to changes in weather conditions during the day with updated weather-based advisories.
Some of the app's most popular features are a diary for accurately tracking income and expenses, which helps in planning current and future crop cycles; a community forum where farmers can discuss new developments in agriculture, ask questions and get solutions from experts; and a marketplace for insight on when to sell their products at market to obtain optimum pricing.
Wireless Reach is also collaborating with the China Foundation for Poverty Alleviation (CFPA) on a SmartAg program in China. We're bringing together the Internet of Things, mobile internet and cloud computing technology to help traditional agricultural cooperatives compete in the digital age, which will drive industrial revitalization in four rural impoverished counties. The program echoes the Chinese government's national agenda of poverty alleviation and rural revitalization.
The centerpiece of this effort is an intelligent system that uses sensors and other equipment powered by Qualcomm technology to monitor, collect and analyze farm-specific data that farmers can use to inform their agricultural production and quality control decisions. Having accurate, precise, real-time data about air temperature, humidity, soil quality and insects at their own farms will help them determine the best times to plant and harvest and how to irrigate and fertilize more efficiently. The expected results: increased crop yields, reduced environmental impact and income growth.
The 5,000 farmers who will participate in this program will also be enabled with training to improve their skills in e-commerce operations, marketing and promotion, brand building and supply chain management.
Increasingly, consumers want evidence of the quality and safety of their food. They want to be able to scan a code on a food package and see where the item came from and proof that it meets industry and/or government regulations and standards. Implementing a traceability system is expensive and can be cost-prohibitive for under-resourced farmers. Our collaboration with CFPA includes developing and piloting a tracing system that will enable farmers in one of the four counties to access this growing market and increase their sales and income.
Since 2006, Wireless Reach has supported holistic, sustainable programs that use mobile technology to improve people's lives. We believe the SmartAg path will lead to income growth, sustainable poverty alleviation and the revitalization of impoverished communities while also putting more food and safer, healthier food on people's tables. Now that's something to chew on.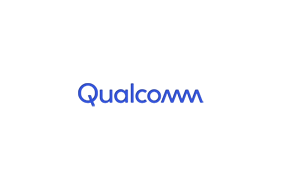 Qualcomm Inc.