Published 01-14-21
Submitted by MENTOR
BOSTON, January 14, 2021 /CSRwire/ – MENTOR National, an organization dedicated to unifying mentoring across the nation, today announced this year's honorees of the annual Excellence in Mentoring awards. The Excellence in Mentoring awardees represent the breadth and depth of the mentoring movement and the power of mentoring relationships to support, inspire, and engage young people.
This year's awards ceremony will take place on January 27th to kick off the virtual National Mentoring Summit, bringing together more than 2,000 experts, practitioners, advocates, and philanthropic partners to advance mentoring nationwide. The Summit closes out National Mentoring Month, celebrated each January to focus national attention on the value of mentoring to bring people together and build meaningful, lasting relationships for young people and adults alike.
"Each year for National Mentoring Month, we come together to celebrate rock stars in the mentoring field," said David Shapiro, CEO of MENTOR National. "The variety of our honorees shows how important mentoring is in all industries, positions, and communities. Each honoree and finalist have shown their dedication to the mentoring mission, the impact it's had on their lives, and the impact they've made in the lives of others."
2021 EXCELLENCE IN MENTORING AWARD WINNERS AND FINALISTS
LIFETIME ACHIEVEMENT: Melody Rodriguez, Proyecto MoLE Director, Leadership Foundations
The Lifetime Achievement Award is given to an individual who has dedicated their life's work to supporting youth through mentoring. This year's honoree, Melody Rodriguez, has demonstrated profound dedication to supporting youth with opportunities and connections.
Melody Rodriguez has had a remarkable career in caring for, mentoring, and extending opportunities to young people throughout her life. During this time in our country when immigration status has been stoked as an increasingly divisive political issue and in the midst of a health crisis that has left families more isolated, Melody has committed herself to supporting and addressing the emerging needs of undocumented students and families. From helping navigate DACA and immigration, to supplying personalized care packages and financial support to families, Melody stands alongside youth and families in ways that empower individuals and foster connection.
Finalists for the Lifetime Achievement Award include: Mike O'Brien, CEO of iMentor, Charles Robinson, Dean of Students at Truesdell E.S., DC Public Schools, and Nina Zolt, Co-founder and Chief Content Officer of Cricket Media.
CORPORATE YOUTH LEADERSHIP: Jaya Dayal, 2020 Bank of America Student Leader
The Corporate Youth Leadership Award is presented to a young person who has participated in a corporate mentoring initiative. This year's honoree, Jaya Dayal, has shown outstanding leadership potential through her volunteerism and as a Bank of America Student Leader.
At the young age of 18, Jaya's passion for service led her to apply for Bank of America's Student Leaders program, for which she was selected as 1 of 4 students to serve in Orlando. Jaya began her internship in the middle of the pandemic and was paired with the Boys and Girls Clubs of Central Florida. She worked with the other Student Leaders to come up with content for the Boys & Girls Clubs "Cyber Club". This content engaged, entertained, taught and encouraged club members in kindergarten through 12th grade across 36 chapters.
Finalists for this award include Shemar Clarke, Lead Recruiter at JPMorgan Chase's Fellowship Initiative and Kevin Kim, Mentor in the BBBS Orange County Edwards Lifesciences Workplace Mentoring Cohort.
IMPACTFUL PHILANTHROPY: The New York Life Foundation
The Impactful Philanthropy Award highlights a foundation, company or individual philanthropist who has invested time and funds into mentoring initiatives across the nation and in their own communities.
This year's honoree, the New York Life Foundation, is a tremendous example of impactful grantmaking and corporate responsibility. Since 1979, The Foundation has provided nearly 360 million dollars to nonprofits across the country, and has successfully integrated a strong culture of volunteerism in the company. Amid the pandemic, economic decline, and racial justice reckoning, the New York Life Foundation has stepped up in marked ways. They were proactive in communicating with grantees and listening to what they needed. In response, the Foundation offered opportunities for grantees to convert restricted funds to general operating support, accelerated grant payments and provided access to emergency funds. This unwavering support allowed grantees to adapt and continue offering critical programming to youth and communities.
Finalists for the Impactful Philanthropy Award include Zenith Insurance Company and Margaret Covell, Board President of Partners for Youth with Disabilities.
PUBLIC ELEVATION: Milwaukee Bucks
The Public Elevation Award is given to an individual or organization who uses their influence and public platform to encourage, support, and draw awareness to mentoring.
For many years The Milwaukee Bucks have used its platform, dollars, facilities, global voice, and staff and player power to support the mentoring movement in Milwaukee and beyond. Since 2016, the Milwaukee Bucks Foundation has donated more than $2M in grants to youth-serving organizations across the state, including over $500,000 to support existing mentoring programs. In 2019, the Bucks, in partnership with Milwaukee Public Schools and the City of Milwaukee, launched MENTOR Greater Milwaukee, a nonprofit focused on increasing the number of quality mentoring relationships while supporting the network of mentoring programs that exist. This year, the Bucks demonstrated their power off the court by leading the NBA in taking a stand against racism. The Bucks leadership had a ripple effect, spurring other teams, leagues, individuals, and companies to act.
PUBLIC SERVICE – FEDERAL: U.S. Senator Cory Booker
The Public Service Award is a twofold honor – we celebrate two individuals at the federal and state level as being champions in government who support the mission of mentoring. They dedicate their knowledge, time, and platform to support mentoring and encourage adults to become mentors.
At the federal level, MENTOR awards the Public Service Award to U.S Senator Cory Booker. Senator Booker is an avid champion of youth mentoring and committed to expanding educational opportunities for youth. While serving as the Mayor of Newark, NJ he supported the development of MENTOR Newark (formerly the Newark Mentoring Movement) and partnered with the organization to increase the number of mentors paired with young people in the city. As a U.S. Senator, he has brought an innovative and consensus-building approach to tackling some of the most difficult problems facing New Jersey and the United States. He has emerged as a national leader in the effort to fix our broken criminal justice system and end mass incarceration, helping craft the most sweeping set of criminal justice reforms in a generation, the First Step Act, which became law in 2018.
PUBLIC SERVICE – STATE & LOCAL: Charlene Russell-Tucker, Deputy Commissioner, Connecticut State Department of Education
At the state level, this year's Public Service Award goes to Charlene Russell-Tucker, Deputy Commissioner of the Connecticut State Department of Education. With over 20 years as a visionary education leader, Charlene knows mentoring relationships are key to maintain student's connection to school. As the Deputy Commissioner, Charlene passionately supports family and community engagement in education and leads school attendance and school discipline initiatives with a strong focus on equity and diversity. Throughout her career, she has used her influence and position to uphold mentoring as an intervention in combating chronic absenteeism in schools. This year, her support has helped programs partner with schools to pivot from in-person mentoring to safe, virtual models.
Congratulations to all of our 2021 honorees. The awards ceremony is free to the public and attendees can register here. For more information about MENTOR National and to get involved, visit Mentoring.org.
ABOUT MENTOR
MENTOR is the unifying champion for quality youth mentoring in the United States. Our mission is to expand the quality and quantity of mentoring relationships nationwide. Potential is equally distributed; opportunity is not. A major driver of healthy development and opportunity is who you know and who's in your corner. 30 years ago, MENTOR was created to expand that opportunity for young people by building a youth mentoring field and movement. The result: a more than 10-fold increase in young people in structured mentoring relationships. Today, we are the expert voice representing a movement that is diverse and broad and seeps into every aspect of daily life – meeting young people everywhere they are from schools to workplaces and beyond. 
###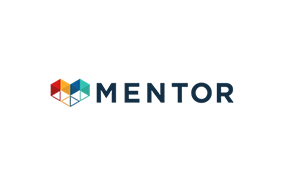 MENTOR
MENTOR
ABOUT MENTOR
MENTOR is the unifying champion for expanding the quality and quantity of mentoring relationships across the United States. 30 years ago, MENTOR was created to expand  opportunities for young people by building a youth mentoring field and movement. The result: a more than 10-fold increase in young people in structured mentoring relationships. Today, MENTOR is the expert voice representing a movement that meets young people everywhere they are – from schools, to workplaces, and beyond. MENTOR operates in collaboration with 25 local Affiliates across the country. For more information, visit mentoring.org.
More from MENTOR