Published 01-11-21
Submitted by Reuters Events Sustainable Business

Recycling has become a go-to solution to the packaging problem as part of a move to circularity. But the world cannot rely on recycling alone as fossil-based plastic production is still growing. A holistic approach to environmental sustainability is needed, an approach that takes into account not just the end-of-life, but also the climate impact of raw materials and manufacturing, as well as impacts on biodiversity. 

Reuters Events in partnership with Tetra Pak brings you this free one hour webinar discussion with 3 senior corporate leaders who are ready to share their insights on how to get in front of the whole lifecycle and climate footprint of packaging to realise a low-carbon fully circular economy. Join us on Tuesday, 19th January, at 12:30 pm GMT for our free online webinar with:
Lars Holmquist, Executive Vice President Packaging Solutions & Commercial Operations, Tetra Pak International
Trewin Restorick, Founder and CEO, Hubbub
Moderated by: Terry Slavin, Editor-in-Chief, Reuters Events Responsible Business

In this 1-hour webinar, you will learn how:
A 360º approach to sustainability is needed: we cannot recycle our way out of the climate crisis, especially in the aftermath of COVID-19.
High-performance packaging plays a critical role in today's global food delivery system. With the world's population predicted to reach approximately 9.1 billion by 2050 – translating to +70% food availability — sustainable packaging can make a difference, helping mitigate impact while ensuring access to safe food.  
Continuous investment in the development of alternative, innovative solutions is critical to minimise dependence on fossil-based resources and reduce risk of littering.
Can't join? Sign up anyway to receive the full post-webinar recordings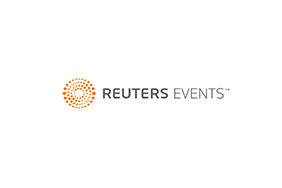 Reuters Events Sustainable Business
Reuters Events Sustainable Business
Reuters Events Sustainable Business has a mission to help businesses around the globe do the right thing by their customers and the world. We believe this is not only how to guarantee a future for all, but makes good business sense. We serve CSR, compliance, risk and governance communities with topical and insightful business intelligence and meeting places.

We provide business intelligence to more than 3,000 multinational companies every year. Our customers are also NGOs, think-tanks, academia, governments and consultancies. We publish the leading responsible business magazine, website, and research reports. Our conferences are widely recognised as the best in the field.
More from Reuters Events Sustainable Business