Published 01-05-21
Submitted by MENTOR: The National Mentoring Partnership
WASHINGTON, January 5, 2021 /CSRwire/ – January is National Mentoring Month and this year, MENTOR: The National Mentoring Partnership, is announcing its Mentoring Amplifies campaign in partnership with American Student Assistance (ASA). The Mentoring Amplifies campaign aims to honor the people who have helped shape the lives of young adults and helped them achieve their goals, ensuring that every student has equal access to opportunities like college, internships, clubs, sports, and more. Mentoring Amplifies and National mentoring Month are about building connections and driving potential, creating tomorrow's leaders.
"Mentoring Amplifies represents both a celebration and an invitation to every individual and organization committed to supporting and advocating for and with our nation's young people," said David Shapiro, CEO of MENTOR. "MENTOR, ASA, and the mentoring movement are committed to equipping young people with the proven relationships and growth opportunities where they live, learn, work, and play. Alongside our local Affiliates, we're providing tools and resources to further engage communities and invoke change to provide connection. We are building a movement powered by the unlimited possibilities, where young people are seen, heard, and supported."
Research shows that mentors play a powerful role in providing young people with the tools to strive and thrive, to attend and engage in school, and to reduce or avoid risky behavior like drug use.  In turn, these young people are:
55% more likely to be enrolled in or actively planning for college.
81% more likely to report participating regularly in sports or extracurricular activities.
78% more likely to volunteer regularly in their communities.
More than twice as likely to say they held a leadership position in a club or sports team.
The same research shows that one in three young people in our country will grow up without a mentor. At the same time, research shows that 45% of adults are not yet mentoring but are willing to consider it, indicating that mentoring is poised for growth. Young adults aged 18 to 29 are more than twice as likely to cite having had a mentor in their childhood than those over 50-years-old, and those rates appear to have been rising steadily over the past several decades. National Mentoring Month is the time of year where engagement from community members interested in becoming a mentor is highest. Like mentees, mentors gain a lot through mentoring relationships. Another study found that the average mentor identified a strong sense of purpose, satisfaction in giving back to their community, and increase in happiness and fun experiences as a few of the key benefits to becoming a mentor.
On January 27 to 29, MENTOR is hosting the virtual National Mentoring Summit. With 50 engaging workshops and a plethora of speakers, this year's summit is poised to be our biggest ever with mentors, mentees, government officials, philanthropists and more sharing stories and lessons on mentoring.
National Mentoring Month is led by MENTOR: The National Mentoring Partnership, the national organization working to expand the quality and quantity of youth mentoring relationships nationwide. Each year since its launch in 2002, National Mentoring Month has enjoyed the strong support of the President and the United States Congress. Other prominent individuals who have participated in the campaign include: Maya Angelou, former President Bill Clinton, Clint Eastwood, Quincy Jones, Cal Ripken Jr., Bill Russell, and Usher.
To learn more about the role mentoring plays in our community and to find volunteer opportunities visit mentoring.org.  
ABOUT MENTOR 
MENTOR is the unifying champion for quality youth mentoring in the United States. Our mission is to expand the quality and quantity of mentoring relationships nationwide. Potential is equally distributed; opportunity is not. A major driver of healthy development and opportunity is who you know and who's in your corner. 30 years ago, MENTOR was created to expand that opportunity for young people by building a youth mentoring field and movement. The result: a more than 10-fold increase in young people in structured mentoring relationships. Today, we are the expert voice representing a movement that is diverse and broad and seeps into every aspect of daily life – meeting young people everywhere they are from schools to workplaces and beyond.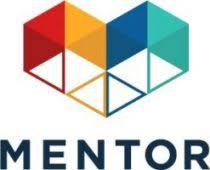 ### 
MEDIA CONTACT 
Sarah Wersackas 
MENTORPR@matternow.com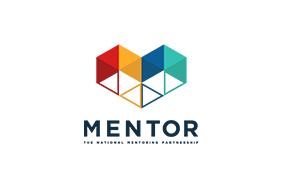 MENTOR: The National Mentoring Partnership
MENTOR: The National Mentoring Partnership
MENTOR is the lead champion for youth mentoring in the United States. We serve young people between the ages of 6 and 18, and MENTOR's work over the last two decades has helped millions of young people find the support and guidance they need to build productive and meaningful lives.