Published 12-21-20
Submitted by International Paper Company
November and December traditionally come with many opportunities for Memphis-based International Paper colleagues to come together to serve those most in need during the holiday season. While team members were not able to volunteer in person due to social distancing efforts, International Paper is proud to continue to support the Memphis community this holiday season. The mobilization of our products and resources helped nonprofit organizations to serve those most in need during multiple holiday community events:
MEMFeast 2020: Traditionally held at Memphis City Hall, this year 3,000 meals were prepared and distributed in to-go containers from food trucks and tents that were set up at six church parking lots throughout the city. International Paper provided funding and 2,000 corrugated trays to assist with food distribution to those in need.
Salvation Army Angel Tree: Every year, the Salvation Army of Memphis serves thousands of children and seniors through the annual Angel Tree program. Through this initiative, community members adopt a child and/or senior citizen for the purpose of spreading the joy and hope of Christmas. This year, International Paper provided funding to help secure Christmas for 225 individuals in our community.
Neighborhood Christian Centers (NCC) Christmas Food Basket Giveaway: NCC provided Christmas Food Baskets to 10,000 families in need. Each basket was filled with enough food to feed a family of four for up to four days. International Paper provided over 6,000 boxes and paper cups to assist with this annual Christmas event.
Operation Christmas Basket: Organized by Soulfull Memphis, this event shares the joy of the holiday season with thousands of seniors and needy families through the gift of a holiday food basket. International Paper donated funding and over 4,000 boxes to serve those in need.
Shelby County Schools (SCS) Read Around the Christmas Tree: The Read Around the Christmas Tree program supports the district's third grade commitment and benefits students in pre-kindergarten through second grade. Themed around the Polar Express, this year the event featured a drive-thru book pick-up and online literacy celebration with guest readers. The event supports family literacy and contributes to students' home libraries. International Paper contributed 2,000 copies of Apollo the Spacedog, bookmarks, activity books and paper bags.
Porter-Leath Toy Truck: The Toy Truck event provides holiday cheer to Porter-Leath Preschool children who might not receive another gift for Christmas. The annual campaign collects age-appropriate toys that promote early learning. International Paper is a proud sponsor of this annual holiday event that provides toys to over 6,000 children served by the Porter-Leath Preschool program.
For many families, the pandemic has presented unprecedented challenges this year, especially during the holiday season. International Paper is proud to provide support to our community at a time when it is needed most.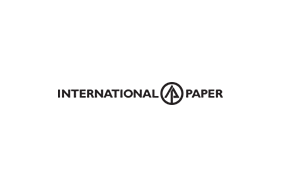 International Paper Company
International Paper Company
International Paper (NYSE: IP) is a leading global producer of renewable fiber-based packaging, pulp and paper products with manufacturing operations in North America, Latin America, Europe, North Africa and Russia. We produce corrugated packaging products that protect and promote goods, and enable world-wide commerce; pulp for diapers, tissue and other personal hygiene products that promote health and wellness; and papers that facilitate education and communication. We are headquartered in Memphis, Tenn., employ approximately 48,000 colleagues and serve more than 25,000 customers in 150 countries. Net sales for 2020 were $21 billion. For more information about International Paper, our products and global citizenship efforts, please visit internationalpaper.com.
More from International Paper Company