Published 12-18-20
Submitted by International Paper Company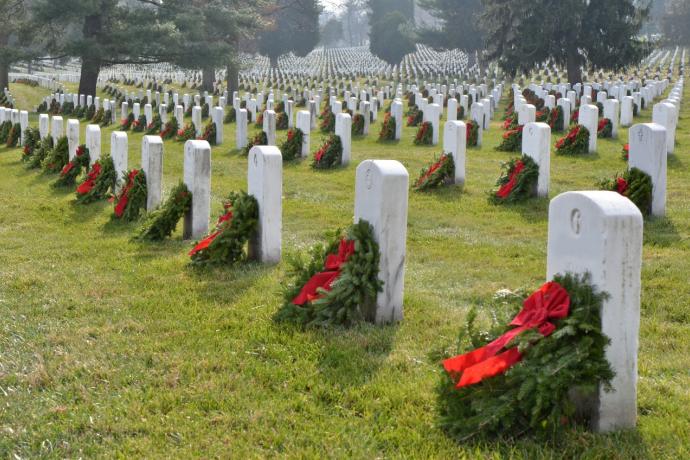 MEMPHIS, Tenn., December 18, 2020 /CSRwire/ - On December 3, 2020, the U.S. Senate unanimously passed a resolution designating Saturday, December 19, 2020, as "Wreaths Across America Day."  A convoy of volunteers will travel from Maine to Arlington National Cemetery to lay wreaths at the headstones of American veterans interred there. International Paper is donating 7,500 boxes and helping to purchase wreaths and transport them to Arlington National Cemetery.
Wreaths Across America had its unofficial start in 1992 and received national recognition in 2005. Their mission to "Remember, Honor, Teach" started with 10,000 wreaths and even during the 2020 pandemic they will lay 1.75 million wreaths at 2,100 cemeteries.
Wreaths Across America has been a customer of International Paper's Auburn, Maine, Box Plant for more than 10 years. Team members at the box plant are working safely to produce the many boxes that enable this customer to achieve this massive memorial project.
Each year, an International Paper tractor trailer driver has an opportunity to deliver a load of wreaths to Arlington National Cemetery. This year International Paper driver John Robitaille has the honor and said, "As a Veteran, I am so thankful to have the opportunity, in some small capacity, to show respect to the fallen, honor their memory, and never forget the sacrifice they had to pay by teaching my children and grandchildren that freedom is not free."
In addition to providing thousands of boxes to the organization, the International Paper Recycling and Recovered Fiber business is coordinating the recycling of wreath boxes sent to Arlington and two Long Island national cemeteries. In January, the team will also coordinate with a waste-to-energy company to ensure the wreaths at these locations do not end up in landfills, helping to reduce one of the nonprofit's largest expenses.
"It's nice to see International Paper's involvement with Wreaths Across America grow year over year," said Brian Lebel, territory manager, International Paper. "It has taken a lot of collaboration by many of our employees to get us to this point and, despite Covid-19, we are still able grow our support of the Remember, Honor, Teach mission."
Learn more about Wreaths Across America at wreathsacrossamerica.org.
You can read the full U.S. Senate resolution here.
Read the press release issued by Senators Susan Collins and Angus King here.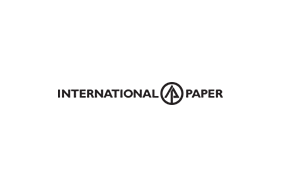 International Paper Company
International Paper Company
International Paper (NYSE: IP) is a leading global producer of renewable fiber-based packaging, pulp and paper products with manufacturing operations in North America, Latin America, Europe, North Africa and Russia. We produce corrugated packaging products that protect and promote goods, and enable world-wide commerce; pulp for diapers, tissue and other personal hygiene products that promote health and wellness; and papers that facilitate education and communication. We are headquartered in Memphis, Tenn., employ approximately 48,000 colleagues and serve more than 25,000 customers in 150 countries. Net sales for 2020 were $21 billion. For more information about International Paper, our products and global citizenship efforts, please visit internationalpaper.com.
More from International Paper Company