Published 12-17-20
Submitted by MENTOR: The National Mentoring Partnership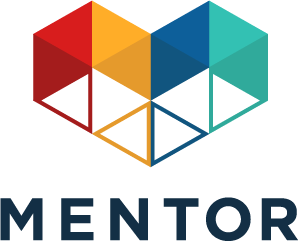 WASHINGTON, December 17, 2020 /CSRwire/– MENTOR: The National Mentoring Partnership (MENTOR) is pleased to announce the eleventh annual summit theme, "Rising to the Moment."  While this year will certainly look and feel different as the Summit will be held virtual, it will still reflect the critical power of relationships, encompassing all the ways that mentoring has evolved, adapted, and held strong for young people and their relationships with their mentors during this past year. The annual three-day event brings together nearly 1,000 youth mentoring practitioners, researchers, philanthropic investors, youth leaders, government and civic leaders and MENTOR's local Affiliates to support positive youth development. This year's summit is January 27 – 29, 2021. 
"The National Mentoring Summit is a special time to come together as one mentoring field to celebrate our resilience and strength after such an unprecedented year," said MENTOR CEO David Shapiro. "In the new year, we're calling on the nation now more than ever to rise to the moment and inspire and support our young people to achieve their goals and make an impact on our communities." 
Fifty workshops, with four mainstage plenary sessions, an exhibit hall and a lot of networking opportunities will explore this year's theme of "Rising to the Moment." A few of the interactive workshops include:  
Bridging the Digital Divide: Presented by leaders from EY's Digital Divide team, this workshop will tackle the challenges brought on by the remote school and work explosion of the coronavirus pandemic and how we can help bridge the gap for families with little access to at-home technology. 

Engaging Black Girls: Confronting Bias: Presented by Joy Thompson from Youth Collaboratory, this workshop will offer a framework for programs engaging with Black girls in the wake of COVID-19 and nationwide social justice efforts centering Black Lives Matter. We will examine methods of countering deficit-based relationships in mentoring and building solidarity with Black girls. Participants will receive tangible culturally responsive tools to strengthen and build capacity of program staff, and mentors seeking to serve Black girls.  

Closing the Mentoring Gap for LGBTQ Youth: Co-presented by Hillary Bardwell, Director at Big Brothers Big Sisters of America and Dr. Christian Rummell, Principal Consultant at Mentorist, this workshop will share the groundbreaking experiences and research to help break down barriers for our LGBTQ youth. 

Mentoring to Support Youth Mental Health: Presented by Ashleigh Cieri from Compeer of Greater Buffalo, this workshop will explore how group social activities, in addition to 1:1 mentoring, makes a difference in supporting the mental health of young people. We will hear from youth participants about their experiences and engage in discussions that challenge and reinvigorate existing mentoring group activities.  
Register for the National Mentoring Summit by Friday, December 18, 2020 for our Early Bird rate of $75, or $150 after December 18. To learn more about the role mentoring plays in our community and to find volunteer opportunities visit mentoring.org.   
ABOUT MENTOR 
MENTOR is the unifying champion for quality youth mentoring in the United States. Our mission is to expand the quality and quantity of mentoring relationships nationwide. Potential is equally distributed; opportunity is not. A major driver of healthy development and opportunity is who you know and who's in your corner. 30 years ago, MENTOR was created to expand that opportunity for young people by building a youth mentoring field and movement. The result: a more than 10-fold increase in young people in structured mentoring relationships. Today, we are the expert voice representing a movement that is diverse and broad and seeps into every aspect of daily life – meeting young people everywhere they are from schools to workplaces and beyond.  
###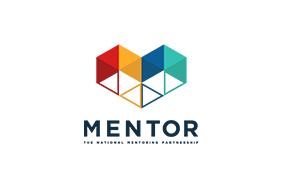 MENTOR: The National Mentoring Partnership
MENTOR: The National Mentoring Partnership
MENTOR is the lead champion for youth mentoring in the United States. We serve young people between the ages of 6 and 18, and MENTOR's work over the last two decades has helped millions of young people find the support and guidance they need to build productive and meaningful lives.