Published 10-29-20
Submitted by Northern Trust Corporation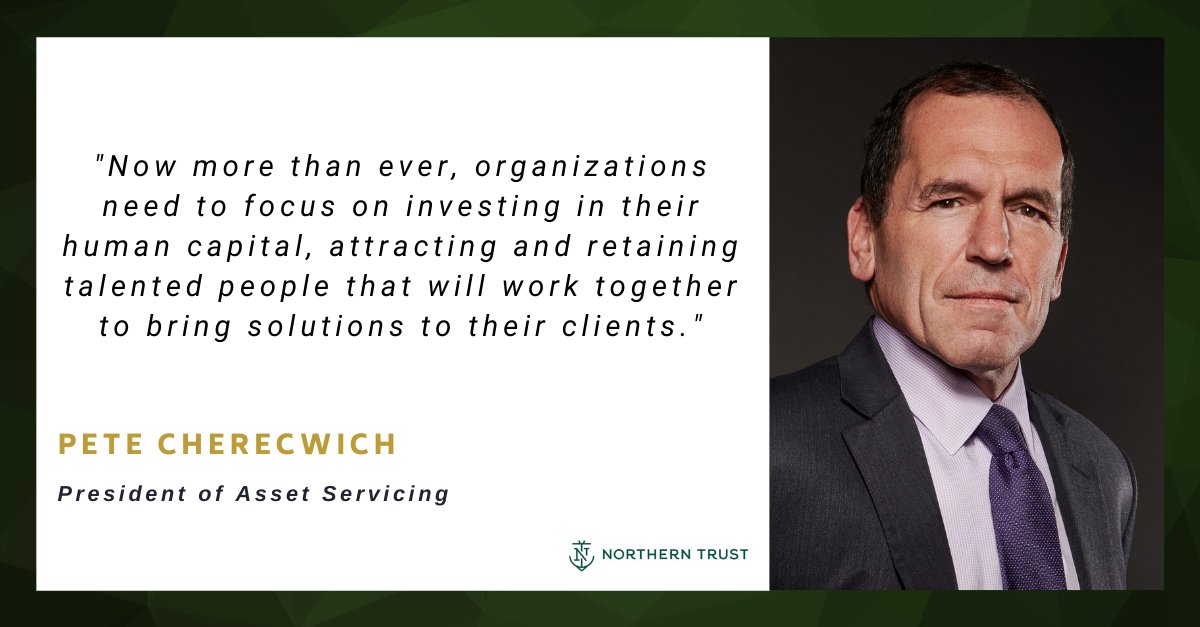 Originally published on LinkedIn
"Business-as-usual" is a funny saying these days. The reality is that we are no longer functioning in the old business-as-usual environment. The pandemic sparked the end of that era, and our "usual" has reached a state of constant evolution. How we work, interact, and lead has changed and will continue to do so.
As leaders, we must identify new ways to evaluate operations, make tough business decisions, and establish new processes to achieve success in the business world today and tomorrow. We must also look for ways to cut costs, drive productivity and increase efficiency, all while keeping clients and employees happy for the long-run. This forward-thinking mindset is what will help organizations thrive, even in a post-pandemic world.
So how can companies accelerate their growth, profitability, and ultimately success in such a volatile and ever-changing environment?
Invest in Tech and Talent
The speed of technology adoption that is necessary to succeed is not going to ease up any time soon.  The question is whether you are investing in the "right" technology and the people to take advantage of it.
Organizations that have invested in new ways of working, such as digitizing the sales process and leveraging a fully remote client onboarding experience, have found themselves better equipped to navigate change, as they are more agile and adaptable to anticipate the needs of their clients. But, what about the technology that clients don't yet know they need! While technology advancements have already shaped the new business-as-usual, the key to capitalizing on this is understanding when and how to deploy them. In other words, in what and how much should you invest? Getting that right can be the toughest part.  
You can have all the tech in the world, but it only makes a positive difference if you have the right people behind it – on both the technology and business teams. Now more than ever, organizations need to focus on investing in their human capital, attracting and retaining talented people that will work together to bring solutions their clients.
Embrace the New Era of Interaction
COVID has launched us into a new era of human interaction. Leaders that will succeed in this era are those that are able to create forward-thinking engagement practices that will allow them to ensure client and employee needs are met and, more importantly, that relationships thrive through new channels and ways of interacting.
As the world continues to operate on a mostly remote basis, it's important for leaders to foster a rejuvenated way of thinking about client and peer-to-peer interactions. The world has quickly adapted to the need for interactions to occur virtually, particularly in the business setting. While things like video calls and instant messaging have proven functionally to be very beneficial and effective, increased (if not entirely) virtual interactions raise the risk that we interact in less and less of a human-like way. And with this risk comes the potential loss of meaningful relationships. We all need to put in the effort to maintain meaningful interactions, connecting with our peers and clients in ways unrelated to just business. Have small talk. Go for virtual coffee breaks. Engage with those around you in ways you would want to be engaged. Think personal rather than transactional. Video is great to maintain relationships, but building them over video takes real effort.
Let Go of The Reins
COVID has also accelerated trends and the need to operate more efficiently and strategically. Leaders must constantly look for ways to run their businesses more efficiently, cut costs and enable an 'optimal state' for their organizations. Because of this, many have and will turn to outsourcing more as a viable solution. This accelerated adoption of outsourcing will have ripple effects across entire industries, impacting who organizations partner with, how they operate, and what products and services they offer.
Many organizations have been fortunate enough to sustain their operations and their business models, despite the immense challenges brought on by the pandemic. While this success is an important and necessary first step in adapting to a new era, it's time we begin the discussion around achieving more than business-as-usual. A great leader is never satisfied with the status quo of today.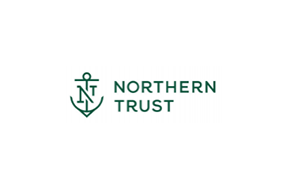 Northern Trust Corporation
Northern Trust Corporation
Northern Trust is a leading provider of asset servicing, fund administration, investment management, banking and fiduciary solutions for corporations, institutions, and affluent individuals worldwide.
Since 1889, when Northern Trust was founded in Chicago, we have aligned our efforts with our three guiding Principles That Endure: Service, Expertise, and Integrity. Together, they reflect the three cornerstones of business conduct which we strive to instil in our employees, whom we call partners, and to provide to our clients and the communities we serve worldwide.
More from Northern Trust Corporation