Published 10-28-20
Submitted by United Nations Federal Credit Union (UNFCU)

LONG ISLAND CITY, N.Y., October 28, 2020 /CSRwire/ - The United Nations Federal Credit Union was recognized by the Mortgage Bankers Association (MBA) with its Organizational 2020 Residential Diversity and Inclusion Leadership Award. UNFCU was the only credit union award recipient at MBA's virtual 2020 Annual Convention & Expo held on 19-21 October. The annual awards acknowledge MBA members in two award categories: organizational diversity and inclusion, and market outreach strategies.
"This award recognizes the importance of embracing a diverse and inclusive real estate finance industry," said Susan Stewart, 2021 MBA Chairman, and Chief Executive Officer at SWBC Mortgage Corporation. "Each year, we receive an overwhelming number of submissions. We are excited to see the industry's commitment to further D&I efforts."
"We are proud to have received this award given UNFCU's commitment to diversity, equity, and inclusion," said Chris Salata, vice president of Mortgage Underwriting & Operations at UNFCU. Mr. Salata is also a founding member of UNFCU's Diversity, Equity & Inclusion (DEI) Council. "We thank the MBA for recognizing the hard work, dedication, and creativity of our employees. Creating an industry-leading culture that embraces belonging, differences, transparency, and equal growth opportunities underlines our cooperative strength." 
"It is an honor to achieve MBA's award that speaks to the UNFCU core value of embracing diversity," said Carlene Alexander, Global Diversity Officer at UNFCU. "Leveraging our greatest resource, UNFCU staff, our DEI program will continue to evolve while setting industry best practices."
UNFCU, one of seven honorees overall, submitted extensive metrics and descriptions of its multi-faceted programming to the MBA. This included a 2019 D&I assessment survey indicating increases in staff engagement. Additionally, results revealed positive statements about senior management's commitment to promoting diversity, equity, and inclusion. UNFCU also introduced a mentorship program in 2018 that has been well received by employees. Corporate identity, enhancing member experience, community relations, and supplier diversity also factored into UNFCU's ability to leverage DEI effectively.
Two groups of judges consisting of members of MBA's Diversity and Inclusion Committee and MBA staff reviewed the entries. Among the criteria were annual goals, demonstration of a tangible benefit to participants and the overall enterprise, and program replicability.  Additionally, MBA considered organizations' innovative program approaches and potential success in broadening culture through diversity and inclusion. 
ABOUT THE MORTGAGE BANKERS ASSOCIATION:
The Mortgage Bankers Association (MBA) is the national association representing the real estate finance industry, an industry that employs more than 280,000 people in virtually every community in the country. Headquartered in Washington, D.C., the association works to ensure the continued strength of the nation's residential and commercial real estate markets, to expand homeownership, and to extend access to affordable housing to all Americans. MBA promotes fair and ethical lending practices and fosters professional excellence among real estate finance employees through a wide range of educational programs and a variety of publications. Its membership of over 2,100 companies includes all elements of real estate finance: independent mortgage banks, mortgage brokers, commercial banks, thrifts, REITs, Wall Street conduits, life insurance companies, credit unions, and others in the mortgage lending field. For additional information, visit MBA's website: www.mba.org.
About United Nations Federal Credit Union (UNFCU)
UNFCU is the member-owned credit union of the United Nations community. UNFCU was founded in 1947 and serves more than 155,000 members across the globe. You can learn more about our DEI initiatives in the UNFCU 2019 Impact Report.
For media questions, contact: Elisabeth Philippe, UNFCU, +1 347‑686‑6776, mobile: +1 347-510-4036, or ephilippe@unfcu.com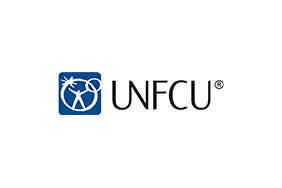 United Nations Federal Credit Union (UNFCU)
United Nations Federal Credit Union (UNFCU)
For more information, please visit: www.unfcu.org