Published 09-21-20
Submitted by The Soil Health Institute
The Soil Health Institute (SHI) today released information-packed videos of speaker presentations from its 5th Annual Meeting.
Soil Health: The Foundation for Regenerative Agriculture was held July 30-31, 2020, as a virtual forum with 28 speakers advancing opportunities to address climate change, water quality, food production, biodiversity, and many other pressing issues by improving soil health. Presentations addressed the actionable potential of soil health, including preliminary suggestions on how the agricultural industry can measure soil function in the future and the role of farmers and ranchers in combating global climate change and its impacts. In addition, 26 researchers provided three-minute video research presentations and discussed their research with online attendees.
Soil health leaders discussed key drivers of soil health adoption. The keynote was provided by Jay Watson, Sourcing Sustainability Engagement Manager at General Mills, Inc., who leads General Mills, Inc.'s greenhouse gas reduction and regenerative agriculture commitments.
SHI evaluated more than 30 different indicators of soil health in order to provide the agricultural industry with a short list of the most effective measurements farmers and ranchers can use to improve soil health. Moreover, SHI scientists described projects to evaluate the profitability of soil health systems; a farmer-led soil health training program; and research on how soil health relates to water quality, carbon sequestration, and drought resilience.  
During the meeting, soil health leaders discussed new provisions in the 2018 Farm Bill that have an impact on the U.S. soil health movement. Farmers reviewed soil health practices that provide a demonstrated return on investment. Finally, speakers looked towards the future, identifying benefits that may arise from better understanding the soil microbiome.
Videos of annual meeting presentations are available here.
For further information, visit www.soilhealthinstitute.org.
About the Soil Health Institute
The Soil Health Institute (www.soilhealthinstitute.org) is a non-profit whose mission is to safeguard and enhance the vitality and productivity of soil through scientific research and advancement. The Institute works with its many stakeholders to identify gaps in research and adoption; develop strategies, networks and funding to address those gaps; and ensure beneficial impact of those investments to agriculture, the environment and society. 
###
For more information, please contact:
Camille Hesterberg Communications and Administrative Specialist
Phone: 984-238-2419
Sidney Reynolds Soil Health Communications
Phone: 919-878-8989
Phone 2: 919-612-9755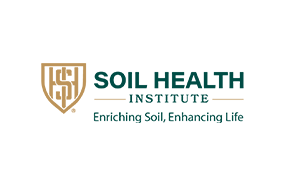 The Soil Health Institute
The Soil Health Institute
About the Soil Health Institute
The Soil Health Institute is a global non-profit with a mission to safeguard and enhance the vitality and productivity of soil through scientific research and advancement. We bring together leaders in soil health science and the industry to help farmers, ranchers, and landowners adopt soil health systems that build drought resilience, stabilize yield, and benefit their bottom line.

The Institute's team of scientists, holding doctorates in various soil science and related disciplines, has developed highly effective soil health targets and standardized measurements to quantify progress at achieving regenerative and sustainable agricultural systems, and leads the cutting-edge fields of carbon sequestration and decoding the soil microbiome.

Healthy soils are the foundation for rejuvenating our land. Together, we can create a secure future for all, mitigate the effects of climate change, and help agriculture and organizations meet production and environmental goals at scale.

Visit soilhealthinstitute.org to learn more and follow us on LinkedIn, Twitter, and Facebook.
More from The Soil Health Institute